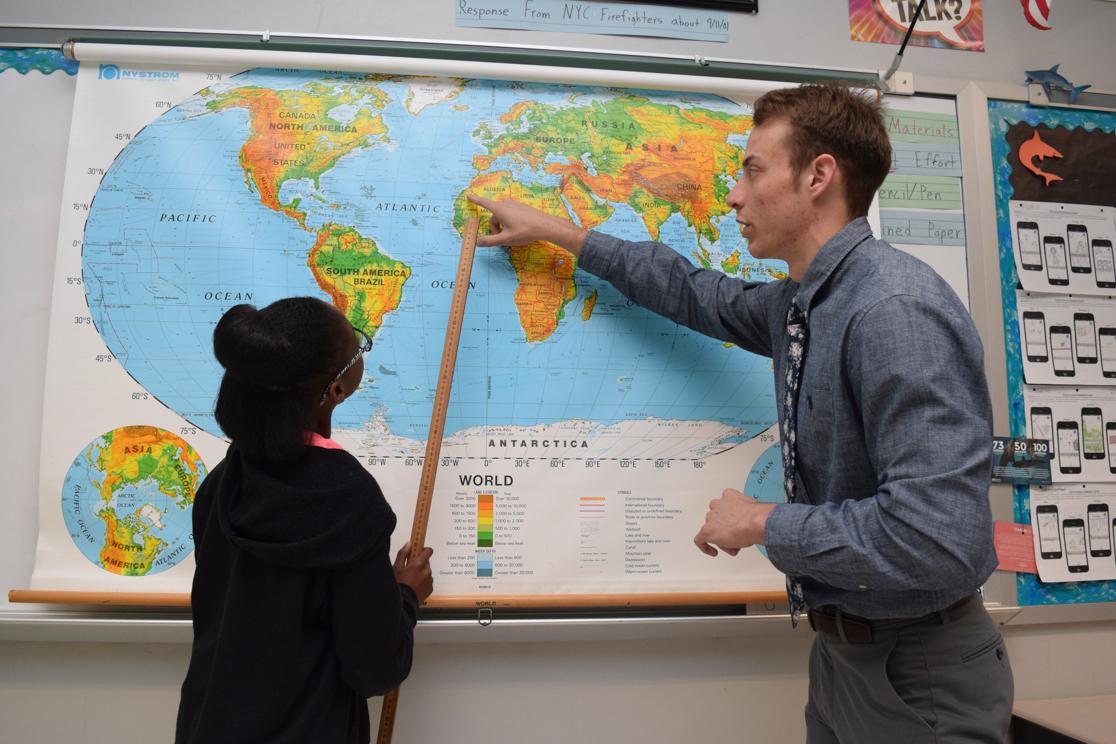 Secondary and Physical Education
The Secondary and Physical Education Department offers both undergraduate and graduate programs that lead to secondary education certification in a number of liberal arts and science disciplines, including biology, chemistry, earth science, English, French, health, history, mathematics, physics and Spanish. PreK-12 certification is available in music, ESOL and physical education.
Our Academic Programs
Learn more about the programs offered by our department:
Meet the Secondary and Physical Education Department faculty and staff.
A Commitment to Excellence
The Secondary and Physical Education Department faculty is committed to preparing classroom teachers and other educational personnel. The department's programs are designed with the following goals:
Provide for the individualization of instruction of teachers and prospective teachers during their professional training.
Encourage the emergence of a personal teaching style on the part of each teacher and prospective teacher.
Assist teachers and prospective teachers in developing as reflective persons who, when confronted with a teaching problem, carefully identify the problem, take steps to accurately and systematically assess the problem, generate alternative solutions to the problem and choose an appropriate resolution on the basis of its desirable implications and consequences.
Gather evidence that prospective teachers can bring about desired learning in students before they assume full responsibility for a classroom.
Help prospective teachers develop self-confidence and competence as effective learners and teachers.
Emphasize the importance of increasing interaction and collaboration among teachers, new and experienced, in resolving educational problems.
Prepare teachers who are responsible agents of educational change.
Student Teaching Internship and Maryland Teacher Certification
Prior to the student teaching internship, secondary and PreK-12 education students must meet the following requirements:
Complete the online Internship Application
Complete a minimum of 90 credits, including all PTEP courses
Complete at least 24 credit hours of the academic major.
Have an overall grade point average of at least 2.50, including transfer grades
Have a minimum grade point average of 2.75 in the academic major courses, including transfer grades
Have a minimum average of 2.75 in the professional education (PTEP) courses with no grade below C.
Detailed information on applying for the Maryland Teaching Certification is available.
3

PreK-12 Certification Programs

9

Secondary Ed. Certification Programs

34

Professional Development School Sites
Support the Secondary and Physical Education Department Today!