MyClasses at Salisbury University
MyClasses is the campus supported learning management system for online, hybrid and traditional courses. MyClasses operates using Canvas. Student enrollment for the current semester and session is updated every four hours. Student enrollment to courses occurs one month prior to the semester start date. Accounts in MyClasses are created through course enrollment.
MyClasses also supports the SUCCEED non-credit and professional development offerings at Salisbury University. Log into MyClasses to access your SUCCEED courses.
SU Faculty, Staff & Students
Login with your University account (e.g. username@salisbury.edu or username@gulls.salisbury.edu) and password. If you are unable to login or access the system - please contact the IT Helpdesk for assistance.
Request Forms
Using the ID&D Support Center (login required) under the Request Type of MyClasses Requests, faculty and staff can request assistance with:
I Need Help? – Any MyClasses issue or request, including assistance with content development
Non-Credit Course or Group Site Request
MyClasses Combine Sections Request
ID&D Support Center page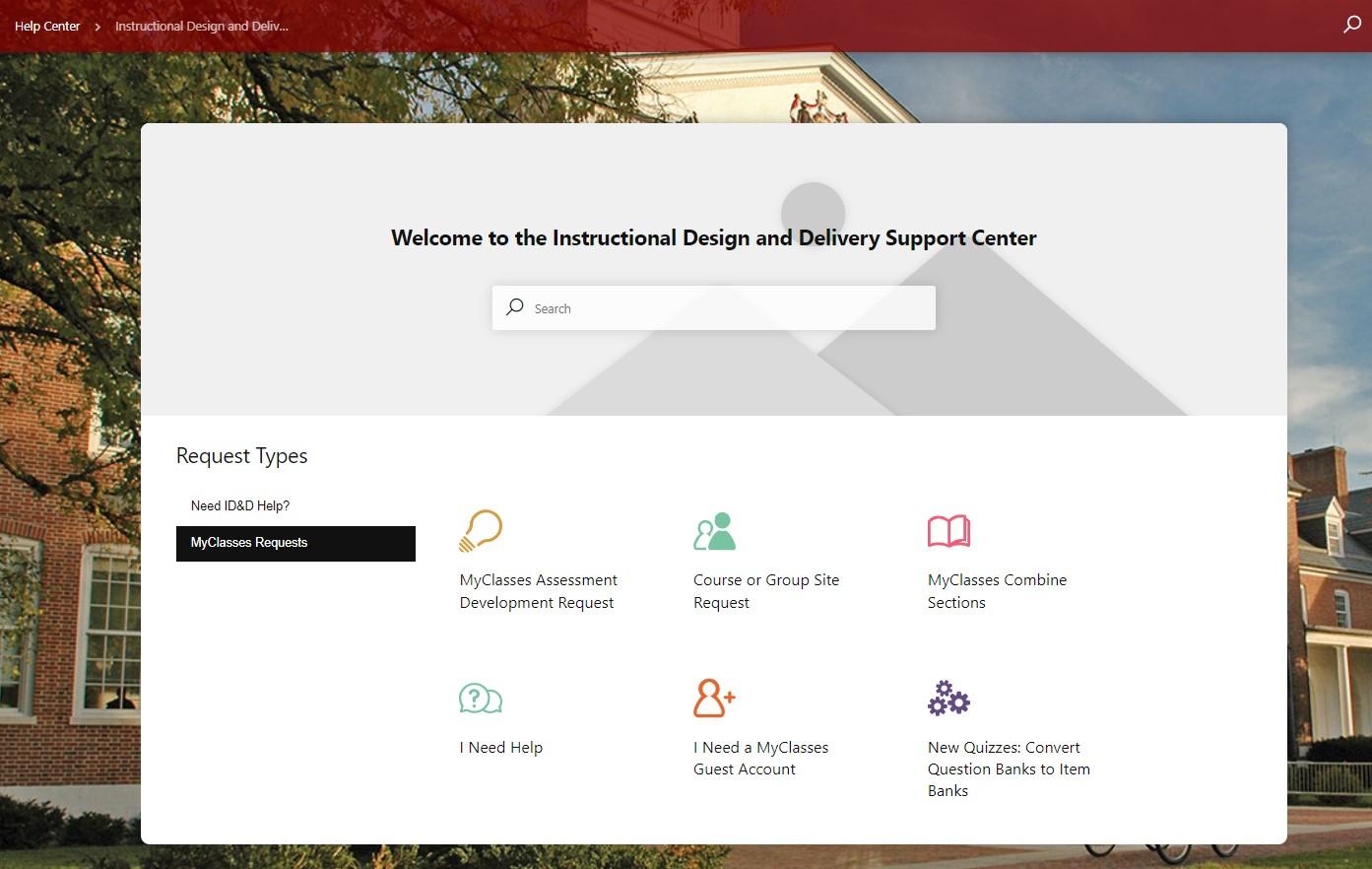 The Office of Instructional Design & Delivery supports the instructional design and delivery needs of faculty engaged in teaching and learning of online, hybrid, and traditional courses. To this end, professional development and support is provided for effective pedagogical practices and instructional software.