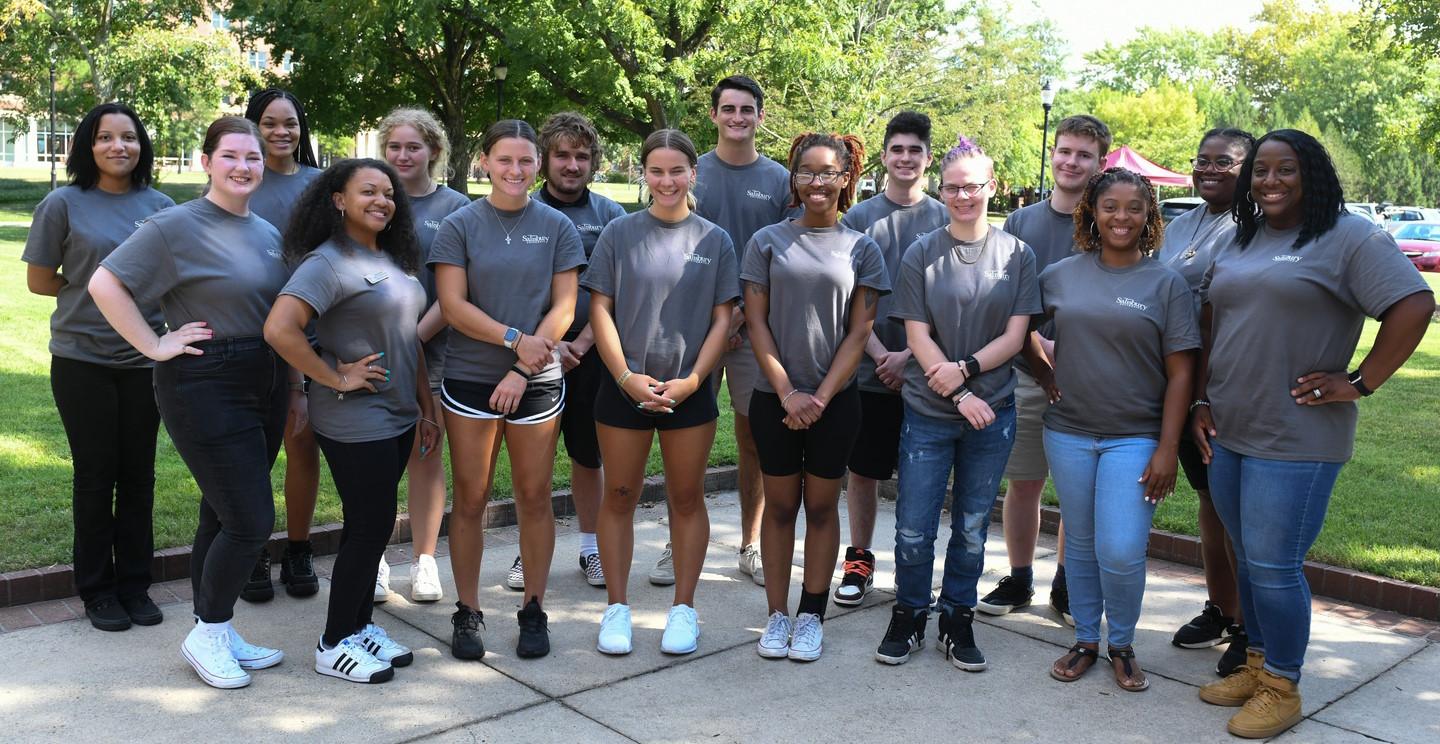 Welcome to the Disability Resource Center
The Disability Resource Center (DRC) is responsible for ensuring equal access to Salisbury University's programs and services for self-identified students with disabilities. To this end, the DRC provides guidance, reasonable accommodations/modifications, auxiliary aids, self-advocacy support, academic skill-building, and linkages to on and off-campus resources.
The DRC also provides accommodations and access to resources/services to students with temporary conditions.
Our Mission
The Disability Resource Center is dedicated to ensuring equal access, opportunity, and participation in the University's courses, programs, services, and facilities through the determination of reasonable accommodations. The DRC promotes accessibility awareness through the development of student self-advocacy, and collaboration with campus partners; serving as a valuable resource for the Salisbury University campus community in supporting the success of students with disabilities.
Our Vision
To support our mission, the Disability Resource Center is committed to developing a comprehensively accessible learning environment that nurtures the full participation and contribution of every individual. The DRC embraces disability as a dimension of diversity; aiming to empower students and enhance equity through innovative experiences and inclusive excellence. Our team strives to become a model program for serving students with disabilities in higher education and envisions a campus community where all individuals are welcomed, valued, and encouraged.
To access the student and faculty portals use the links below:
Who we serve?
The DRC provides accommodations, modifications, and services to students with documented disabilities enrolled in Salisbury University's undergraduate, graduate, or regional programs. Such disabilities include but are not limited to, learning, physical/mobility, vision, hearing, chronic health, and mental health diagnoses. The DRC also works with students with some temporary impairments, as appropriate.
SU Cares
The SU Cares website is designed to be a centralized clearinghouse for some resources students may need to help them succeed at SU. Although some resources may be offered and supervised by departments outside of Student Affairs, all resources and services represent SU's unwavering commitment to show students that we are inclusive and care about them as human beings.