10 New Things Salisbury University Students Will See in the 2023-2024 Academic Year
Friday September 8, 2023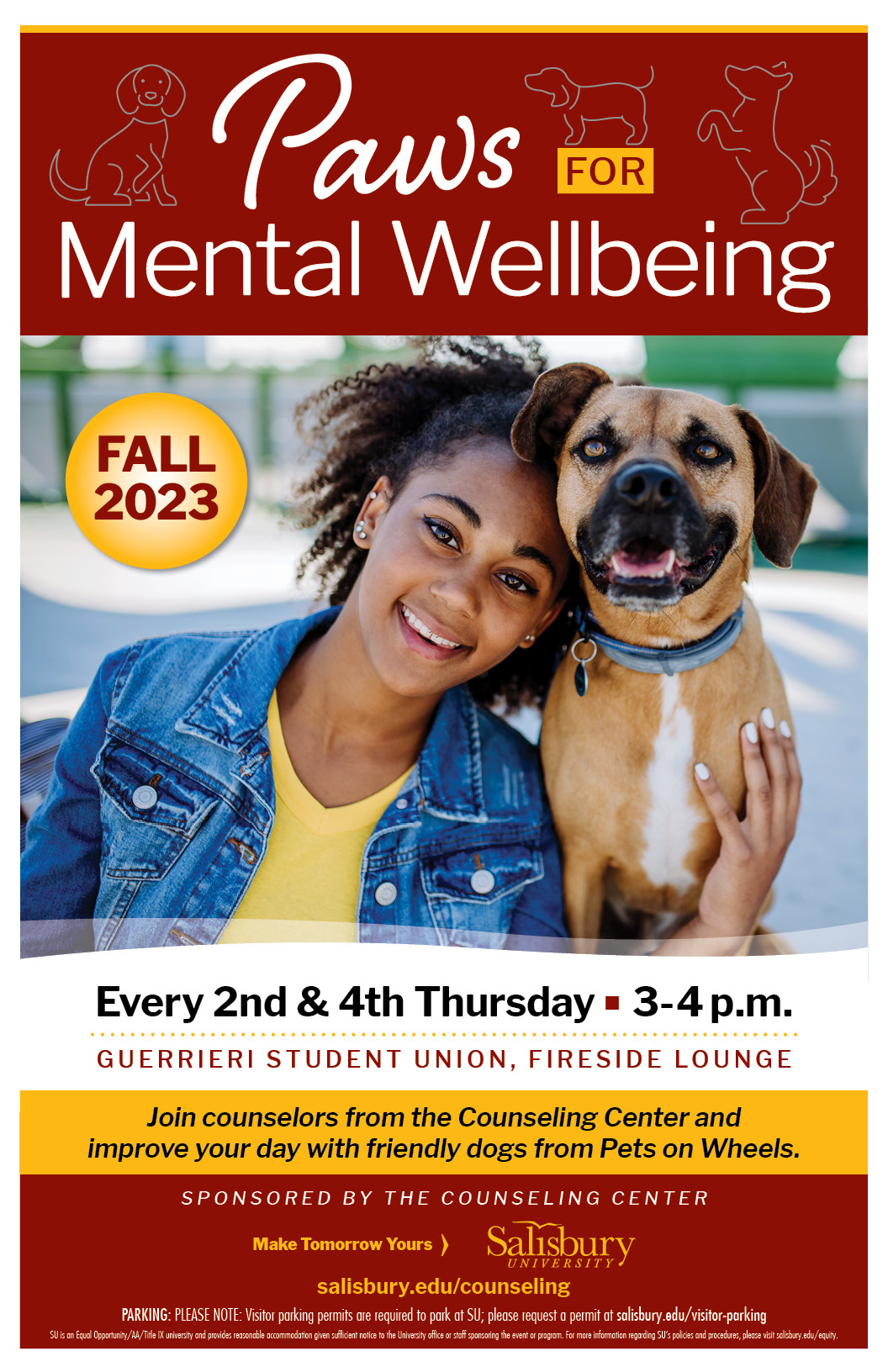 1. GSU on the Move
As campus prepares for the renovation of Blackwell Hall, the Office of Diversity and Inclusion has found a new home in the Guerrieri Student Union. The office takes the prominent first-floor space previously housed by the Center for Student Involvement and Leadership (CSIL), which can now be found in the former Career Services location. Career Services can now be found on the second floor of the GSU.
2. Learn and Live (Together!)
Since 2007, first-year SU students with similar academic interests have been able to build their networks through SU's Living Learning Communities (LLCs), residing on the same residence hall floors as like-minded peers, taking classes and participating in activities together, often in the same building. Starting this year, students with shared mindsets or experiences beyond the classroom will have a chance to be a part of their own peer groups through a new Special Interest Housing pilot program. Inaugural SIH communities include University Spirit; Transfer; and Student Advocacy, Inclusion and Leadership (SAIL).
3. Sweet Treats
Dining Services launched several new offerings for the academic year, including a build-a-bowl station offering made-to-order Mediterranean, Greek, Asian and grain bowls. When students need a sweet treat, our campus cafes now also offer Hershey's Ice Cream!
4. Student Spirit
This fall, students can look forward to cheering on their fellow Sea Gulls from the newly reserved student section at football, volleyball and basketball games. The student section will launch on Saturday, September 16, where all students in attendance will receive a gold SU T-shirt for a Gold Rush celebration for the football team's home opener against Johns Hopkins University. Students should check the SGA and SUSeaGulls Instagram pages regularly for themed game updates.
5. Thanking SU Greats
Two athletics facilities have new names remembering the contributions of two SU greats. The Softball Stadium was named in honor of Margie Knight, who led the softball team for 25 seasons before her passing in July 2022. The Soccer Complex was renamed to the Gerry DiBartolo Sea Gull Soccer Complex in celebration of the athletics director's retirement in June. Gerry served SU for 44 years, including 37 years as a coach on the soccer sidelines.
6. New Faces
Students will see some new faces around campus. This semester, we welcome Dr. Laurie Couch, the University's new provost and senior vice president of academic affairs; Monica Gordy Polizzi, SU's first female director of athletics and campus recreation; Aurora Edenhart-Pepe, vice president of administration and finance; Dr. Kim Fabbri-Greener, Career Services director; Michael Jensen, executive director of entrepreneurship at Dave and Patsy Rommel Center for Entrepreneurship; and Dr. Deirdra Johnson, associate vice president of student affairs.
7. And New Programs
Launched in partnership with Wor-Wic Community College, a new forensic science concentration is now available to students within the integrated science major, incorporating several fields of study to analyze and interpret criminal-related data. Four new minors are also available: Human Resource Management, Media Production, Health Education and Asian Studies.
8. A Continent of Inspiration
As SU launches its revitalized academic Asian Studies Program, we embrace the theme of Asian inspiration by featuring cultural programming with the theme of Asia – A Continent of Inspiration. Programming highlights the cultures associated with the countries of Asia, the diverse people in and from Asia, and the rich history and contemporary contributions of Asia. We also recognize and celebrate wider influences of Asian origin in many of our regular offerings in the visual and performing arts, humanities lectures, and social science events.
9. Paws for Mental Wellbeing
The SU community can help to pet its stress away with the Counseling Center's Paws for Mental Wellbeing program. Hosted every second and fourth Thursday of the month in partnership with Pets on Wheels, the program aims to help students decompress with some furry friends.
10. Give and Take
SU takes recycling to a new level — and provides an opportunity to give back — with the new 'Give and Take' School Supply Bookshelf, which allows students to donate books and school supplies for use by other students via a shared space in the Patricia R. Guerrieri Academic Commons.