SU Announces New Special Interest Housing Program for Fall 2023
Tuesday November 15, 2022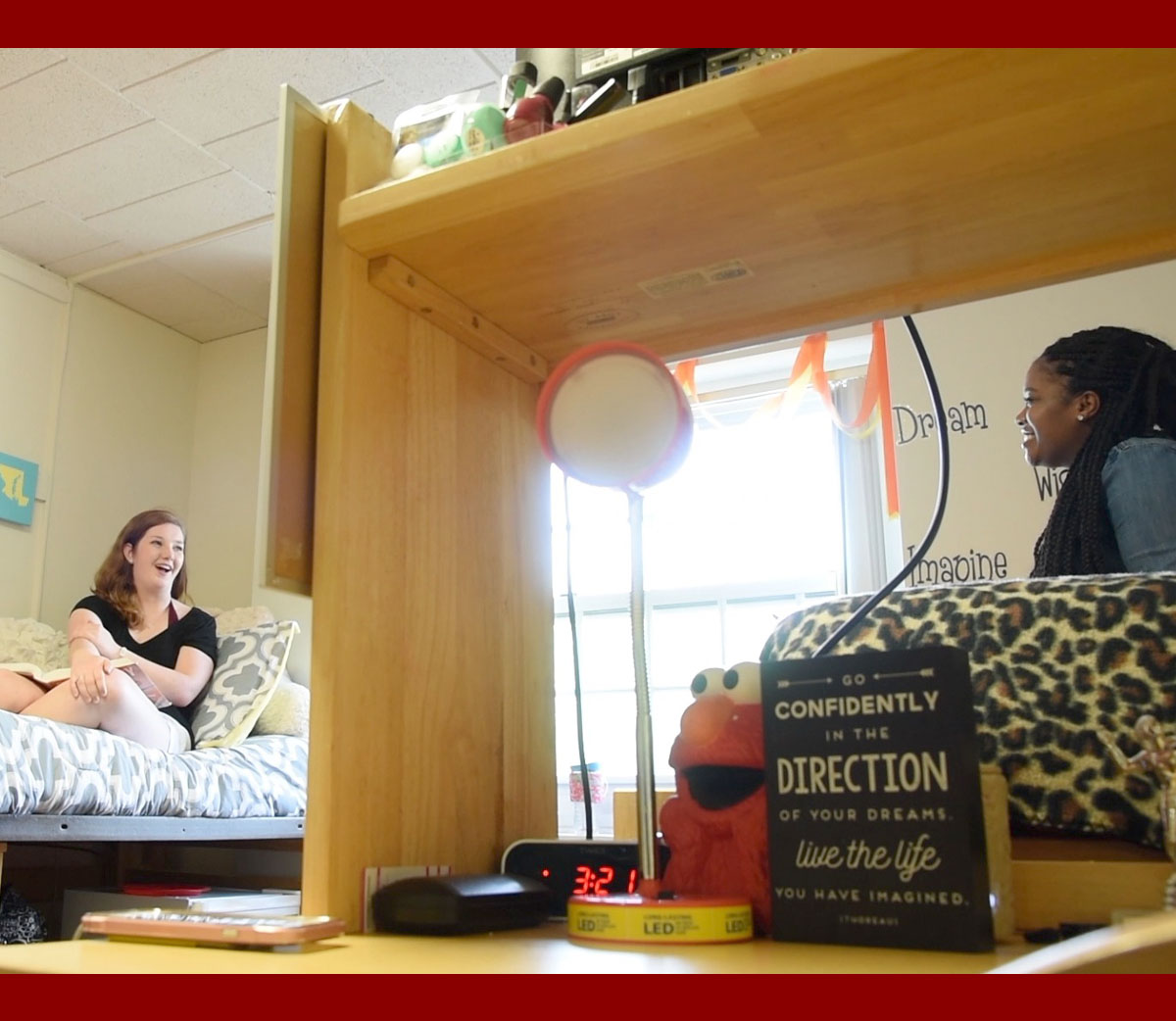 SALISBURY, MD---Since 2007, first-year Salisbury University students with similar academic interests have been able to build their networks through SU's Living Learning Communities (LLCs), residing on the same residence hall floors as like-minded peers, taking classes and participating in activities together, often in the same building.
But what about students with shared mindsets or experiences beyond the classroom who can't necessarily participate in shared academic courses? Beginning in fall 2023, SU offers them a chance to be a part of their own peer groups through a new Special Interest Housing (SIH) pilot program. Inaugural SIH communities include University Spirit; Transfer; and Student Advocacy, Inclusion and Leadership (SAIL).
"For many incoming students, especially those who experienced part of high school in a virtual setting due to COVID-19 precautions, social anxiety can have an impact on their collegiate performance," said Dr. Dane Foust, SU vice president of student affairs. "By giving students the option to live with others with similar interests and experiences, we hope not only to help ease them into university life with a degree of familiarity, but to give them a better chance to succeed academically and socially."
The University Spirit SIH is geared toward students who were involved, or wish the had been involved, in spirit activities in high school and would like to pursue similar interests at SU, including the SU Poms, music programs such as the pep band, cheerleading and even the SU mascot program.
The Transfer SIH provides support for students transitioning to a new environment and the academic and social experiences associated with an unfamiliar campus. Those living in this community will have the opportunity to make connections with those in similar situations, with a community development and transition resource focus that may be critical to their success.
In the SAIL SIH, students embark on a journey of self-discovery to create individualized leadership plans for their time at SU, learn what student advocacy looks like from a leadership standpoint, and develop their own identities and leadership styles. An immersive eight-week experience in the fall allows students to explore how they interact with others, leading to a specialized group project in the spring and opportunities to engage with upper-class leaders throughout the academic year.
Students in the SAIL SIH also will participate in Sea Gull Camp prior to their first semester on campus and SU's new Leadershape Institute during their first winter break. No previous leadership experience is required.
For more information on how to participate in SU's SIL pilot program, visit the Campus Housing and Residence Life Office website.
Learn more about opportunities to Make Tomorrow Yours at the SU website.