Welcome to the Counseling Center
Our dedicated staff are here to help! The Counseling Center provides high-quality, confidential, professional mental health services including prevention, advocacy, education, and short-term treatment of mental health concerns. Our goals are to promote student welfare and psychological well-being, a safe and healthy campus community, and academic success.
The Counseling Center offers multiple services to best meet the needs of all students. The Center specializes in short-term, generalist treatment options. If long-term or specialized treatment is recommended, our staff can help support students in the process of connecting with resources that best fit their needs.
Through a graduate internship training program, the Center provides quality education and supervision for master's degree level students in social work and other counseling programs. The Center also maintains accreditation by the International Accreditation of Counseling Services.
Ways to Connect with the Counseling Center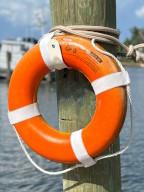 Access Crisis Resources
If anyone is in immediate danger call 911. Click here for all other crisis options.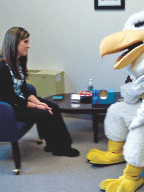 Meet with a Counselor
Come in during walk-in hours or schedule a first appointment, so you can meet with one of the Center's counselors and learn more about how we can help you.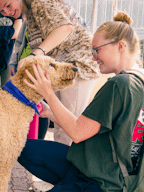 Learn More About Outreach
Help any group of students improve their mental wellness by requesting a workshop or learning more about the Center's annual events!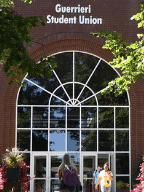 Having Trouble Finding the Office?
The Counseling Center is located in the GSU, room 263. View a building map with directions on our
Contact webpage
or give the office a call at 410-543-6070. We are open Monday through Friday from 8 am to 4:30 pm.
Diversity Statement
The Salisbury University Counseling Center strives to affirm, promote and celebrate diversity. We are committed to being aware of and understanding diversity in its broadest sense. We value the importance of diversity for all individuals. People from every background are affected by issues of culture. Such has been highlighted by many recent events. When there is violence, or other acts of discrimination and oppression, which target any identity or group of people, the Counseling Center is here to stand in solidary with those marginalized populations. Multicultural competence and cultural humility are essential components of our work with every client and are ongoing areas of professional growth of the Center.
Notably, we all benefit from an understanding of how power, privilege, cultural identities, (e.g. gender identity, race, religion, sexual orientation, ethnicity, nationality, social class, and many others) and individual differences affect our daily experiences. The Counseling Center recognizes that students come to the center at various levels of comfort with these identities and therefore, make it a priority to meet students where they are. All of our lives are enhanced by a better understanding of the diverse world in which we live.
Related Campus Resources
In addition to our services and programs, we have provided you with many helpful resources.