Vice President of Student Affairs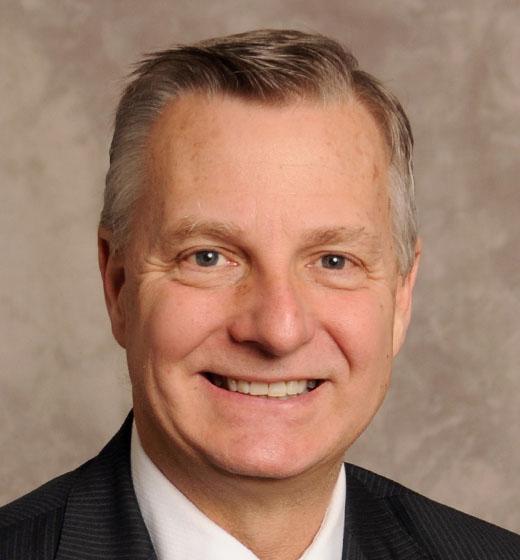 Dr. Dane Foust was named vice president of student affairs at Salisbury University in March 2012. He held the position in an interim capacity since June 2011. To the division and University, he brings significant knowledge of the campus community, enrollment management, assessment, retention, housing and all areas of student support.
Beginning in 2006, Foust served as SU's associate vice president of student affairs. He provided leadership in the division's assessment and fiscal management areas, as well as directly overseeing Student Counseling, Student Health, Career and Disability services. He has gained the respect of the campus community for his commitment to enhancing the quality of student and University life.
Foust has been lauded for his leadership in the development of the Strategic Enrollment Plan, the division's first outcomes-based Strategic Plan and a comprehensive campus wellness program. He has played a significant role in the development of Sea Gull Square and residence hall renovation, emergency preparedness, and other efforts in support of the mission and goals of the University.
In the greater community, he has served with Shore Leadership and is a member of the board of directors of Village of Hope. He was selected for the Leadership Maryland Class of 2011, one of 52 top-level executives from the public and private sectors who examine the critical issues facing Maryland. He also is active as an accreditor for the Middle States Commission on Higher Education. Foust is currently an affiliate faculty member in UMES' Doctor of Education Leadership Program.
Prior to joining the SU community, he held progressively responsible positions at Mount Aloysius College in Pennsylvania, the Semester at Sea program sponsored by University of Pittsburgh, The State University of New York College at Oneonta, and The Pennsylvania State University.
Foust holds a Doctor of Education from the Pennsylvania State University in higher education administration, a Master of Arts from Indiana University of Pennsylvania in student affairs in higher education and a bachelor's degree from IUP in journalism.