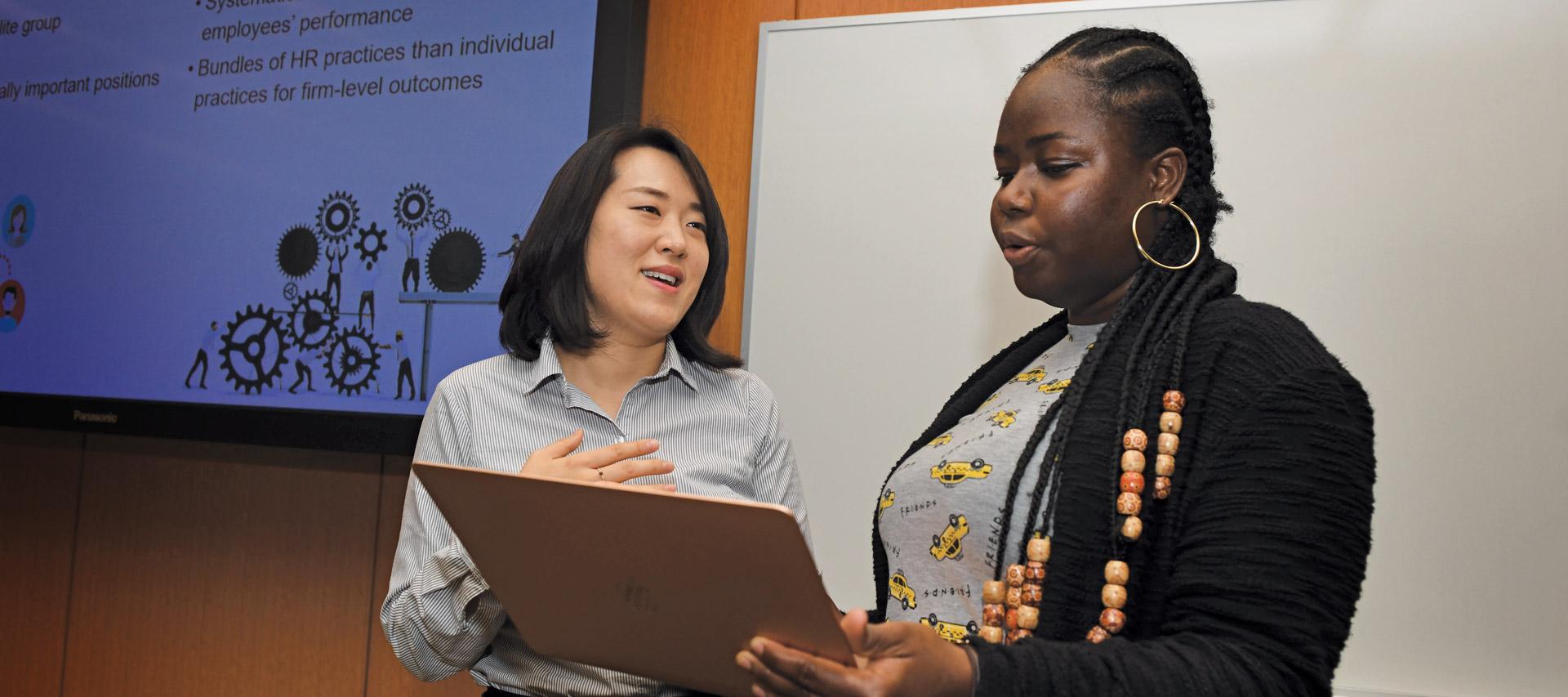 Management Department
Charting your own path to career success is more possible than you could ever imagine. If you want to make your mark in the world of business, Salisbury University is the place to be. In a highly competitive global economy, a degree from our Management Department ensures you have knowledge, skills and abilities to navigate the world effectively.
a student, you can work with organizations in the community to practice what you learned in the classroom. Through an Applied Business Learning Experience (ABLE) internship , you can gain on-the-job experience and discover how your talents, personality and approach to work will play an important role in your professional development.
SU's Management Department offers a wide variety of courses on topics such as human resources, finances, raw materials and information. As a management student, you will learn how to set goals, formulate strategies, motivate people and monitor performance.
Students who do not concentrate or minor in our department may want to take some advanced courses with us. For example, taking our entrepreneurship course will be valuable in preparing a business plan to the Student Entrepreneurship Competitions (which include substantial cash prizes). We also offer numerous other courses helpful to students of all majors desiring to run their own businesses.
Our Academic Programs
Bachelor of Science
Master of Business Administration
Undergraduate Minors
Support the Management Department! Donate Today!