University Dining Services
Dining At SU
The Commons is a beautiful facility with high, vaulted ceilings and large windows. The 124,000-square-foot building is a dining facility, conference center and special event venue all rolled into one. Its ground floor houses the campus bookstore and post office. The main level features dining rooms and the two serving areas, the Marketplace and the Bistro. A variety of rooms are available from spacious ballrooms to more intimate settings.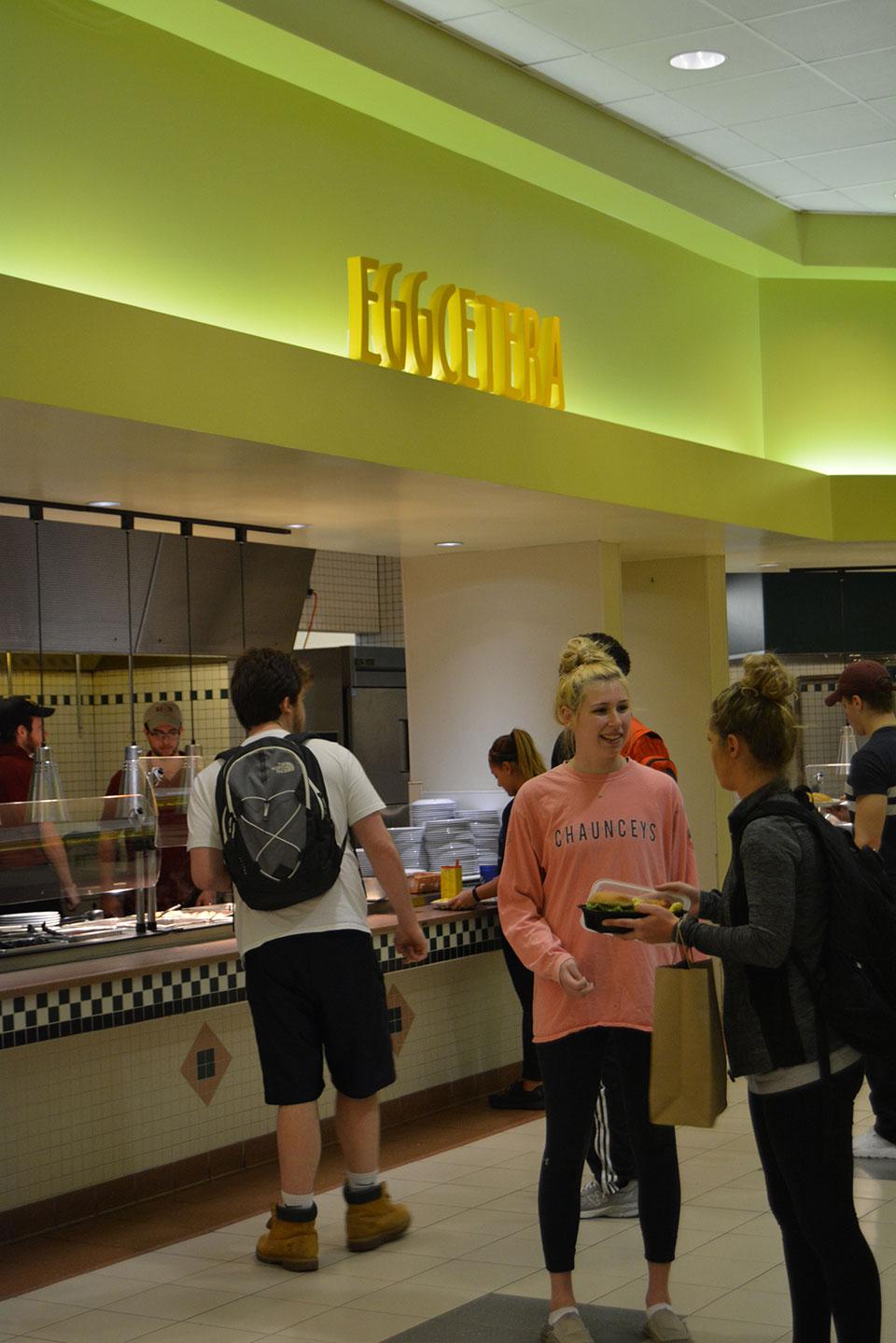 The Commons Marketplace food court features 11 different food kiosks serving everything from Mexican food, pasta and fresh dough pizza to homestyle cooking, made-to-order stir-fry and deli sandwiches.
Next door to the Marketplace is the Bistro, serving buffet-style meals. The Bistro dining room which seats 250 people is designed for casual elegance and is ideal for special events.
The 350-seat Dorchester Room, large and airy with its ceiling 2 1/2 stories up, has palladium windows and dormers to bring the outdoors inside.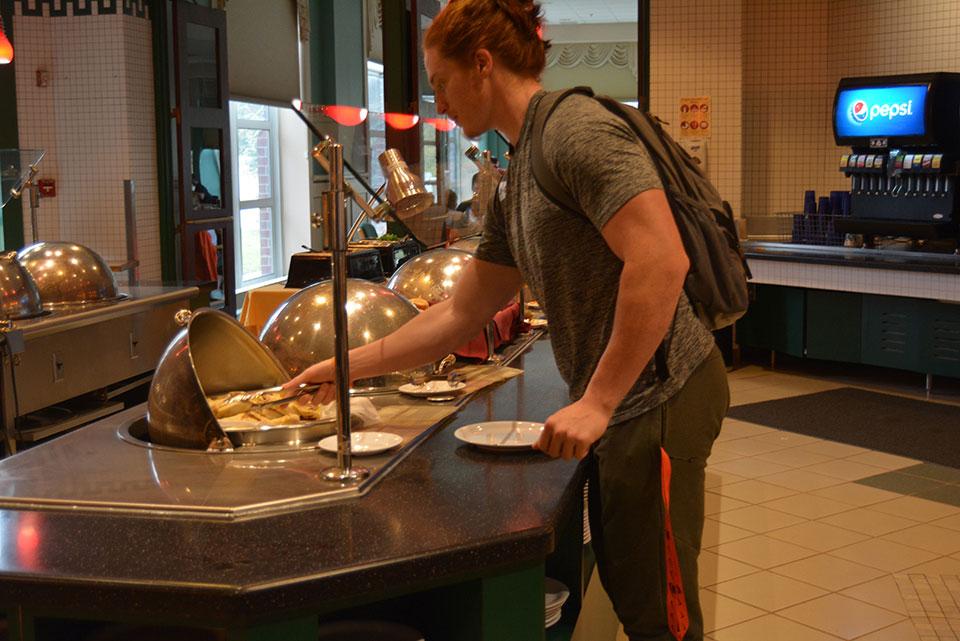 The Somerset, Caroline and Talbot rooms offer a smaller, quieter setting for 60-80 people.
The Rotunda is a domed room with cafe tables and chairs which seats 80 people surrounding a gilded statue.
Contact Information:
University Catering
University Dining Services at Salisbury University is pleased to provide special catering to students, faculty, alumni, conferences and the local community. All special events are planned and executed with great care and attention to detail. Our commitment to excellence in planning, preparation and presentation results in a delightful dining experience, whether it be formal or relaxed.
Contact Information: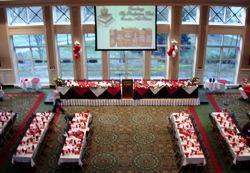 To Plan Your Menu
All of our cuisine is prepared with attention to detail by our award winning talented chefs and staff. A variety of menu packages is available or we can customize your menus based on your needs. Call the Catering Office at 410-548-4799 to discuss your menu options and pricing. Packages include:
Per Person Breaks
Breakfast Selections
Entrée Salads
Buffet Selections
Signature Dishes
Hors D'oeuvres
Reception Packages
Alcohol Service
Picnics
Box Meals
Wedding Packages