Athletic & Recreational Facilities
Sea Gull Stadium
Sea Gull Stadium is four stories high, 30,000 square feet and equipped for field hockey, football, men's lacrosse and women's lacrosse teams. The stadium received a new playing surface in 2016.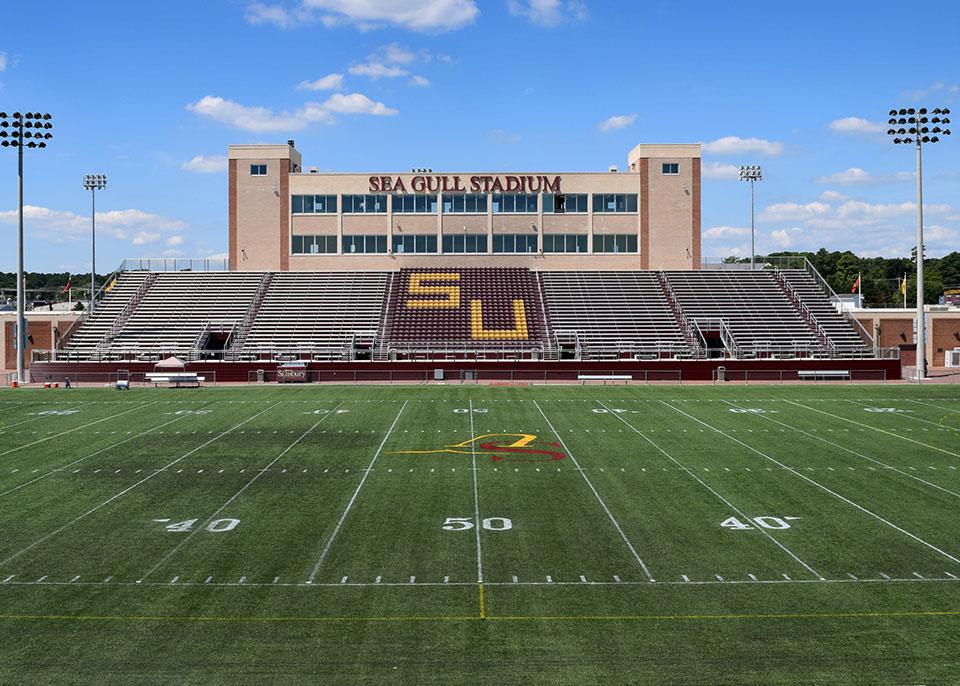 The stadium has a seating capacity for nearly 5,000 spectators.
Baseball Field
The SU baseball field features a fully artificial playing surface, other than the pitcher's mound.
There is chair back seating, heated dugouts and a new press box.
Softball Field
The facility features permanent seating for 500 fans, along with expanded, heated dugouts for home and visiting teams, a ticket booth, a larger press box behind home plate and permanent bathrooms. It also has improved bullpens, four batting cages, a new scoreboard, a dedicated entry plaza and appealing exterior landscaping. The playing area also got a big upgrade with the addition of artificial turf in the outfield.
Soccer Complex
The SU Soccer Complex can seat 500 in the bleachers and then hundreds sit on the hill across from the benches. The fields offer an enclosed press box, a sound system and new electronic scoreboards. The complex is surrounded by a fence.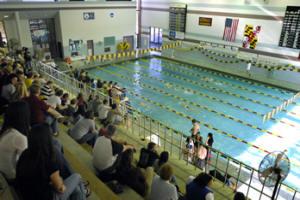 Maggs Center
The Maggs Physical Activities Center features a main gymnasium on the lower level which
is home to basketball and volleyball courts. The main gym can seat over 2,300 fans and features a press box, wireless Internet, sound system and an electronic scoreboard.
Other amenities include men's and women's locker rooms, weight room, fitness center, dance studio, racquetball courts and a six-lane pool which is 25 meters in distance.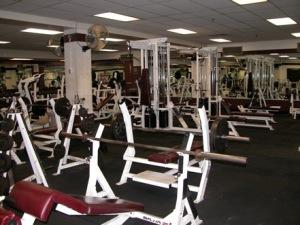 Other Athletic Facilities
Athletics facilities also include:
Practice fields
An all-weather 400-meter track
Lighted intramural turf fields
Two sand volleyball courts
12 outdoor tennis courts featuring plexi-pave surfaces with six lighted for night play
Three indoor tennis courts
For Spectators
A three-level parking garage on the corner of Wayne Avenue and Bateman Street will provide the university with an additional 850 parking spots.
About The Salisbury University Sea Gulls
The roar of the crowd, the ping of the bat, and the distinct swoosh of the ball hitting the net. These are just a few of the sounds that convey the excitement of Salisbury University athletics. Our 21 varsity programs compete at the NCAA Division III level and have earned 20 team and 24 individual national championships.