Ratcliffe Foundation Helps Success Continue for Future Business Leaders at SU
Thursday October 6, 2022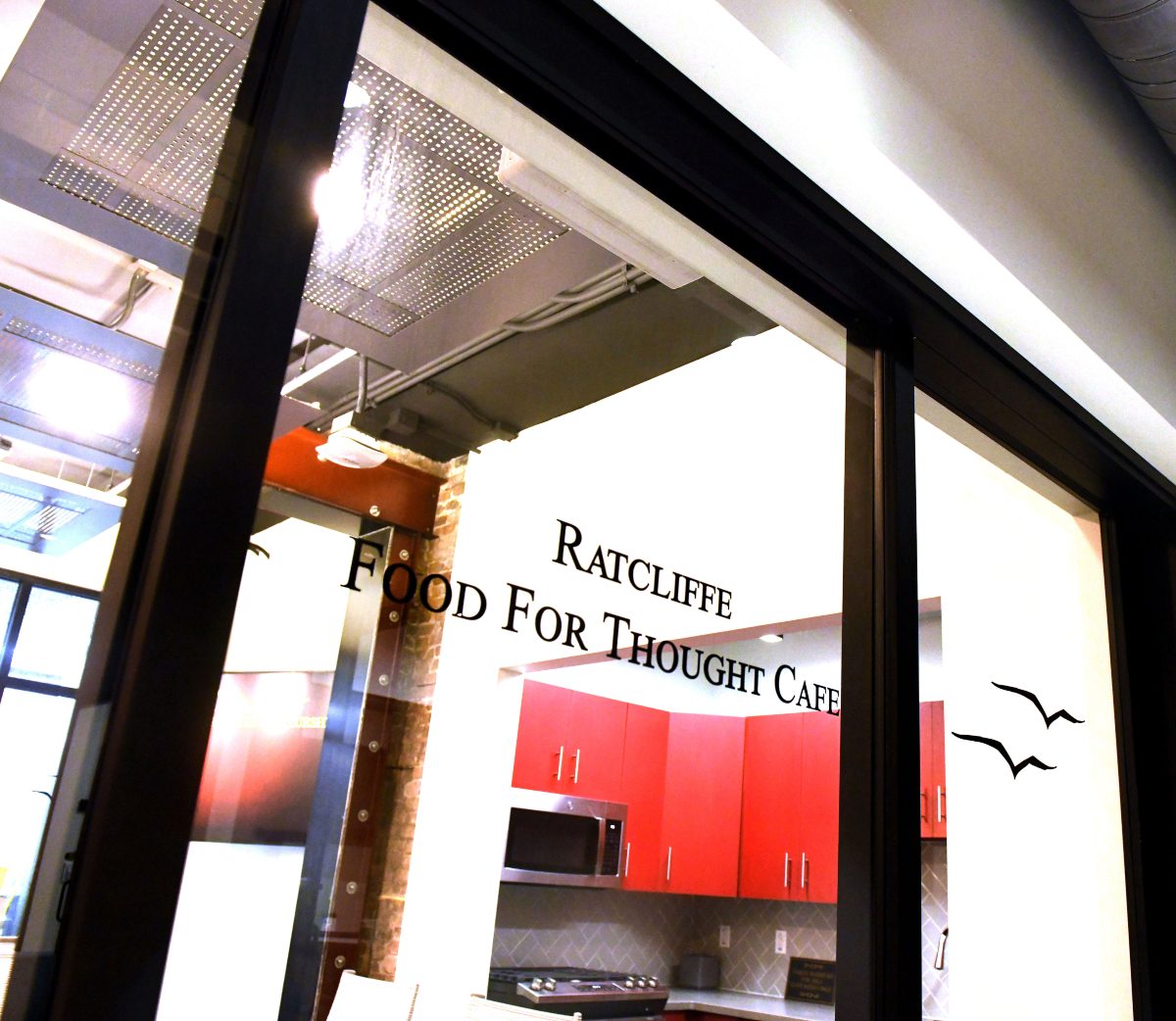 SALISBURY, MD---For many aspiring entrepreneurs, Salisbury University is the place where success begins.
Students come to SU with big dreams – and no dream is too big. As students, they may complete internships and work with local businesses, take part in entrepreneurship competitions with the hopes of funding their business ideas, and work with mentors who can make their goals a reality. They kickstart their own businesses, develop technology to fulfill unmet needs in the world, realize opportunities they never knew were possible, and empower others to do the same.
"There is a very vibrant entrepreneurial ecosystem at SU," said Carlene Cassidy, CEO of the Ratcliffe Foundation, a longtime benefactor of SU's Franklin P. Perdue School of Business. "The students come up with the ideas and have the passion and burn to accomplish them, as well as the resources to navigate that journey. Through the work being done at SU, we're able to continue to invest in student's future potential."
Since the first Philip E. & Carole R. Ratcliffe Foundation Shore Hatchery competition in 2013, the ongoing generosity of the Ratcliffe Foundation has helped SU set success in motion for countless area businesses and future business leaders.
Shantiyyah "Tia" Hobby '21 was one of the winners of the fall 2020 Shore Hatchery competition, which awarded her $10,000 for her apparel and design company, CLUTCH by Tia Dash. While still a student at SU, she was able to start the business of her dreams and create trendy, budget-friendly purses and handbags geared toward college students. Now, the company has evolved into both a luxury bag and apparel brand that aims to contribute social change and racial diversity to the fashion industry. The company's product releases have sold out in as fast as two hours.
"I started my sophomore year sewing CLUTCH purses myself," Hobby said. "What I'm most excited for is growth – growth in customer base, maybe growing into a nationwide or global business. I'm just excited to see where my journey goes."
To date, the Ratcliffe Shore Hatchery competition has awarded a total of $1,787,000 to support 53 active businesses in the Mid-Atlantic region, creating 678 jobs and $98,051,845 in estimated 2022 revenue. While the impact on the region is great, the meaning of the Ratcliffe Foundation's support to each individual student it has helped is immeasurable.
In addition to its Shore Hatchery support – which includes an initial $1 million contribution in 2013 and continues today through a second $1 million donation – the Ratcliffe Foundation also supports a graduate assistant position for the Shore Hatchery Annual Report and the Ratcliffe Entrepreneurial Excellence Scholarship for transfer students at SU interested in pursuing entrepreneurship. Recently, the foundation also provided funding for the Ratcliffe Food for Thought Café in SU's Dave and Patsy Rommel Center for Entrepreneurship.
Steven Tayman '22 is one recipient of the Ratcliffe Entrepreneurial Excellence Scholarship. Scholars join the Collegiate Entrepreneurship Organization, take leadership roles as student ambassadors, and participate in the Student Entrepreneurship Competition.
"The Ratcliffe scholarship has opened the doors to a lot of connections for me," Tayman said. "The entrepreneurship programs at SU and the support of the Ratcliffe Foundation have given me many tools and skills to build my success upon."
From business networking opportunities to the chance to receive professional feedback on his business ideas, Tayman has felt encouraged to keep developing his business goals. Currently, he is working on a lithium-ion battery product that replaces lead acid batteries for starting boats and generators – although the serial entrepreneur has many other business ideas, including a solar installation business and rental car company.
"Wherever possible, we want to shine a light on students and their business ventures," Cassidy said. "That's what Phil and Carole set out to do when they started the Ratcliffe Foundation in 2003. There are a lot of students at SU with amazing ideas and the grit to achieve their dreams. We want to encourage them to take advantage of the fantastic resources at SU designed to help them launch and grow their ventures, and foster economic vitality in the community."
Learn more about opportunities to Make Tomorrow Yours at SU.