SU Celebrates Student and Faculty Successes
Tuesday December 10, 2019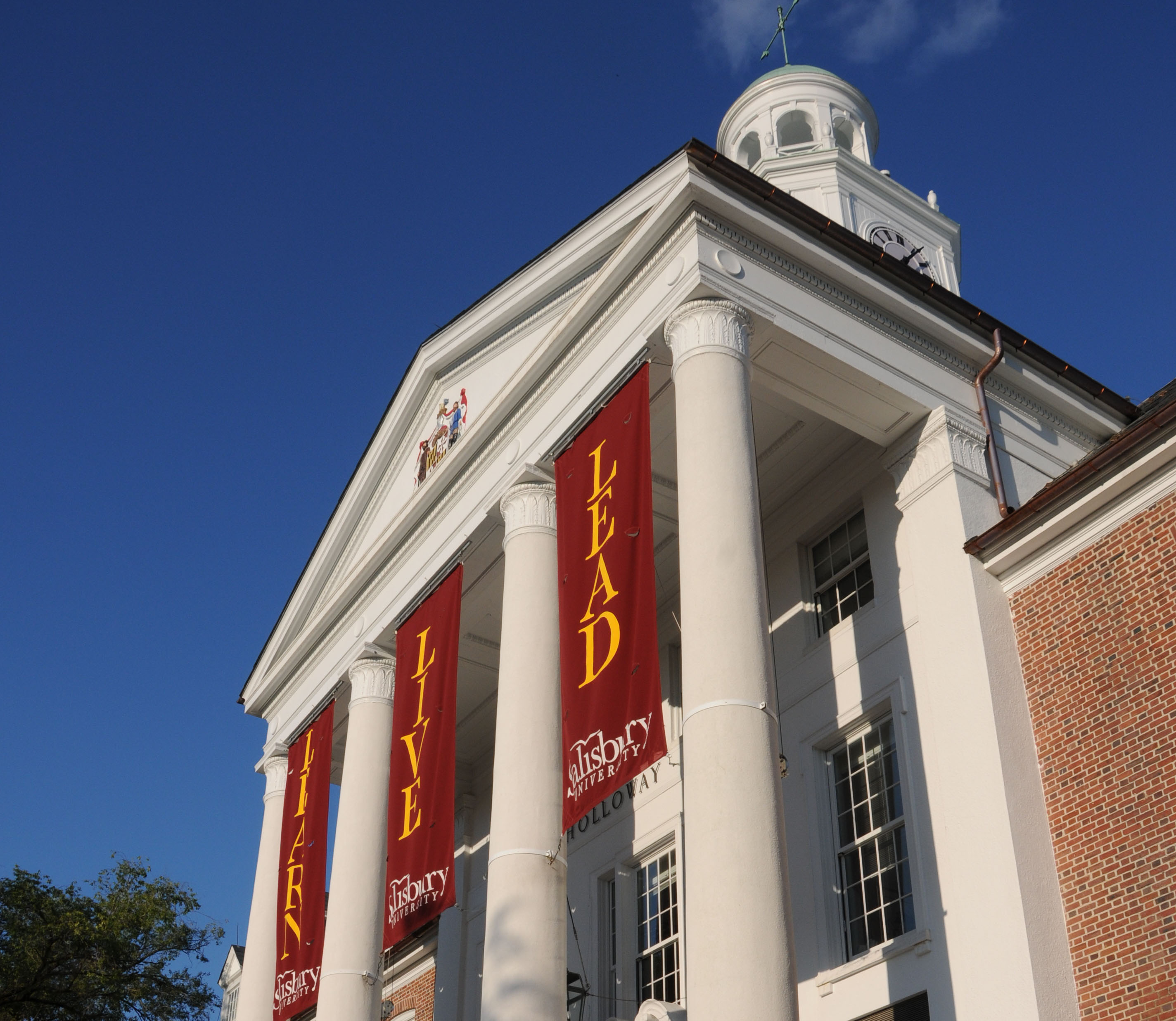 SALISBURY, MD---Salisbury University recently celebrated the following student and faculty successes:
NASW-MD Student Conference
Students from SU's on-site, satellite and online social work programs recently attended the National Association of Social Workers – Maryland Student Conference at the University of Maryland, Baltimore County.
They included Traci Edmundson from SU's program at the Eastern Shore Higher Education Center at Chesapeake College, Heather Nutter from SU's program at the University System of Maryland at Hagerstown, Kristen Howard from the on-site program at SU and Idrissou Adam from the online program.
They were joined by Dr. James Forte, SU professor of social work, who participated the panel "When to Go and How to Get In," addressing graduate schools. Students attended that panel, as well as a presentation on "How to Get Licensed in Maryland" and the keynote address "If Not Us, Who? The Rebirth of Radical Social Work" by Dr. Wendy Shaia of the University of Maryland School of Social Work.
Model United Nations Award
Salisbury University's Model United Nations team won the Distinguished Delegation Award at the annual National Model UN Conference in Arlington, VA.
Students Zia Ashraf, Maria Carriedo Rosado, Aida Dodoo, Molly Krucenski, Rachel Paul, Rachael Perrotta, Derek Rhoten, Doren Rogers, AgriSirra Sallah and Victoria Seilback trained with their advisor, Dr. Eric Rittinger, associate professor of political science, in the months leading up to the conference.
In preparation, they were tasked with writing papers on an assigned country, outlining that country's position on current issues ranging from curbing climate change and alleviating poverty to securing peace in troubled regions.
At the conference, under the guidance of Dr. Brittany Foutz, Conflict Analysis and Dispute Resolution lecturer, they served as a delegation to that country, joining approximately 1,000 other students from around the U.S. in showcasing global leadership and negotiation skills.
During the event, Foutz, who served two years as a UN program manager, also arranged a meeting with representatives from the UN Information Center for students to learn about available jobs and internships.
Public Art Installation
SU senior fine arts major Blaine Steiner of Columbia, MD, recently created a three-piece steel sculpture installed in downtown Salisbury by the Salisbury Arts & Entertainment District.
Entitled "Bloom," the public art project consists of multiple lighted cast glass elements to reflect the downtown area's growth in recent years. It is located along the Wicomico River near the intersection of Circle Avenue and West Market Street.
Ironman World Championship Qualifier
Rocío Rodríguez Vallejo, recent SU graduate and Spanish instructor in the Department of Modern Languages and Intercultural Studies, has qualified for the Ironman World Championship, scheduled next October in Kona, Hawaii.
The only Spanish female triathlete who is a three-time finisher in an Ironman 70.3-mile World Championship (U.S. 2017, South Africa 2018 and Nice 2019), Vallejo placed third overall and second in her age group at this year's Ironman Maryland triathlon in Cambridge, MD.
For more information call 410-543-6030 or visit the SU website.