SU Business Students Tour PRMC
Wednesday December 11, 2019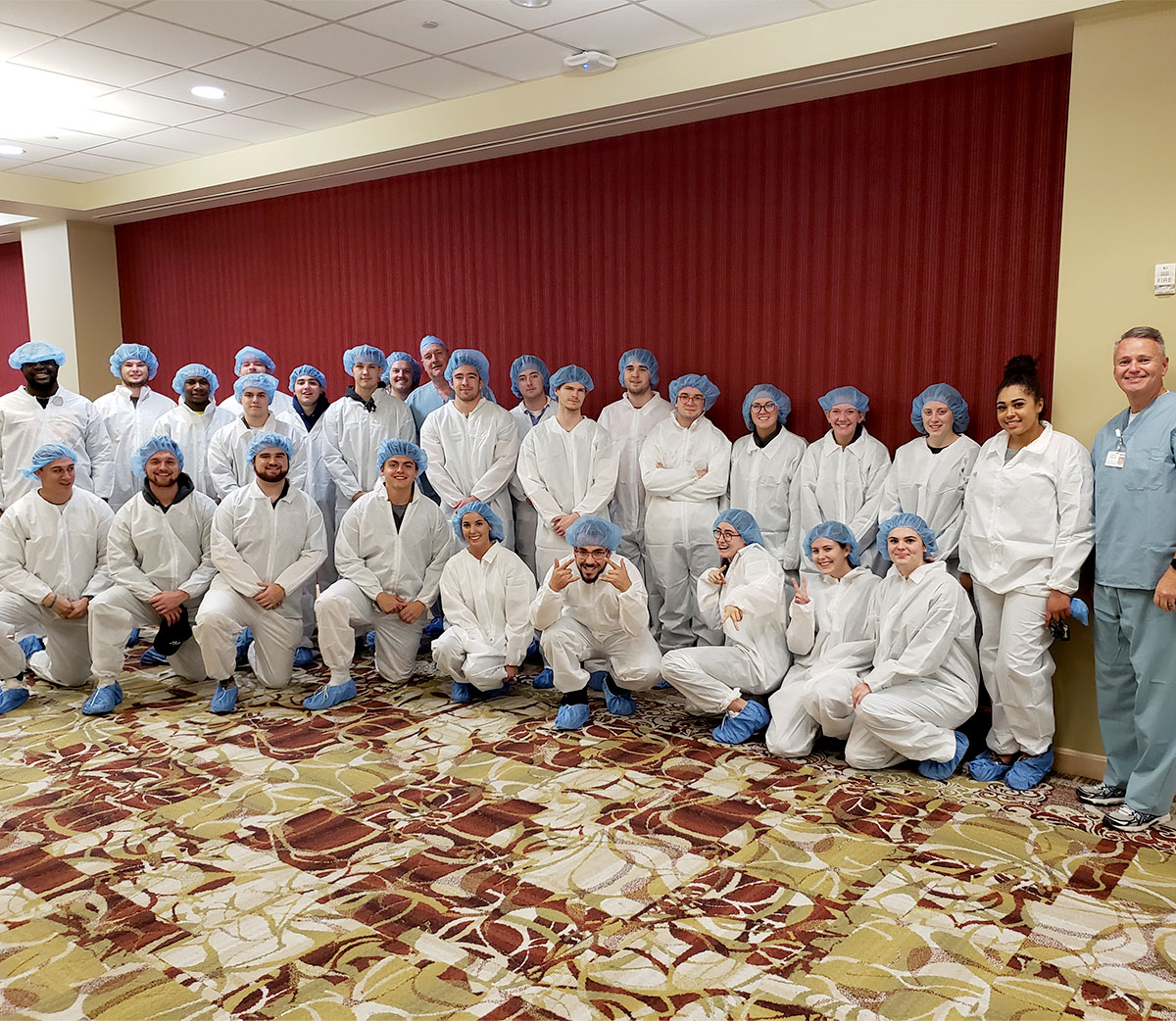 SALISBURY, MD---Students in Scott Phillips' Purchasing and Materials Management class in Salisbury University's Franklin P. Perdue School of Business recently received a tour of Peninsula Regional Medical Center's operations.
During the session, the students saw evidence to support concepts learned in class, including lean concepts, recognizing waste in processes and supply chain management. PRMC employees participating in the tour included Eddie Conklin, central processing manager; Jim Bunk, supply chain manager; and Mary Ellen Muzzey, surgical implant specialist.
For more information call 410-543-6030 or visit the SU website.