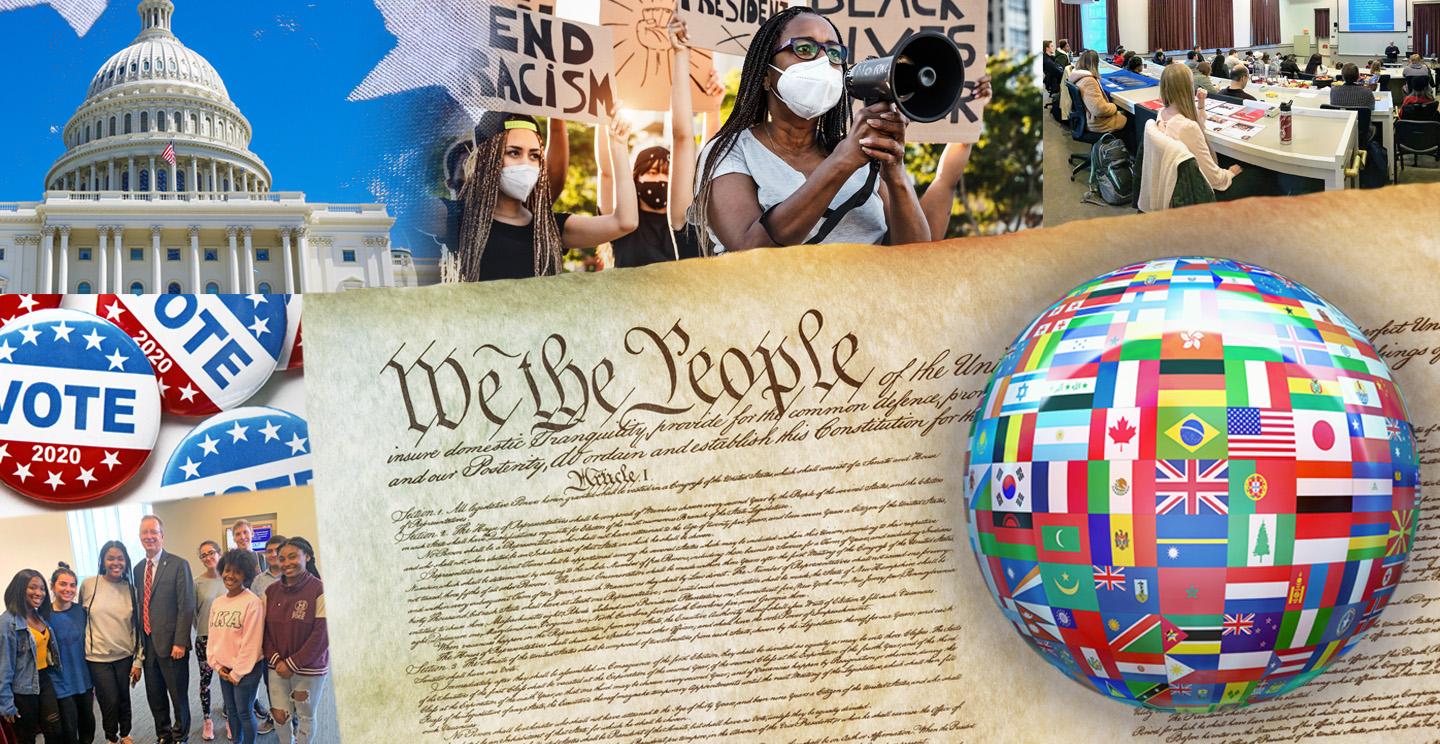 Political Science Department
Politics is principally about human beings coming together to collectively advance their common interest. In its best form, it is democracy whereby citizens have relatively equal influence over the decisions that affect the whole community, including themselves. In essence, politics is about human freedom. The Political Science Department is committed to these core values in its teaching and in its curriculum.
Ask the Fundamental Questions
How does American politics work? Do some benefit more than others? Can this be changed?
What causes war? Is war the failure of politics?
How does the international political system operate? Who has power in this system and why?
What is the nature of politics? What is the nature of democracy and how is it linked to equality, justice and freedom?
How do other countries govern their citizens? Who has power and why?
Through innovative teaching by our faculty, including debates, simulations, and dynamic discussions, our students have the opportunity to address these and many other fundamental questions about politics and public policy, in the U.S., other countries and the international system.
Meet the Political Science Department faculty and staff.
Our Academic Programs
Learn more about the programs offered by our department:
One Department, Two Majors
Within the department, we explore issues related to both Political Science and International Studies.
Student Information and Resources
5

% Increase of SU Voters in 2016

18

Current Presidential Citizen Scholars
Support the Political Science Department Today!