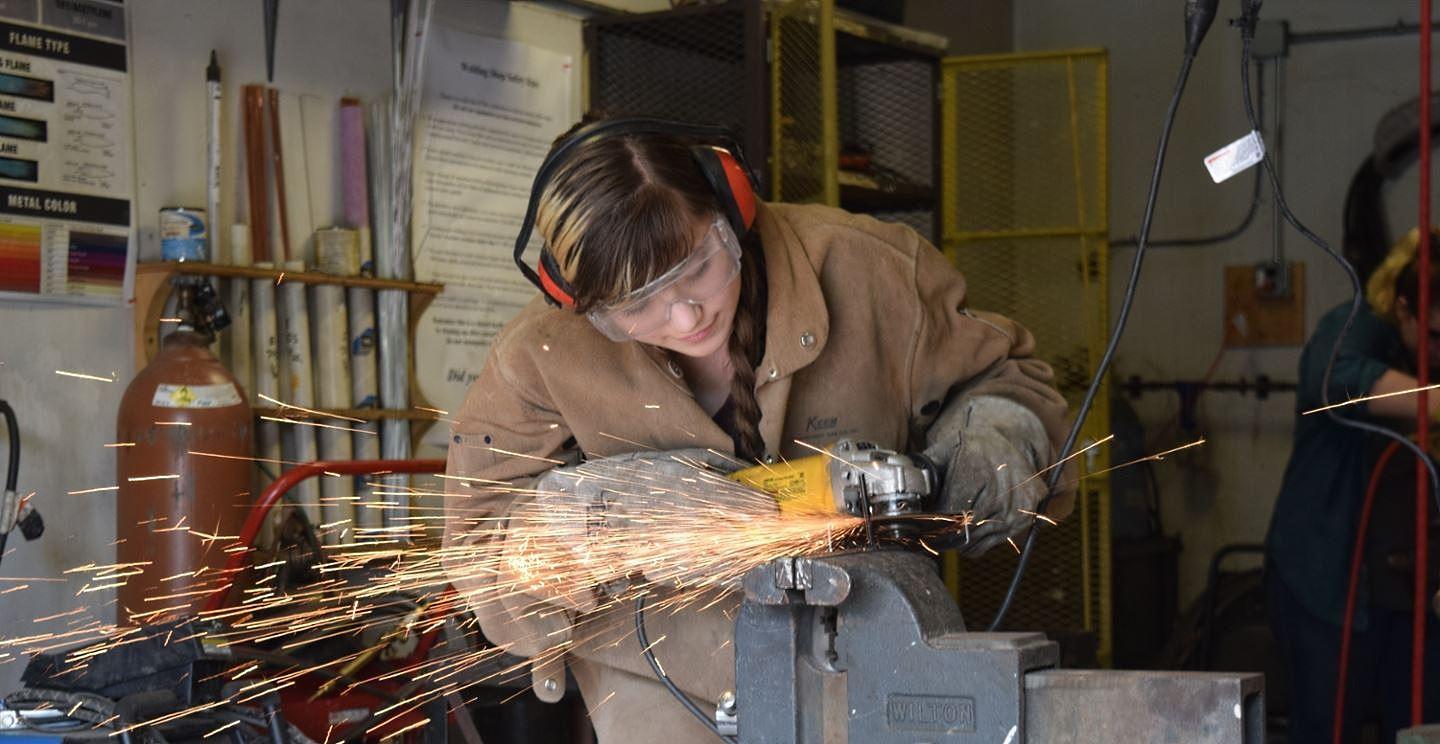 Art Department
The Art Department at Salisbury University has really grown in recent years, from a starting point of about 50 majors in the early 2000s, to currently over 300 art majors. Our full-time faculty have more than tripled in number during that time. This has allowed us to keep classes small, with lots of personal attention aimed at developing the students' skills and vision.
Intense Studio Experiences
Art classes at SU count for four credits each. Similar courses at most schools are offered for just three credits. This means that art students at Salisbury take fewer, more intensive courses each semester. They spend more time in each studio class creating artwork for their portfolios and interacting with teacher and classmates. We have added faculty as the department has grown, keeping class sizes small and personal attention at the center of our commitment to students. Our faculty members are also dedicated professional artists. Each of them carries on a serious studio art or professional design practice.
Meet the Art Department faculty and staff.
Our Academic Programs
Art majors have the following options:
Art B.A. Program with tracks in:

Art History
Two-dimensional Studio
Three-dimensional Studio
Visual Communications
Art B.F.A. Program with tracks in:

Ceramics
Drawing
Graphic Design
Hot Glass
New Media
Painting
Photography
Sculpture
There are also the following minors:
Art and Design … Together
At some schools, art and design have gone their separate ways, but not at SU. Graphic design is our most popular track within the major, but we believe the best graphic designers are those with interests outside of the Mac Lab, too. On the other hand, painters, sculptors and glass artists in the 21st century must know their way around digital images and basic Web design. So, we require our B.F.A. majors, whatever their upper-level track may be, to take art electives in other areas of the department as well. We have heard repeatedly from visiting arts professionals that the sort of diverse creative problem solving students experience in a program like ours makes them more effective artists and designers when they go out into the world.
Among our alumni is Kristen Visbal, who made headlines with her "Fearless Girl" sculpture facing down the bull of Wall Street. Read about other talented alumni and how they are using their skills and SU degree.
Student Information and Resources
5

Campus Galleries and Art Spaces

250

Lbs.: Alum's Fearless Girl Sculpture Wt.
Support the Art Department Today!