Severn Hall
Severn Hall is a new student, high-rise, cluster, co-ed, residence hall.  It houses 236 students on six floors with a building director and 5 resident assistants.  Each cluster is single sex.  Severn Hall's first floor was partially renovated in 2007 and 2013.
Room sizes vary some, but double rooms are approximately 9' x 12'6" and triple rooms are approximately 27' x 12'.
A good rug size is a 8' x 12' or two 4' x 6'.
Windows are approximately: 1st floor- 80" x 55"; 2nd-6th floors-55" x 56".
Furniture is loft system.
Amenities
Cluster doors open off the main hallway with each room door opening off of the smaller cluster hallway.
Cluster bathrooms with sinks, private showers and stalls.
Study lounges and TV Lounges on the first floor and in the basement.
Ethernet and Wireless connection per student.
Cable TV connection per room.
Pool Table.
Air Conditioning.
Microwave and stove on the first floor.
Housekeeping to maintain common areas and bathrooms.
Unlimited laundry to residents.
Resident Gull Card access to doors 24 hours a day.
Vending machines
ADA accessible
Exterior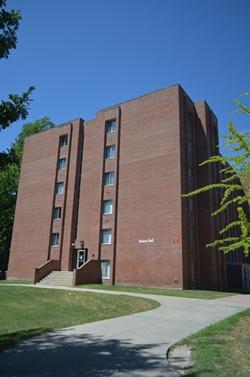 Double Room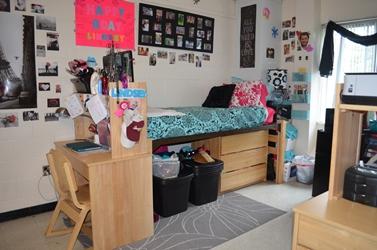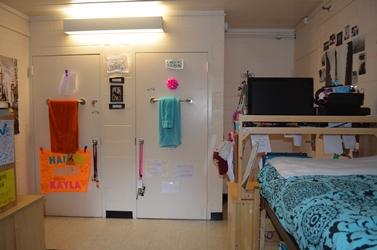 Triple Room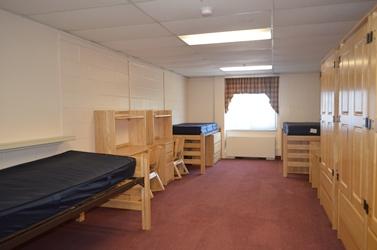 Laundry Room