Pocomoke Hall
Pocomoke Hall is a new student, suite style, co-ed, residence hall.  It houses 77 students on three floors with a building director and 4 resident assistants.  Pocomoke Hall was renovated in 2010.
Room sizes vary.
All rooms are carpeted.
Windows- 1st floor 67" x 44", 2nd floor 58" x 44", 3rd floor 54" x 44"
Furniture is loft system.
Amenities
Each room opens into a common hallway.
Two students share a room and they are connected to another room by a bathroom with a shower, toilet and two sinks.
TV Lounges are located on the first floor and on the lower level.
Ethernet and wireless connection per student.
Cable TV connection per room.
Air Conditioning.
Housekeeping to maintain common areas and bathrooms.
Unlimited laundry to residents.
Resident Gull Card access to doors 24 hours a day.
Vending machines.
ADA accessible.
Exterior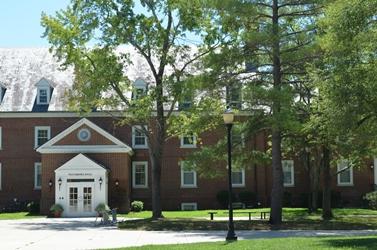 Bedroom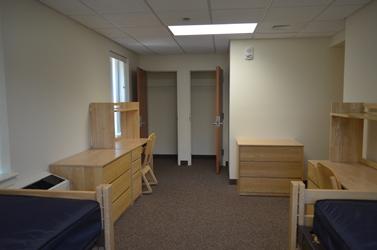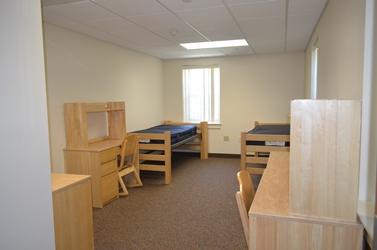 Common Area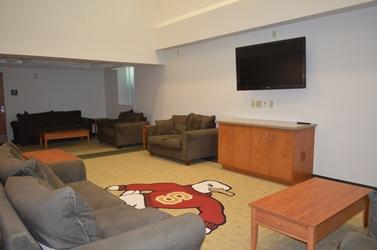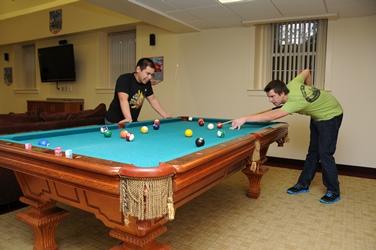 Classroom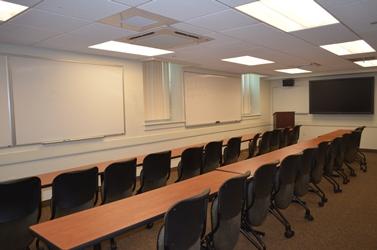 Laundry Room