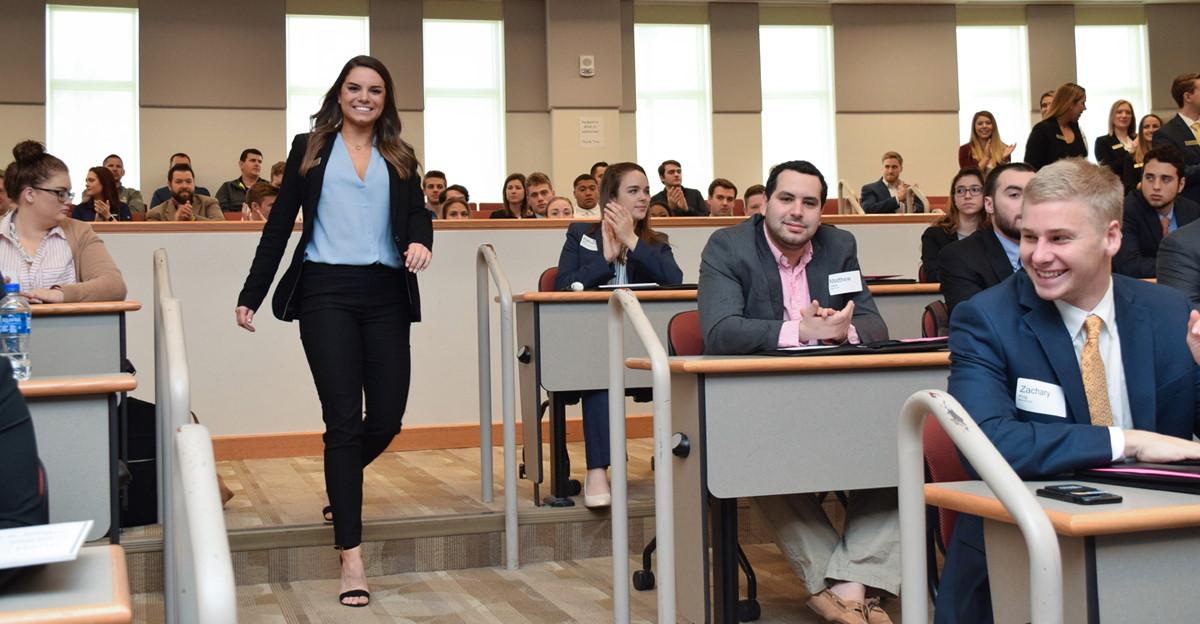 Marketing Department
Salisbury University's Marketing Department trains the best of the best to enter the world of marketing and sales as successful professionals. Our selling point? SU has been ranked among the top schools for professional sales education. Our marketing students have won multiple awards in marketing competitions, among other prestigious titles.
We are home to the Mid-Atlantic Sales and Marketing Institute (MASMI), with the goal to be the preeminent sales program across the Mid-Atlantic states. As a top sales program, MASMI is nationally recognized by the University Sales Center Alliance. Our students get real-world experience through MASMI and our Applied Business Learning Experience (ABLE) internship program, where you can discover how your talents, personality and approach to work will play an important role in your professional development.
The Marketing Department offers a wide variety of courses intended to prepare you to work in areas such as advertising, sales, market research, product planning, purchasing, transportation and public relations. In the marketing major, you'll learn how to identify and target customers, create effective promotions, recognize current and future markets, and respond to international markets and cultures.
Those interested in sales are encouraged to consider our professional sales minor. The Sales Education Foundation has named SU among its "Top Universities for Professional Sales Education." The Marketing Department also supports marketing majors who wish to minor in other areas such as communications so they can fully explore their passions and develop more job skills.
Our Academic Programs
Bachelor of Science
Undergraduate Minors
Support the Marketing Department Today!