Mid-Atlantic Sales & Marketing Institute (MASMI)
MASMI is the Mid-Atlantic Sales and Marketing Institute, a research and academic center for professional selling within the Perdue School of Business at Salisbury University.
MASMI regularly hosts five signature events: Professional Selling Thursdays speaker series, Internship & Job Fair, Etiquette Dinner, Elevator Pitch Competition and the MASMI Sales Championship.
Our program has grown in a short time to include over a dozen student MASMI Ambassadors, four faculty members, and an administrative assistant on staff in addition to a growing network of corporate sponsor organizations.
MASMI was established to prepare students for leadership and career opportunities in sales and marketing in collaboration with industry partners. Our industry partners are over a dozen corporate sponsor organizations who have pledged sponsorship to the sales program.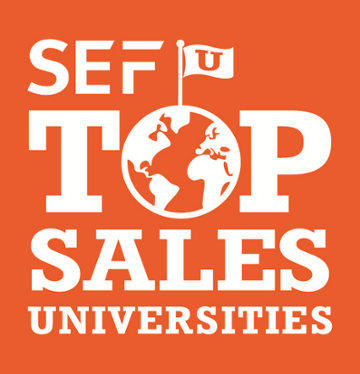 As a top sales program, MASMI is nationally recognized by the University Sales Center Alliance. MASMI's goal is to be the preeminent sales program across the Mid-Atlantic states.