SU Participates in Junior Achievement Career Event
Friday April 1, 2022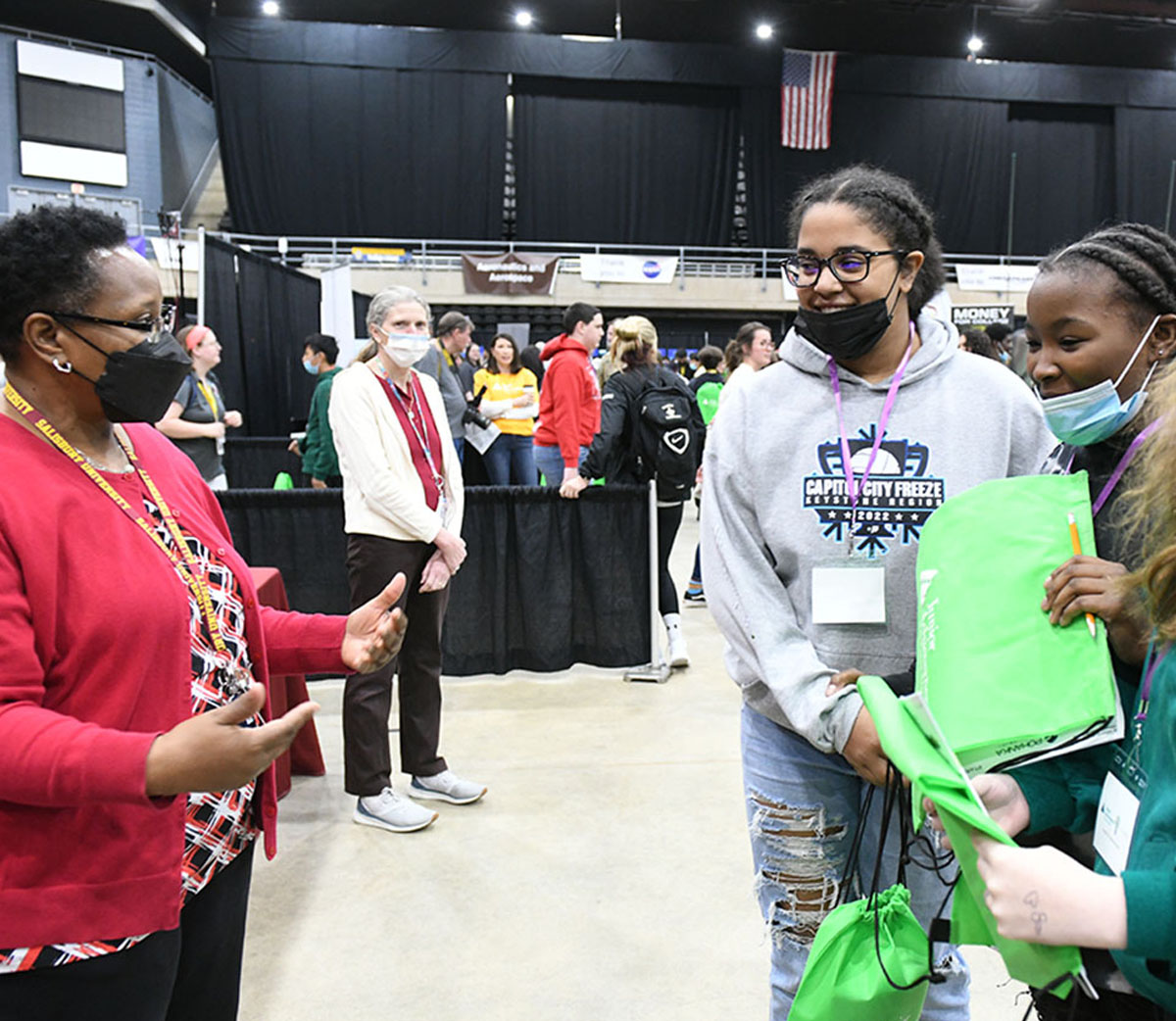 SALISBURY, MD---Nearly 3,000 eighth-grade students from the Eastern Shore learned about many of the career paths available to them during the recent JA Inspire Experience, hosted by Junior Achievement of the Eastern Shore at the Wicomico Youth & Civic Center.
Approximately 70 local businesses and organizations participated, including 10 Salisbury University schools, departments, programs and centers.
SU participants included the schools of Health Sciences, Nursing and Social Work in the College of Health and Human Services; Richard A. Henson School of Science and Technology; Chemistry, Geography and Geosciences, and Information and Decision Sciences departments; Outdoor Education Leadership Program; Dave and Patsy Rommel Center for Entrepreneurship; and Maryland Small Business Development Center – Eastern Region.
Through the event, Maryland and Virginia students from the Eastern Shore gained insight into careers, learned the connection between high school programming choices and careers that interest them, and collected information about the education required for job success.
"As a partner in the community, SU was happy to join Junior Achievement to share information about the potential careers available for these students, as well as how a Salisbury University education can help them achieve their career goals," said SU President Charles Wight. "We hope to welcome many of them to campus as Sea Gulls in the next five years."
Learn more about how SU students and faculty are exploring opportunities for greatness and making tomorrow theirs at the SU website.
SHARE