SU Remembers Benefactor William Church
Friday April 1, 2022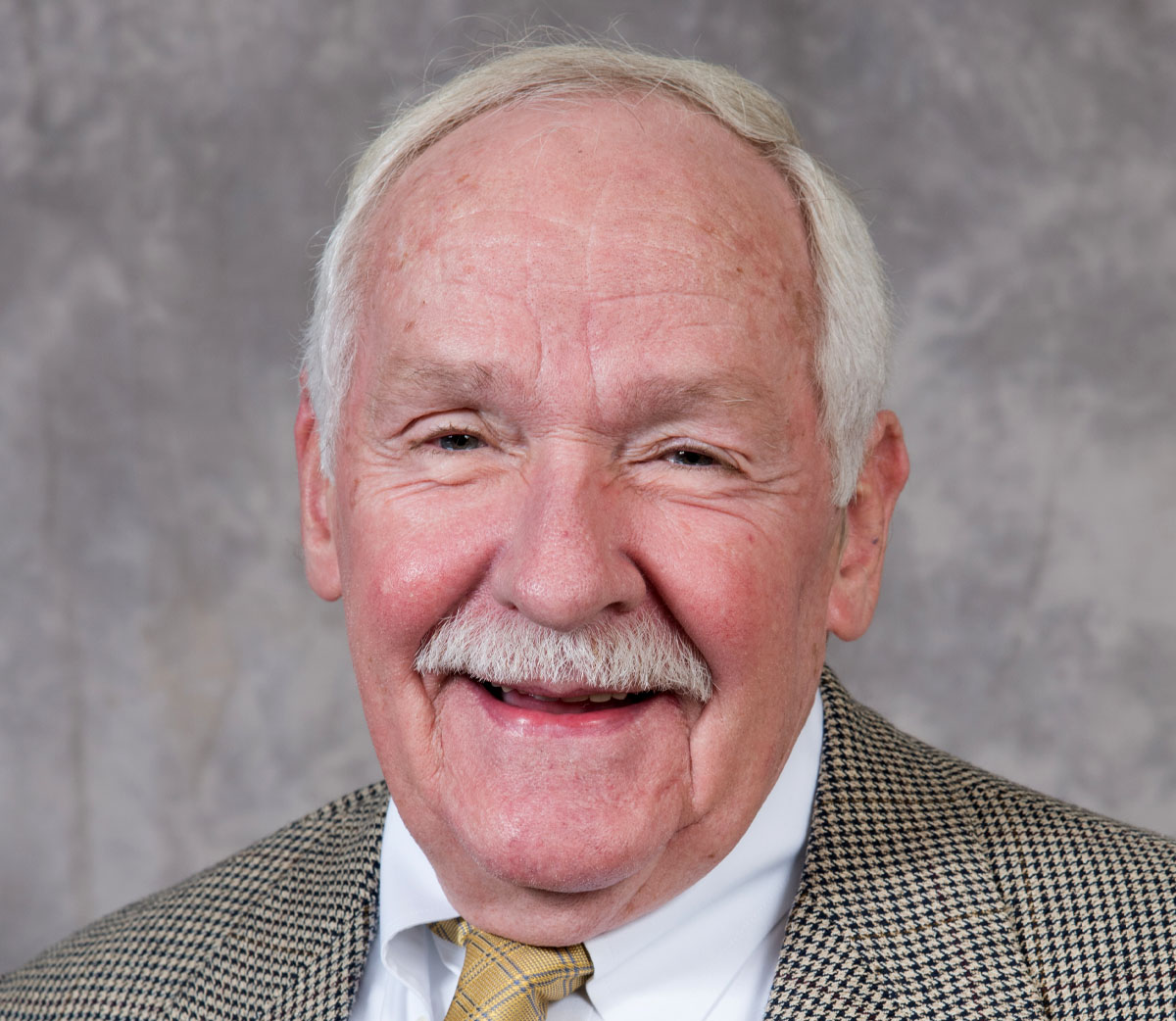 SALISBURY, MD---Nationally, William Church was known for his entrepreneurial spirit, which made his North Carolina-based company, Brown & Church Neckwear, Ltd., a leader in the men's fashion industry.
At Salisbury University, he is better known as the man who helped put music in the air and provided support for LGBTQIA+ students and others. SU President Charles Wight remembered the long-time SU supporter following his death on Thursday evening, March 31.
"Bill Church was a staunch supporter of Salisbury University," said Wight. "Without his efforts, our community would be without one of its most prominent landmarks, the Brown and Church Carillon.
"Going forward, his generosity will benefit our LGBTQIA+ students, employees and the entire campus community through the William D. Church and John A. Washburn Endowment for Equity, Justice and Inclusion. While he will be missed, his legacy at SU will not be forgotten."
Church gifted the $2.4 million Brown and Church Carillon, in SU's Patricia R. Guerrieri Academic Commons, to the University in 2016. Named for Church and his late partner and fellow music lover, Sam Brown, the 48-bell instrument was the first traditional carillon at a university in Maryland and one of only three in the state at that time.
Its two largest bells are historically significant. They were two of the final bells cast by London's historic Whitechapel Bell Foundry, which also produced Big Ben and the original Liberty Bell before closing in 2016 after more than five centuries in operation.
In addition to ringing hourly chimes and community concerts, the instrument also provides a unique educational opportunity for students interested in learning carillon performance. Currently, the tower that houses the carillon is the tallest enclosed structure in Wicomico County.
With Brown, Church also established one of the largest charitable remainder trusts given to SU, in 1996, later increasing the total contribution to some $4.5 million. He also served on the SU Foundation, Inc. board of directors from 2015-2021.
In 2021, Church and his partner, John Washburn, announced the William D. Church and John A. Washburn Endowment for Equity, Justice and Inclusion to fund LGBTQIA+ activities at SU. Expected to top $1 million, the planned gift is an extension of Church's long-time dedication to the LGBTQIA+ community and addressing issues faced by its members.
"Bill Church was a friend not only to SU, but to its students, faculty, staff and the many community members who have benefited from his contributions to the University," said Jason Curtin, SU vice president of advancement and external affairs, and executive director of the SU Foundation, Inc. "His generosity will touch students far beyond his lifetime, a fitting tribute to such a kind, giving individual."
For more information call 410-543-6030 or visit the SU website.
SHARE