SU Celebrates Student, Faculty Successes
Tuesday March 31, 2020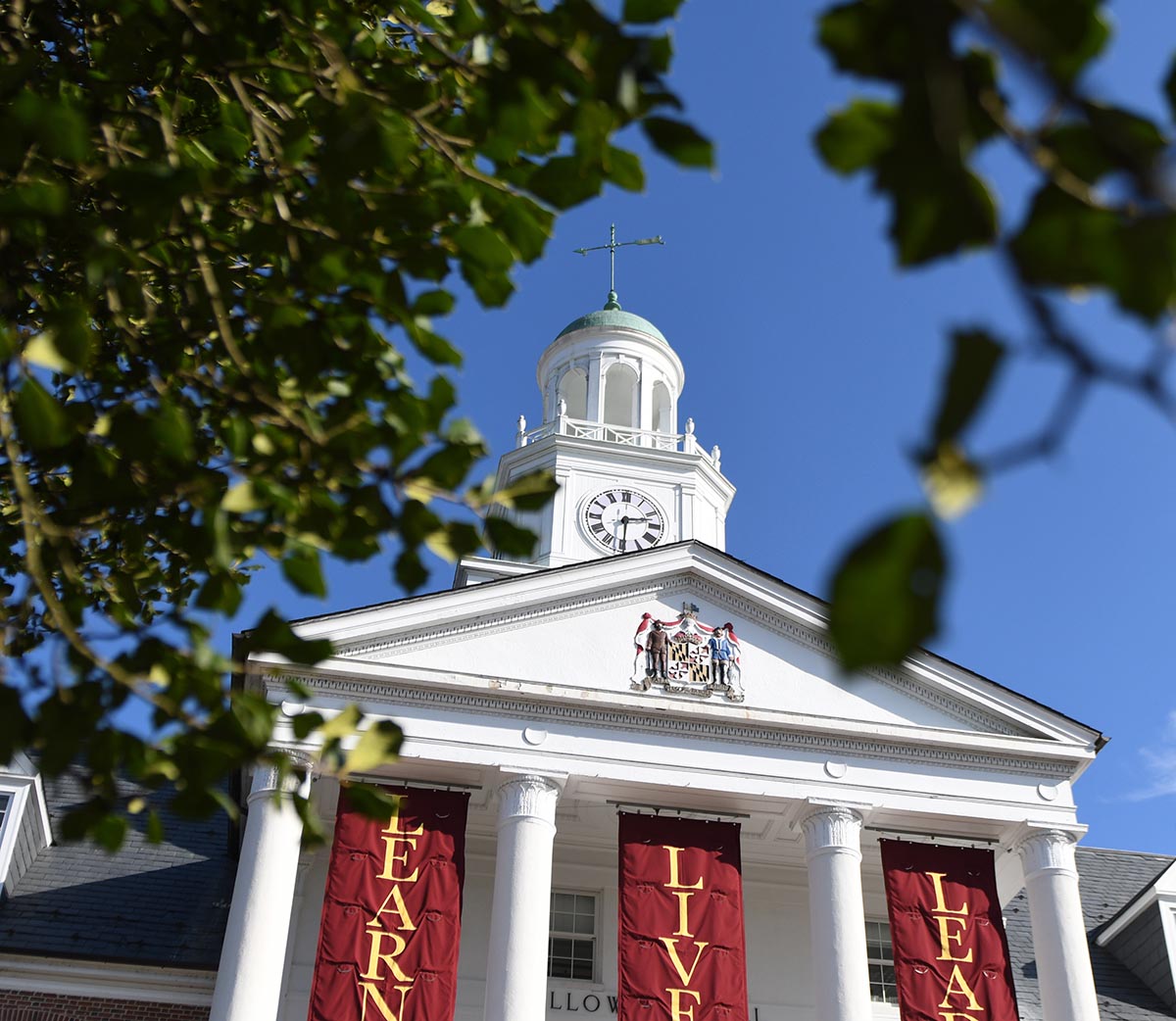 SALISBURY---Salisbury University is celebrating the following student and faculty successes:
Barry Selected for Women Veterans Day Event
Sabrina Barry, a fourth-year cadet in the SU ROTC program, recently represented the University at the second annual Women Veterans Day event hosted by the Maryland Women's Legislative Caucus at the Lowe House Office Building in Annapolis.
Barry, a senior elementary education major from East Granby, CT, serves as the battalion cadet commander for the Fightin' Blue Hen Battalion at the University of Delaware and is the program's top cadet. (SU's ROTC program is an auxiliary of the University of Delaware's program.)
Wright Studio Quartet Performs at Maryland State House
SU's Wright Studio Quartet, comprised of Dr. John Wesley Wright, associate professor of music, with senior music majors Jeremiah Copeland of Delmar, DE; Patrick Gover of Clarksville, MD; and Sara Miller of Salisbury, recently performed at the dedication of statues of Eastern Shore abolitionists Harriet Tubman and Frederick Douglass at the Maryland State House.
Adams Publishes Article on Early Silicon Valley Entrepreneurship
Dr. Stephen Adams, professor of management and marketing in SU's Franklin P. Perdue School of Business, recently published the article "From Orchards to Chips: Silicon Valley's Growing Entrepreneurial Ecosystem" in the international journal Entrepreneurship and Regional Development. In the article, Adams discusses how Silicon Valley's early start-ups relied on inherited resources, institutions and know-how.
An ecosystem of universities and San Francisco-based commercial banks and law firms fostered innovation in California's agriculture and extractive industry, and then (with federal government support) was repurposed in the 1940s for defense-based electronics and telecommunications, Adams said. After 1960, the ecosystem was transformed through the addition of venture capital and high-tech law firms for the consumer world of calculators, video games and personal computers.
Perdue Faculty Article Among Most Cited
An article co-authored by two professors of management and marketing in the Perdue School, has been named one of the journal Organizational Dynamics' most cited.
"Mondragon's Amorphous Network Structure: Making the Whole Truly Greater Than the Sum of Its Parts" was published in 2018 by Drs. Olivier Roche and Frank Shipper (emeritus) of the Management and Marketing Department, along with Drs. Frederick Freundlich of Mondragon University and Charles Manz of the University of Massachusetts Amherst. It is based on their study of the employee-owned management model used by Spain's Mondragon Corp.
For more information call 410-543-6030 or visit the SU website.