SU's Dining Services Donates Food Surplus To Local Shelter
Tuesday March 31, 2020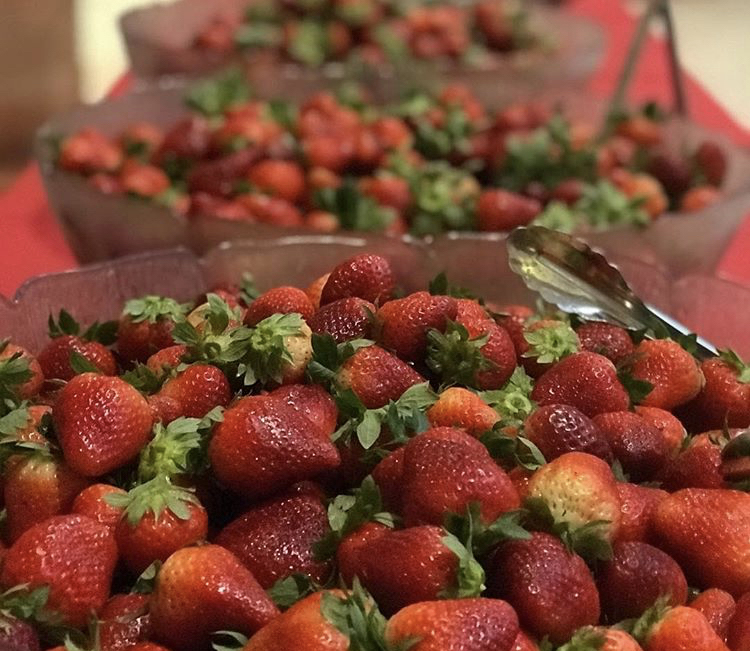 SALISBURY, MD---Salisbury University Dining Services (UDS) is helping those in need of food due to the novel coronavirus (COVID-19) by donating perishable items from its Commons dining hall.
With the move to online courses through the remainder of the spring semester, the Commons is closed for the same period. Food was in place to continue serving the campus community on a limited basis, and while much can be stored, perishable items would expire before they safely could be used.
UDS sent a truckload of fresh produce, dairy and dry goods to the Christian Shelter, Inc., in Salisbury. Many of these items will be used to feed food-insecure children who normally would get their meals from schools, which are closed at least until April 24 to help slow the virus' spread. Wicomico County Public Schools has reported nearly 60 percent of its students qualify for free or reduced-cost meals.
"What a blessing it was to receive word from SU that University Dining Services needed to reduce its food storage and wanted to give a large supply of food to us here at the Christian Shelter," said J. Anthony Dickerson, executive director of Christian Shelter. The abundance we received was clearly worth many thousands of dollars.
"We kept the bulk of the donation here at our homeless shelter, but were also able to share some of the food, particularly the items with a short shelf life, with other organizations, including the Diakonia Shelter in Ocean City, Visions of Mercy and several others. We are truly thankful for God's provisions to the homeless of our community through Salisbury University."
SU's contributions included yogurt, snack food, greens and salad vegetables, salad dressings, fruit, fresh vegetables, sandwich bread, eggs and approximately 30 gallons of milk—with a total estimated value of $3,500.
"I am glad we are able to put this food to good use during this time when so many are in need," said Owen Rosten, UDS director.
Others at SU also are doing their part to help community members affected by COVID-19 precautions. Dr. Dean Ravizza, professor of the secondary and physical education, charged his students with creating activity packets to encourage physical activity for local school-aged students while schools are closed. The activities are designed to be done with little or no equipment and can be done as an individual or with siblings or friends, keeping in mind the social distancing recommendations. Packets are being distributed at a community events offering meals to food-insecure families.
Through the SU-affiliated Eastern Shore Regional GIS (Geographic Information Systems) Cooperative, geography and geosciences faculty have used their data collection and mapping expertise to create a dashboard to track the number of Maryland COVID-19 cases by county, age and gender, providing easy-to-understand, at-a-glance information on the virus' impact on the state's population. Updated daily, the visualization tool is available at www.esrgc.org/coronavirus.
Are you or someone you know a member of the SU community who is helping in the battle against COVID-19? Send a message to Tim Brennan, assistant director of public relations, with details so we can share their story.
[RELATED LINKS]

SHARE