Larsen Joins Perdue School in New Office of Professional Development
Thursday April 2, 2020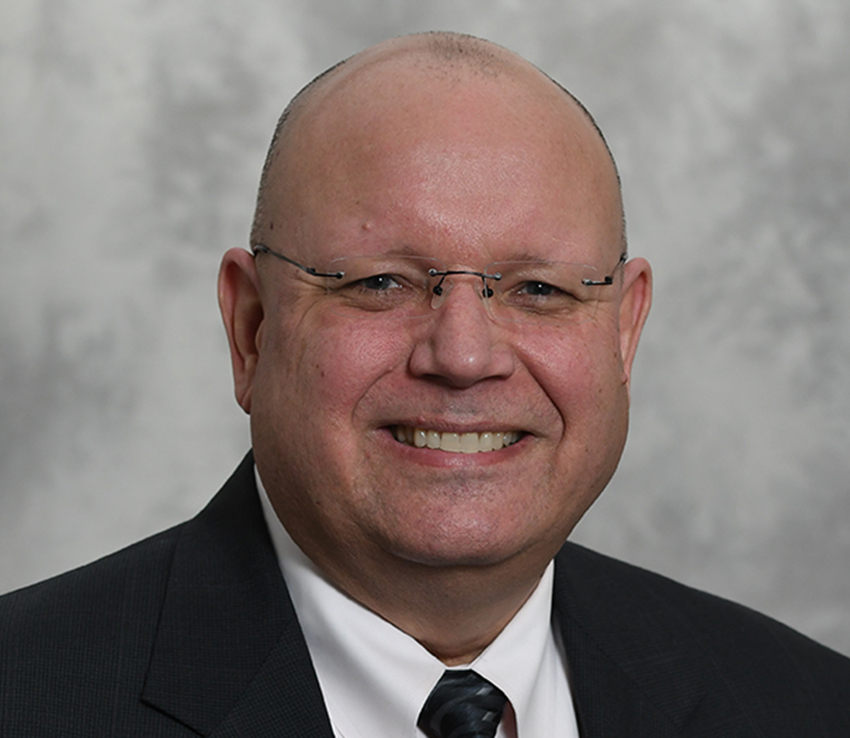 SALISBURY, MD---Erik Larsen has seen candidate presentations during search processes where the room is virtually empty or silent when the opportunity comes up for questions. When he arrived on campus and presented in Salisbury University's Perdue Hall, it was a different story.
Larsen, a finalist for the director position of the newly created Office of Professional Development and career coach position in SU's Franklin P. Perdue School of Business, faced a room of Perdue School faculty and staff. The audience was engaged and had plenty of questions at the end of the session.
"I think it's customary here at SU, but it's not standard practice everywhere – the room was packed. All of the department chairs were there and it was filled with faculty," said Larsen, who was the successful candidate and recently started in the new position. "That high level of interest and support made it clear how important this office is to the faculty members and to the future of the Perdue School."
Larsen has had the opportunity to get similar offices off the ground at other institutions, working most recently as the director of professional development at the University of Redlands in California, and as the director of student professional development at Rice University in Texas.
In previous positions, Larsen has expanded the reach of his office in career development beyond students to include alumni of the programs. Through this initiative, he realized how important it is to prepare students to be members of the workforce as if they already are.
"I envision us mirroring the best of talent and professional development found in corporations and other organizations, and threading that into curricular, co-curricular and experiential opportunities for students," Larsen said. "For organizations, employee retention and advancement is important. Having the right kind of professional development for employees and helping them all be successful is critical to being competitive in the marketplace.
The new office will play a key role in making graduates more attractive employees to organizations.
"We hope to provide a seamless bridge from the Perdue School to corporate and organizational professional development. This will give our students a deeper knowledge base and skill set, which will further differentiate them against other candidates."
"We are excited to add this level of development for our students throughout their time in the Perdue School," added Christy Weer, dean of the Perdue School. "Our educational foundation, along with experiential learning opportunities through the Applied Business Learning Experience program, have brought us to the next step, which is preparing students for the development they will receive at their organizations after graduation. Erik has developed these programs before, and we know ours will be of immense value to Perdue School students moving forward."
The new office will work in coordination with SU's successful Career Services Office, while Larsen will provide additional guidance to Perdue School students based on his expertise in the field. His career coaching includes business related self-assessment and planning, employment research, personal brand and self-marketing, interviewing, alumni referrals, and support for continuing professional education.
Larsen recommends that Perdue School students reach out to him early in their academic careers to begin using his office, as added time working together will enhance their employability at graduation.
For more information call 410-543-6030 or visit the SU website.
SHARE