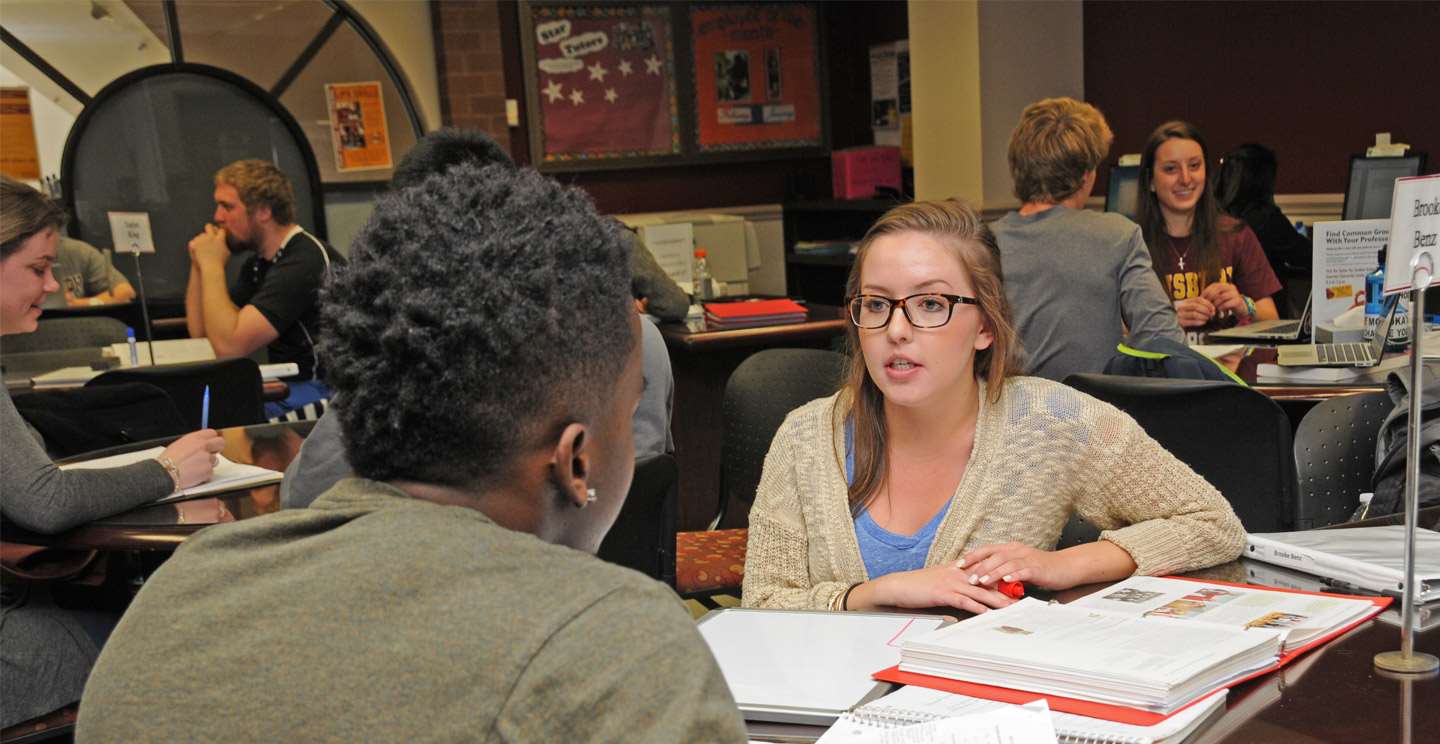 Graduate Studies in Education & Leadership
Our advanced programs for educators are designed for candidates seeking advanced preparation in the education professions, including P-12 and higher education. The curriculum includes fundamental, theoretical and practical experiences within multiple areas of study. A wide range of traditional, hybrid (blended), and online courses allow for flexibility without giving up the kind of personal attention Salisbury University students have come to expect.
Study with Us! Stay at Home!
Looking for an online experience with the same one-on-one attention you've come to expect? You can have that! Beginning in Fall 2023, all M.Ed. Program courses are offered as hybrid-remote courses. With remote-hybrid courses, some weeks during the semester you are working independently and other weeks you are meeting with your instructor and classmates online via Zoom.
With multiple M.Ed. programs we have a program that can help you make the tomorrow you imagine. Click on a button below to explore your possibilities!
Program directors and advisors are available to answer your questions via email, phone, or Zoom appointment.
Special tuition discounts for residents of Delaware and Accomack County through our  Good Neighbor Graduate Scholarship  make our graduate programs more accessible than ever.
Current Educators
Current P-12 educators can choose from a wide range of certificate, masters level
and doctoral programs.
Ed.D. Contemporary Curriculum Theory and Instruction: Literacy
Visit the Ed.D. Page
M.Ed. Curriculum and Instruction
Visit the M.Ed. Page
M.Ed. Reading Specialist  (advanced licensure)
Post Masters Certificate: Literacy Educator
Visit the Reading Specialist Page
M.Ed. Educational Leadership  (advanced licensure)
Visit the Ed Leadership Page
M.S. Mathematics Education
Visit the MSME Page
M.A. English TESOL
Post Baccalaureate Certificate in TESOL
M.A. English TESOL with Maryland Licensure  (initial licensure)
Loading...
Master of Arts in English
Career Changers
Two programs can lead to Maryland teacher licensure for candidates who already hold a bachelor's degree.
For professionals who hold a subject-area degree, the Master of Arts in Teaching (M.A.T.) program leads to teacher licensure in Maryland in agriculture, art, biology, business education, chemistry, earth science, English, French, history, mathematics, music (vocal and instrumental), physics, social studies, Spanish, or technology education.
For career changers interested in a career working with English Langauge Learners, the MA TESOL with Maryland Certification leads to P-12 licensure.
Master of Arts in Teaching
Visit the M.A.T. Page
M.A. English with TESOL Licensure
Visit the M.A. TESOL Page
Higher Ed Professionals
For emerging and established higher education professionals, our programs in higher education leadership provide a balance of theoretical and hands-on preparation to work in the exciting worlds of higher education. Both an M.Ed. degree and a post-baccalaureate certificate are available.
M.Ed. Curriculum & Instruction Higher Education Leadership
Post-Baccalaureate Certificate in Higher Education
Visit the Post-Secondary/Higher Education Page