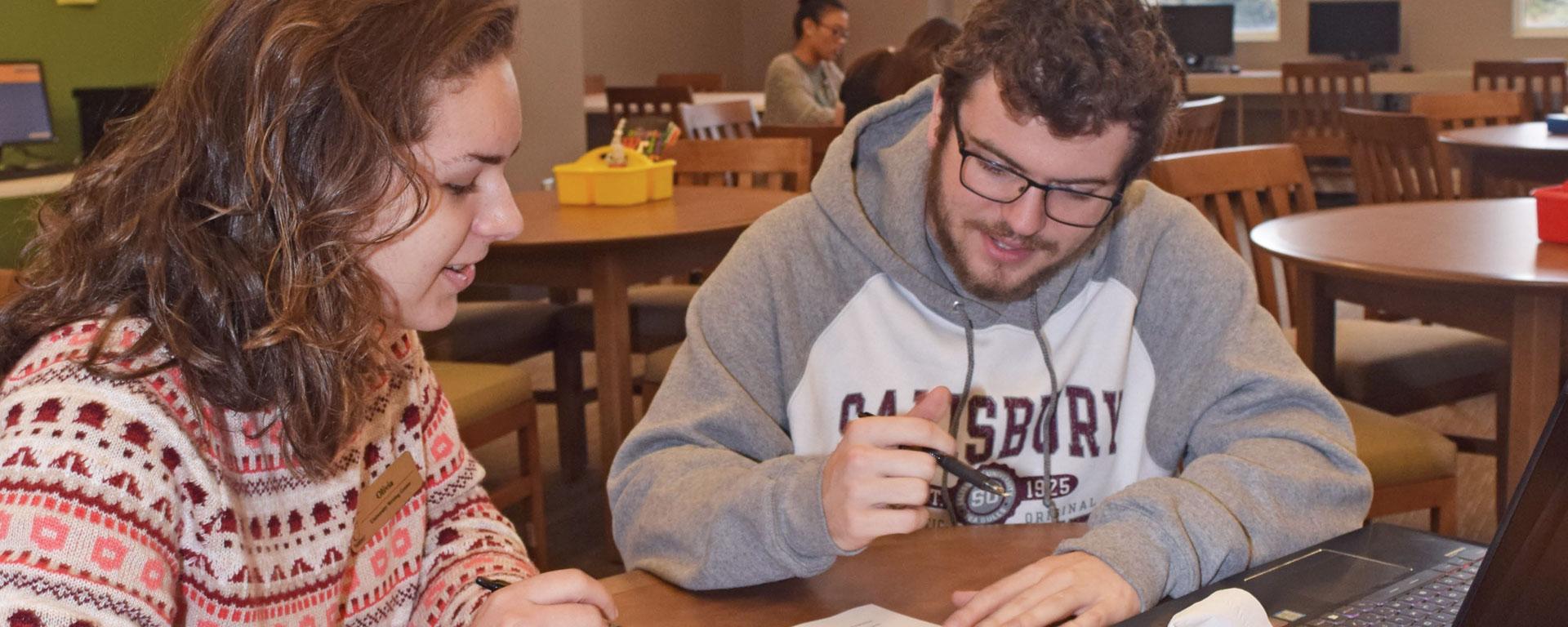 University Writing Center
At the University Writing Center, we offer a place where you can meet with trained peer consultants to work on your papers and projects at any stage of the writing process.
Fall 2023 Hours
Mondays: 10 a.m. to 8 p.m.
Tuesdays: 10 a.m. to 6 p.m. (in person), 6 p.m. to 8 p.m. (online only)
Wednesdays: 10 a.m. to 7 p.m.
Thursdays - Fridays: 10 a.m. to 3 p.m.
Saturdays: CLOSED
Sundays: 3 p.m. to 5 p.m.
---
Commitment to Inclusivity
At the UWC, we are committed to supporting all writers at any stage of the writing process in the way(s) that work best for you as a writer. To that end, we strive to work with you to accommodate your specific writing needs and learning styles. We recognize that writers on our campuses are comprised of, but not limited to: distance/hybrid students, student-athletes, military-connected students, transfer students, students who are writers and speakers of multiple languages, pregnant and parenting students, students who are working while attending school, commuter students, and students who work with other support services such as the Counseling Center, Disability Resource Center, and the Office of Institutional Equity. If any aspect of our online scheduling system, appointment structure, or physical location raises questions for you or presents barriers to your learning, please contact the Director, Dr. Melissa Bugdal by email at mebugdal@salisbury.edu, or by phone at (410) 677-3154 or TTY (410) 543-6083, so that we can better support your needs and create a plan tailored to you.
SU Cares
This SU Cares website is designed to be a centralized clearinghouse for some resources students may need to help them succeed at SU.