3D Technologies FLC Mini-Grant Call for Proposals
The Enhancing Courses with Emerging 3D Technologies Faculty Learning Community (FLC) invites you to submit your ideas for how 3D technologies, such as 3D printing or augmented / virtual reality, could improve one of your courses.
The committee will choose one or more ideas to make a reality during the spring 2022 semester by providing expertise as well as funding (up to $1,800). We will base our decision on how impactful the idea is for students, while also keeping in mind our budget and available equipment and expertise on campus.
A list of the 3D technologies available on campus is attached. The list includes 3D printing, 3D scanning, laser cutting, CNC machines, and virtual and augmented reality devices.
3D Technologies Available on Campus
If you have an idea on how our FLC can help you improve one of your courses, please contact Steven Binz or Chris Woodall by 8 a.m. Tuesday, January 18. We will decide by January 30 so we can start working on it as soon as the semester begins.
Last year, our FLC was able to assist three faculty members with their projects.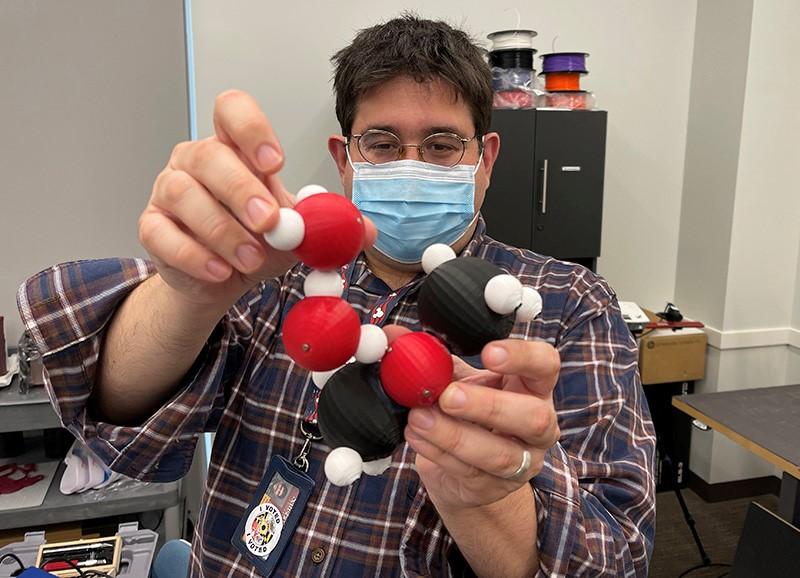 Josh Sokoloski (CHEM) used 3D printing to create custom models that simulated nuclear forces in an atom using magnets.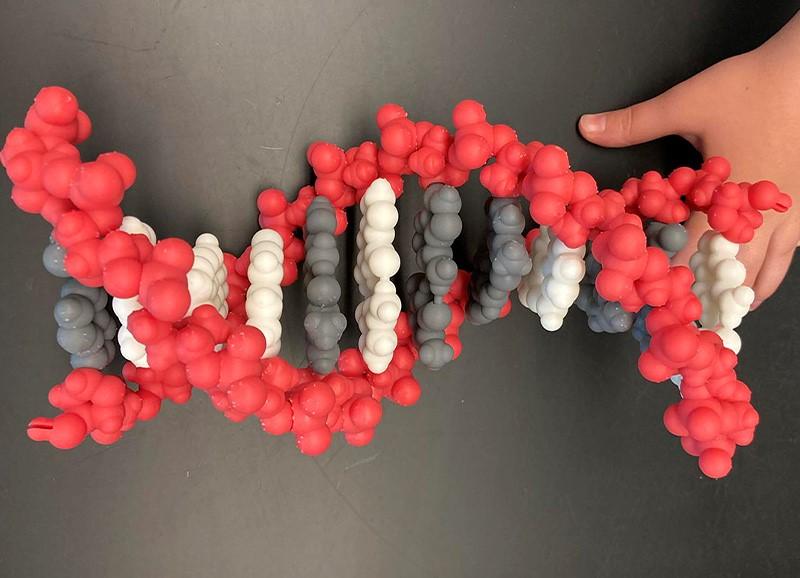 Kim Quillin (BIOL) used 3D printing to create a modular model of a DNA helix that can be assembled in parts by students in her introductory biology class, allowing them to get a physical sense of how a DNA molecule is assembled.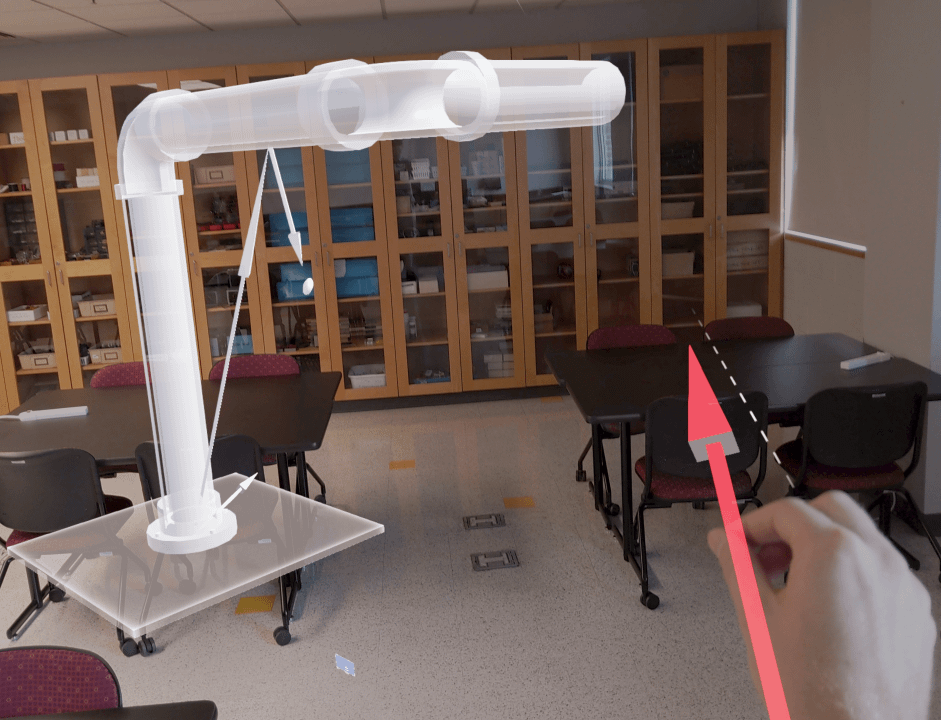 Mark Muller (PHYS) used augmented reality to create a program that allows students to apply virtual forces to a system of virtual PVC pipes by moving forces around with their hands. The program shows the students the moment arms and torques associated with the applied forces helping them develop a more intuitive understanding of an inherently three-dimensional concept.
If you have any questions about the mini-grant or would like to join the FLC please contact Steven Binz or Chris Woodall.
Thank you for your time and we hope to hear from you soon,
Enhancing Courses with 3D Technologies FLC