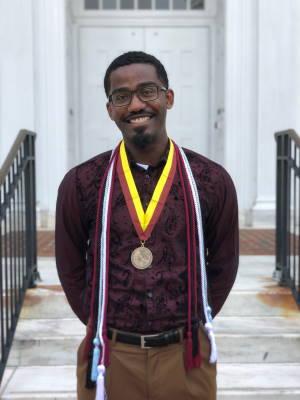 Cameron Kane, Class of 2021
"While at Salisbury, I engaged in independent research with mentorship from several members of the CS faculty. My research went after teaching myself how to meet a need from the Deaf and Hard of Hearing community in gaming, giving visual indicators to directional sound in videogames. Through this I learned Python, Machine Learning, and developed an interest in High-Performance computing. While I am continuing this research and working to make the application ready for the Deaf and Hard of Hearing community, this experience uniquely prepared me to work at NASA Goddard in an environment that was still remote and largely independent during my start in the Pandemic. My Honors thesis, which focused on paralleling my research in developing machine learning knowledge from a general Computer Science base, will even be used to help NASA Interns support our team this summer!"
---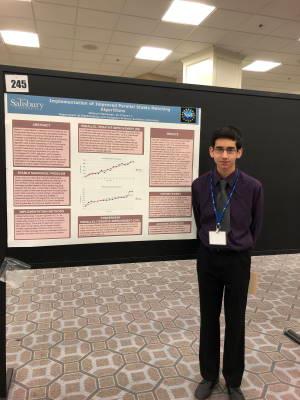 Michael Mandulak, Class of 2021, PhD student at Rensselaer Polytechnic Institute
"The Computer Science department at Salisbury University has provided me numerous opportunities to explore the field outside of a classroom setting over the past four years. As a student looking towards graduate studies and a career in research, experiences such as the National Science Foundation's Research Experience for Undergraduates (NSF REU), mentored research courses and research conference presentations have contributed to my strength and interest in specialized topics within computer science. Industry simulation courses such as Software Engineering and Directed Consulting, alongside the focus on undergraduate research, prepare students for a wide range of career possibilities while indulging personal interests. My time at Salisbury University was made not only educationally beneficial by the rigorous but rewarding course work, but also memorable by the dedicated faculty and the tight-knit community formed from the shared experiences of the students within the Computer Science department."
---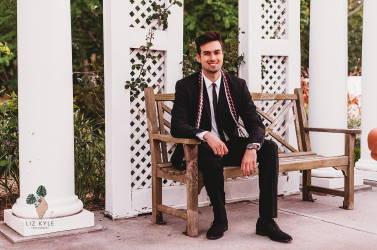 Ian Thomas, class of 2021 ans Ph.D. Candidate in CS at University of North Carolina at Chapel Hill
"The Computer Science program at Salisbury University offers a wide range of courses in advanced areas of computer science, as well as research opportunities for undergraduate students. I prepared for a future in academia and graduate studies by participating in several student research opportunities in addition to taking courses in high performance computing, theory of computation, and artificial intelligence. The curriculum offered by the Computer Science Department is extensive and can prepare students for either graduate studies, or employment in many different areas of computer science."
---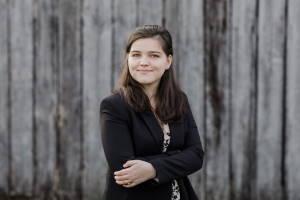 Stephanie Warman, Class of 2021
"I will be graduating with a dual degree in Applied Mathematics and Computer Science. The past four years have been better than I ever anticipated when I chose Salisbury University. All the professors at Salisbury truly care about their students. The classroom experience is something you would never get at a large school. Most computer science classes at Salisbury have about 20 students, and upper-level classes often have 10 or less students! This truly allows for discussion based, active learning where every student has a voice. From the very beginning I was pushed to learn not only in the classroom but outside of it. The amazing faculty encouraged me to get involved in research, to become a tutor, and to take classes that I had never even heard of. Many of my professors provided me with networking opportunities, internship offers and job connections! Aside from the academics, I was encouraged to be an active member of my community. Professors gave extra credit for community engagement and volunteer work. I was encouraged to attend non-academic things such as the National Folk Festival (which the city of Salisbury hosted) as well as more academic things such as competitions, hackathons, and conferences. I could go on and on about how amazing the Salisbury Computer Science department is, both the students and the professors but this is already getting a little long! I will sum it up with this: The Salisbury University Computer Science department is more than a classroom; it is a community and I know that when I graduate that community will continue to support me."
---
Steve English, Parent of Class 2021
"We're coming to the end of my son Brendan's college career. It's both a sad and glad moment. He enjoyed his years at SU, as did his parents, and he received an excellent education, as evidenced by the fact that his first-choice employer snapped him up 20 minutes after he emailed them his resume. And now... Brendan is on track to receive his Computer Science degree in May. … "
---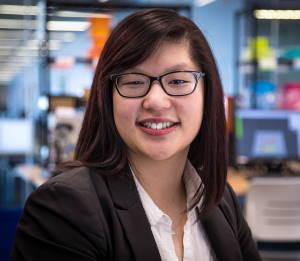 Lela Bones, Class of 2020, PhD Student, Cornell BME
"The Math and Computer Science Department at SU has changed my life for the better. Before coming to SU I had no idea what I wanted to do with my future. However, the faculty and staff in the Math and Computer Science Department helped nurture and mature my thirst for knowledge. I was able to be involved in numerous outreach, volunteer, and social activities both in and out of the SU community through our department. I am proud to say that because of the department at SU, I am now studying for my PhD in Biomedical Engineering at Cornell University. I combined my math and computer science bachelors degree to aid in data analysis and machine learning in the Lewis Lab at Cornell while investigating the biomechanics of bone."
---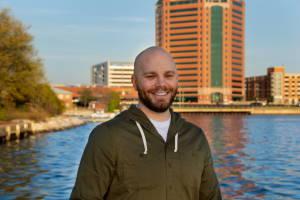 Nick Ayd, Class of 2019
"Directly after graduation in December 2019 I moved back to my hometown of Baltimore. In just over a month, I have received an opportunity in Columbia Maryland to work for In-Depth Engineering, a Department of Defense contractor, as a software engineer. I have been at this job for over a year now and it has given me the opportunity gain a security clearance, travel and work on large scale projects with a team of other engineers. I have already learned a lot in the time that I've been at In-Depth and have been able to apply many things that I learned during my time at SU to what I do on the job."
---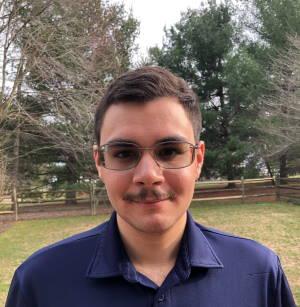 Omar Aboul-Enein, Class of 2018, Computer Science Student Trainee, Pathways Internship Program Manipulation and Mobility Systems Group Intelligent Systems Division National Institute of Standards and Technology (NIST)
"The Salisbury University Mathematics and Computer Science department fostered a collaborative, personal community of staff and students that set the foundations for my future federal research career and graduate education. The department's flexibility and engagement in working with outside institutions allowed me to participate in the Summer Undergraduate Research Fellowship (SURF) program at the National Institute of Standards and Technology (NIST). For a total of four summers in SURF, the concepts I learned from my classes allowed me to contribute towards research in mobile manipulator performance measurement and demo these contributions to industry professionals at standards committee meetings. Additionally, participating in the annual Salisbury University Undergraduate Research Conference (SUSRC) exposed me to work from other students and gave me practice at communicating scientific projects to audiences from diverse backgrounds. These experiences culminated in a senior-year departmental honors project in Petri net modeling and formal verification. Under the guidance of an SU professor, I gained my first experience in how to thoroughly review and document technical research, which would later allow me to publish the project in the ASME 2020 International Mechanical Engineering Congress and Exposition (IMECE 2020)."
---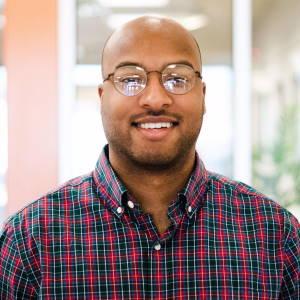 Chris Ricks, Class of 2017, Cloud Engineer – Senior Consultant at Booz Allen Hamilton
"Salisbury University's Computer Science program has certainly played a huge role in where I am today. The relationships I formed during my time in the program are some that can never be replaced. I highly recommend this program to anyone who is looking for a close-knit community and professors that care about your success. The fundamental skills and foundational knowledge I acquired have helped me succeed as an employee in corporate America."