Thursday, November 14, 2013
'Celebrate the Sounds' at SU's Winter Music Festival November 24-December 7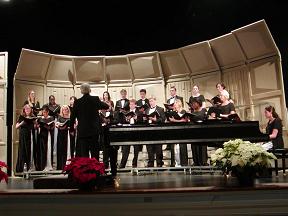 SALISBURY, MD---From madrigal harmonies to opera favorites; from holiday classics to popular American jazz, Salisbury University presents its annual Winter Music Festival, "Celebrate the Sounds," November 24-December 7.
The Madrigal Choir, directed by Dr. William Folger, inaugurates the series 4:30 p.m. Sunday, November 24, in Holloway Hall Auditorium. Traditional songs like "Deck the Halls" blend with contemporary music such as "A Taste of Your Water" by Jerry Tabor of SU's Department of Music. Other works include Thomas Weelkes' "Welcome, Sweet Pleasure" and Peter Eldridge's "Come Home."
The series continues with the Salisbury Pops'
annual Holiday Concert 7:30 p.m. Tuesday, December 3, in Holloway Hall Auditorium. Directed by Lee Knier, the evening includes Christmas classics such as "O Christmas Tree," "Joy to the World" and Leroy Anderson's "Sleigh Ride." Guitarist Danielle Cumming of SU's Department of Music collaborates with student singers on "Silent Night," while guest conductors Glenn Luedtke and Stephanie Durham lead the band on "Russian Christmas Music" and John Lennon and Yoko Ono's "Happy Xmas (War Is Over)," respectively. The show also features visits from Santa Claus and the Grinch. Donations are accepted at the concert for the Salvation Army's annual Kettle Campaign.
The mood shifts from holiday festivities to the feel of an intimate jazz club when the SU Jazz Ensemble, directed by Tabor, takes the stage at 7:30 p.m. Thursday, December 5, in Holloway Hall Auditorium. Two combos perform works including Roy Hargrove's "All Over Again," Jim Rotondi's "Too Soon to Tell," David Hazeltine's "Pearls," Bobby Watson's "Heckle and Jeckle" and J.J. Johnson's, "Overdrive," among others. The concert focuses on compositions by well-known performers from the hard bop era to the present.
Admission to these three performances is free, and the public is invited.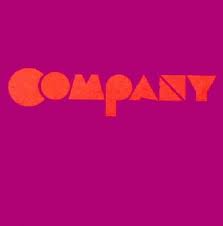 Stephen Sondheim's musical comedy Company, which garnered a record 14 Tony Award nominations continues the festival Thursday-Sunday, December 5-8.

SU's Musical Theatre Workshop brings the show to the Black Box Theatre of Fulton Hall. Curtain is 8 p.m., 2 p.m. Sunday. Directed by Dr. Darrell Mullins of the Communication Arts Department, with musical direction by Folger and accompaniment by pianist Susan Zimmer, the musical takes a look at the idea of marriage through the eyes of 35-year-old New York bachelor Robert. Admission is $15; $12 for seniors 62-plus, non-SU students and SU alumni. Tickets are available online at www.ShowTix4U.com (click on "Salisbury University").

SU students, faculty and staff receive one ticket free for Thursday's performance only, with advance reservation. Students should reserve their tickets for the Thursday performance by contacting Mullins at dgmullins@salisbury.edu. SU student tickets for performances Friday-Sunday are $5 each.

The Salisbury Symphony Orchestra's annual Holiday Concert, "Arias and Orchestral Selections from Famous Operas," with guest soprano Melissa Harvey, is 7:30 p.m. Saturday, December 7, in Holloway Hall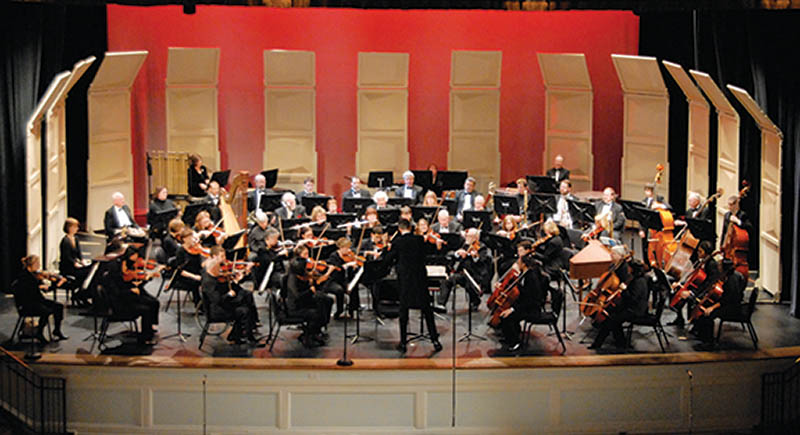 Auditorium. Harvey has performed with the New York City Opera, Gotham Chamber Opera and Opera Company of Philadelphia, among others. Holiday favorites include Rimsky-Korsakov's "Christmas Eve." Other featured works include Leonard Bernstein's "Glitter and Be Gay" from Candide, and Mozart's overture and aria from The Seraglio and aria from The Magic Flute. Dr. Jeffrey Schoyen conducts.

Admission is $20, $15 for seniors, $5 for children ages 18 and under and non-SU students with ID. To purchase tickets, visit the Information Desk of the Guerrieri University Center or the SSO website at www.SalisburySymphonyOrchestra.org.

Free parking shuttles from the Guerrieri University Center lot off Dogwood Drive are available for the Salisbury Pops, Jazz Ensemble and SSO concerts from 6:30-7:30 p.m., returning following the concerts.

For more information about the festival call 410-543-6385 or visit the SU website at www.salisbury.edu.