Four from SU Selected for Maryland Public Service Scholars Program
Tuesday May 30, 2023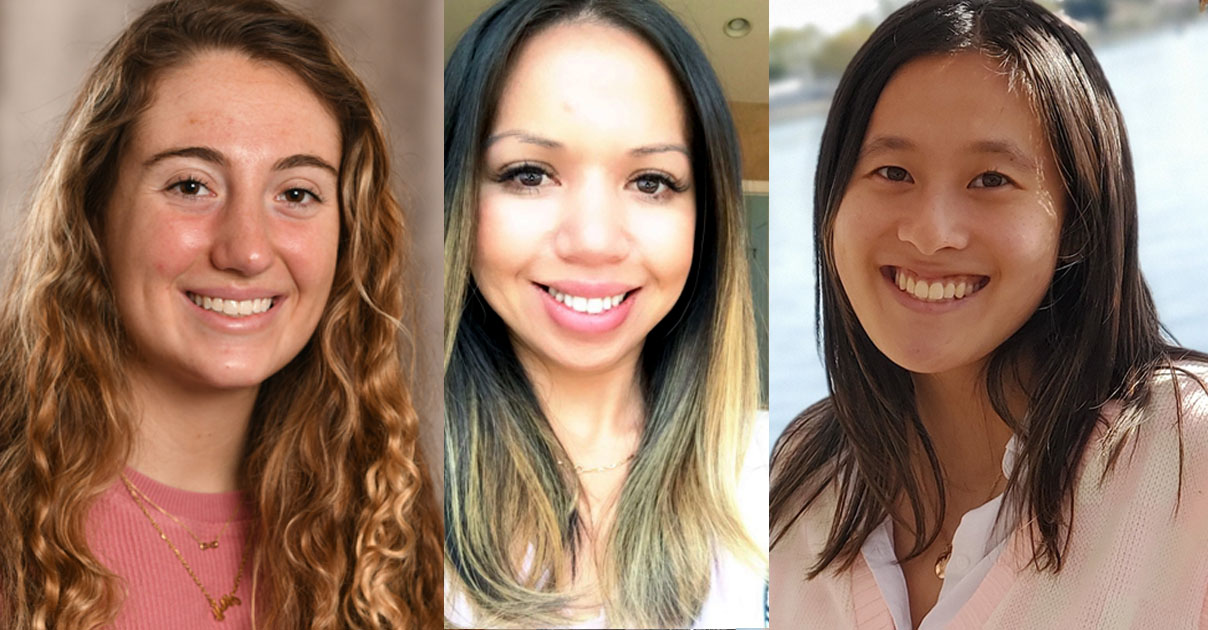 SALISBURY, MD---As a senator and executive board member with Salisbury University's Student Government Association, student ambassador in the Glenda Chatham and Robert G. Clarke Honors College and Presidential Citizen Scholar through SU's Center for Public Affairs and Civic Engagement (PACE), Lian Peach has been at the forefront of student leadership on campus.
This summer, the political science major from York, PA, will build on that experience and learn about leadership at the state level as an intern in the office of Maryland Lt. Governor Aruna Miller.
She was one of four SU students selected for placements at state agencies through the Maryland Public Service Scholars Program, facilitated by the University of Maryland, Baltimore County's Shriver Center. The initiative provides paid summer fellowships and internships for students attending Maryland colleges and universities while allowing them to gain experience and exposure to non-profit organizations and government agencies.
"I am so honored to be selected as a Maryland Public Service Scholar for the Governor's Summer Internship Program," said Peach. "I'm excited to continue to develop my policy research and leadership skills and network with state leaders in the Maryland Lieutenant Governor's Office this summer."
"The benefit of an SU education doesn't end with our award-winning faculty and state-of-the-art learning facilities," said SU President Carolyn Ringer Lepre. "Through partnerships like these, our students have the opportunity to learn from some of our state's highest-ranking leaders while receiving hands-on experience in fields that matter to the people of Maryland."
As part of the program, SU social work major Cherry Masarat and political science major Anna Miller, both of Fulton, MD, will work with the Maryland Department of Transportation this summer.
"My goal is to obtain a career within the state or federal government, ideally involving public service policies, and implementing and creating change," said Masarat, who has also completed an internship with the Washington Center and is set to complete her field placement at Howard County (MD) Health Department." This is a starting point from which I can grow. In terms of diversity, equity and inclusion, every organization — including the Maryland Department of Transportation — is connected to social work. We are here to serve the public."
"It's really a great way for college students to get their foot in the door and learn how state government operates," said Miller, whose SU leadership experience includes serving on executive boards for the Girls on Top of the World service organization, and Student Alumni Society, as well as additional campus positions and memberships. "You're learning how to function in a real-world job."
Communication and conflict analysis and dispute resolution major Ashlynn Burrows of Edgewater, MD, will spend her fellowship with the Chesapeake Conservancy, an Annapolis-based non-profit working to protect, restore and enhance public access to the Chesapeake Bay and surrounding areas.
"Having grown up on the Chesapeake Bay, I am eager to support an organization focused on the environmental preservation of the bay," she said. "I also am hopeful to gain an understanding of the fundamental workings of a non-profit organization and how these types of organizations balance group interests and priorities."
"These four students exemplify the best of SU," said Clare Tauriello, interim director of SU's Career Services Office, which worked to promote the initiative and prepare students for the program. "We are so happy for their success."
Learn more about SU and opportunities to Make Tomorrow Yours at the SU website.