SU Counseling Center Celebrates 50th Anniversary
Wednesday July 27, 2022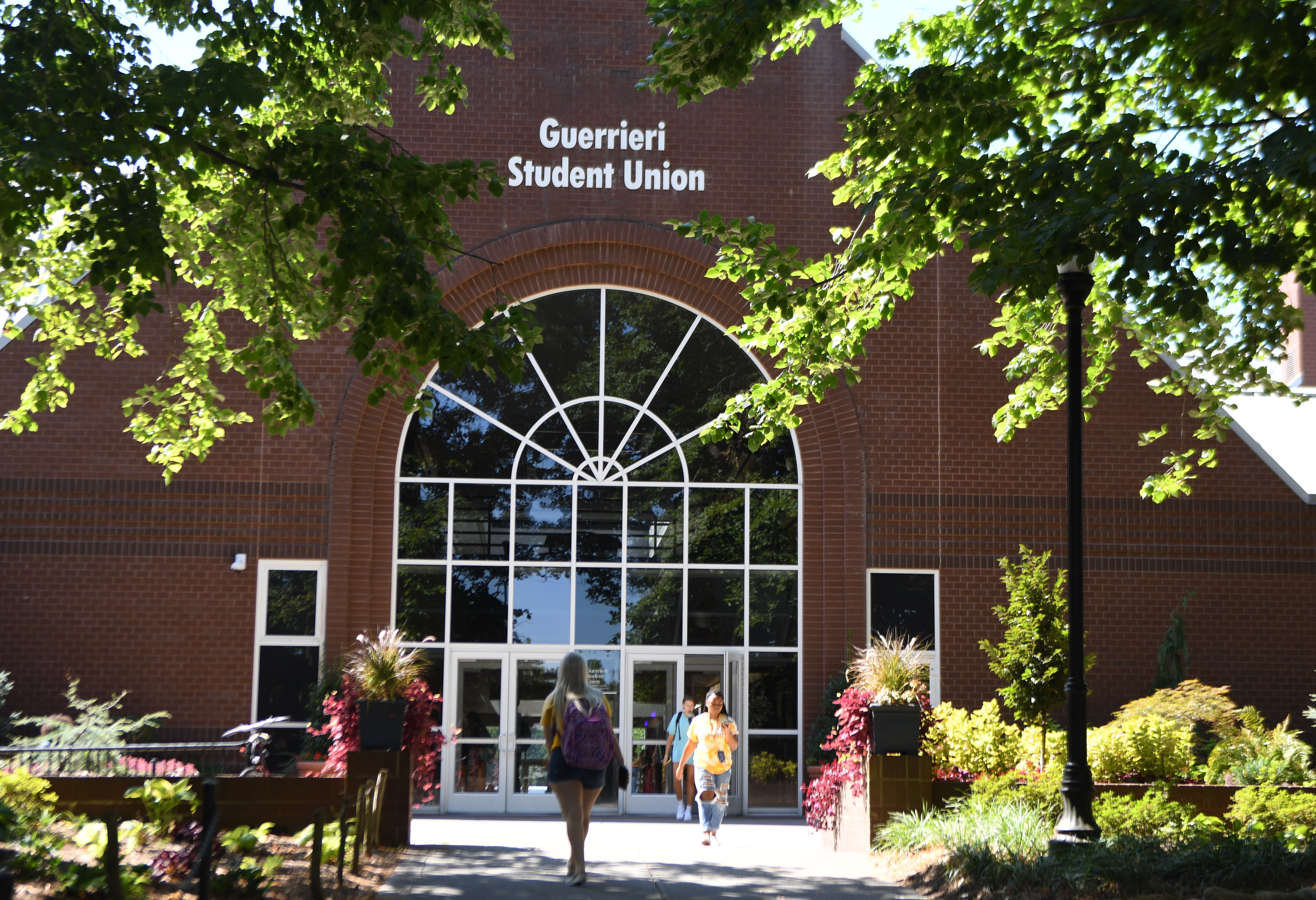 SALISBURY, MD---In an era of women's and LGBTQIA+ rights movements, the Watergate scandal, the energy crisis and the ongoing Vietnam War, there was no better time for Salisbury University to open a counseling center than fall 1972.
Fifty years later, the SU Counseling Center continues providing and improving services for the mental health support of a post-9/11 generation navigating new yet familiar battles for marginalized groups and human rights amidst a global pandemic.
"Celebrating 50 years of counseling services is a testament to SU's dedication to the growing and ever-changing needs of college students," said Dr. Dane Foust, SU vice president of student affairs. "The center's staff has kept the well-being of our students at the forefront of their mission. They continue to provide students allies and resources as they navigate life changes and achieve their goal of obtaining a degree."
When then-faculty member Dr. Robert McBrien was tasked with opening the center as its founding director, he had to not only establish a foundation of services, but provide them as the sole counselor.
"The administration knew we needed to provide counseling services, but we had to figure out what those services would be and how I should start something from scratch all alone," said McBrien, whose experience included education of all ages, as well as counseling and academic programming.
Fast forward to today: Laurie Scherer, the center's director, is amazed and proud of the quality of care provided to students.
"When I came to SU, I was so impressed with the center's staff and their level of experience," said Scherer, who was named director in January 2022. "I have never seen a college counseling center comprised of such dedicated, caring and skillful staff that go above and beyond for their students."
At a time when stigmas surrounded psychology and counseling, McBrien had to get creative to provide outlets for students needing support who wouldn't initially seek one-on-one help.
"Group activities and workshops were key," said McBrien, who served as the center's director for 26 years. "This way the services were manageable for one person yet also tackling topics that were pertinent to large groups of students. Topics included stress management techniques, life balance and schedule prioritization for freshmen who were away from home for the first time, and a study and skills group, which has now grown to SU's Center for Student Achievement."
While workshops and programming catered to groups such as residence halls, athletic teams, student organizations and academic departments helped with group care, outreach and prevention, the center also provided traditional individualized help.
"The workshops could get students through the door who did not know the services were available and could eventually turn into one-on-one sessions if needed," said McBrien. "This was in addition to the students who were carrying over diagnosis from their home physicians and knew they needed a version of that care while at school. My goal was always to tell students, 'you are coming in with this diagnosis but I'm here to help you with your second hurdle, which is dealing with the stress of your health and being at school at the same time.' We would work to lay down a blueprint for them to manage their life on campus to ultimately succeed in their goals and obtain their degree."
While the need for counseling has always been present, the needs of students and services provided have changed over the years.
Now counselors are available year-round to students for appointments and walk-in visits for those who wish to speak to a counselor in person for various types of appointments. The center also provides group counseling, crisis intervention, and community referrals through local partnerships. TimelyCare, a free online telehealth provider, is available 24/7 to students who wish to speak with a counselor in a virtual setting or after regular business hours.
The Employee Assistance Program similarly assists faculty and staff who are looking to access mental health resources through the University. National resources are also available: Students or employees in crisis may dial 988 to speak to someone immediately. The center hosts topic-specific events for the campus and greater communities throughout the year, such as the end-sexual-violence event "Take Back the Night" and the awareness-raising and suicide-prevention "Out of the Darkness Walk" fundraiser.
With a campus population more than triple the size of 1972 and far less of a stigma thanks to a generation prioritizing mental health more than ever before, the need for creativity remains.
"We always want to meet students where they are and provide support that's right for them," said Scherer. "The COVID-19 pandemic allowed us to see that telehealth is possible, and with SU's partnership with TimelyCare, students who are more comfortable trying out a therapy session from the comfort of their room get to take that first step, while others want that in-person connection with someone on their campus who knows SU as well as they do. They can explore our options and find the best solution for their needs."
As universities move toward a more normal campus atmosphere following the first two years of the pandemic, there's an opportunity for current and prospective students who once were isolated due to online learning or had fewer opportunities for extracurriculars to have a more normal and enriching experience being connected to their peers.
"We are heading into what I believe will be a very positive year for students, with more in-person events, potentially the most normal campus experience in several years," said Scherer. "I'd encourage students to embrace new experiences and make friends even if it's hard at first. Go to welcome meetings for organizations. Speak to your classmates and people you meet out across campus, because the more you put yourself out there, the greater potential for you to find a community that's the best fit for you, which, in turn will make your time in college more fulfilling."
While it's uncertain what the next 50 years will bring in terms of mental health and counseling, McBrien and Scherer agree: Prevention is paramount, and the need for in-person counselors is here to stay.
"Students entering college and away from home for the first time have to recognize the adjustment may be bigger than they expect," said Scherer. "Yes, it's about balancing multiple classes and academic requirements, but also prioritizing their physical health with sleep, diet and exercise, as well as safe but enjoyable social life."
"There are always going to be bad things happening personally and in the world," said McBrien. "Having tactics to protect yourself, such as no evening news before bed, or today no social media before bed, getting enough sleep, knowing how to calm yourself and regulate your emotions is the first line of defense. Then you will be the first to know if something is wrong because you'll spot the changes in yourself before anyone else and you'll know it's time for more help."
"Although technological advances will continue, nothing will fully replace a person on campus who knows the community and environment, and can be here to listen and support you whenever you need," said Scherer. "When a student finds themselves needing that resource the Counseling Center will be here to help."
For more information about the center and its services visit www.salisbury.edu/administration/student-affairs/counseling-center.
Learn more about how SU students and faculty are exploring opportunities for greatness and making tomorrow theirs at www.salisbury.edu.

SHARE