SU's Bernor Named to 2022 ALL IN Student Voting Honor Roll
Wednesday June 29, 2022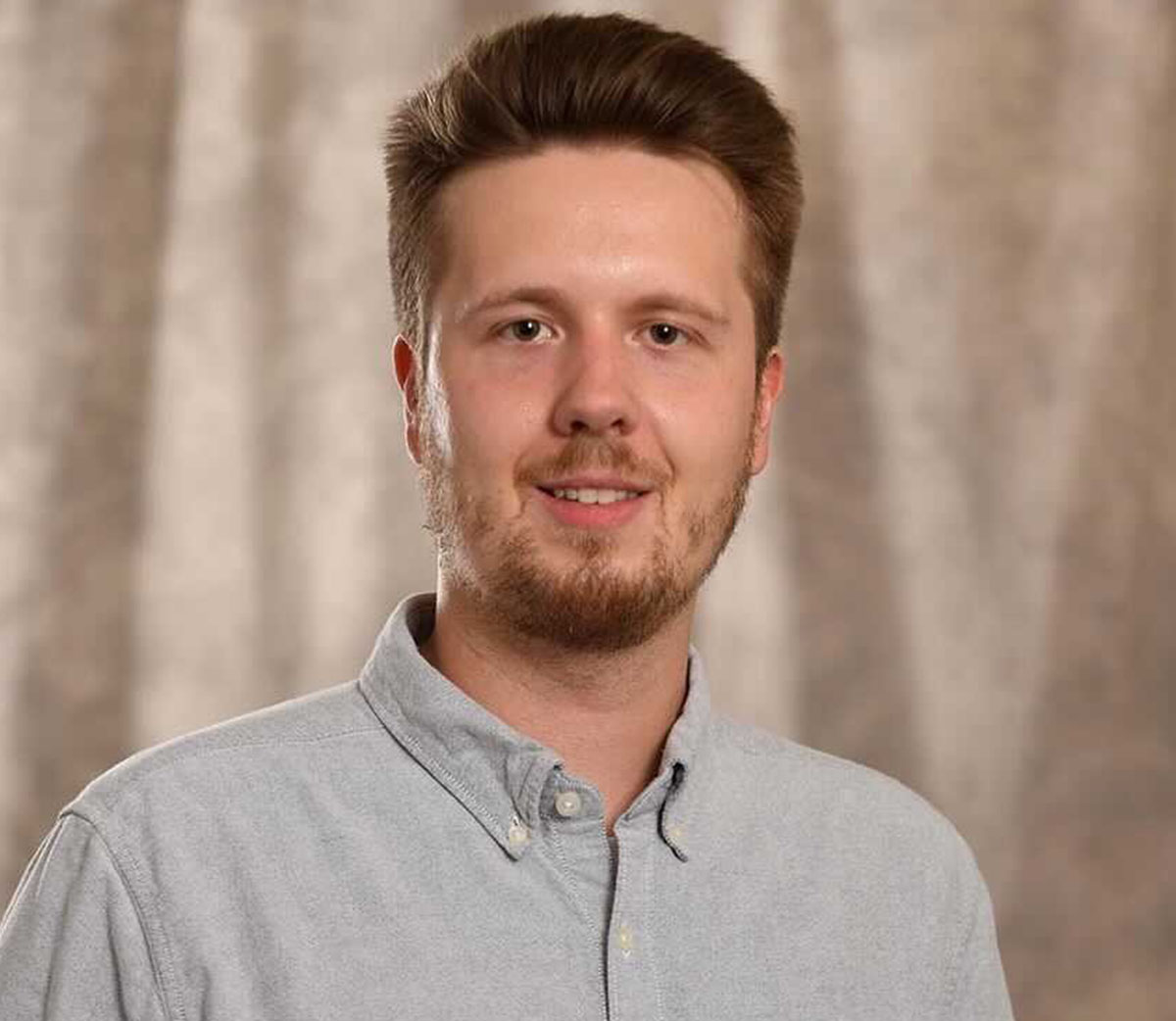 SALISBURY, MD---Salisbury University graduate student Matthew Bernor has spent much of his time at SU connected to the Institute of Public Affairs and Civic Engagement (PACE), and while a recent honor is focused on his commitment for just this year, his being named to the 2022 ALL IN Student Voting Honor Roll puts an incredible cap on his time at SU.
Bernor, from Chevy Chase, MD, graduates this semester with his M.A. in Conflict Analysis and Dispute Resolution and is one of only 82 students nationwide to be selected for the accolade.
"It's an incredible honor," said Bernor, who was nominated by Dr. Alexander Pope, director of PACE. "Dr. Pope hadn't told me about it; he just recommended me. It definitely validates all of the efforts I've been going through. It's been a huge project this year."
The Student Voting Honor Roll is part of ALL IN's mission to encourage students to advance voting efforts on college and university campuses across the country. This year's nominees span 29 states.
As an undergraduate, pursuing his degrees in political science and international relations, Bernor conducted a number of research projects that brought him to find PACE, and was able to earn a role as a graduate assistant with the organization during the 2021-22 academic year.
Heading into the 2022 midterm primary and general elections, PACE's goal was to increase student voting participation on campus, and Bernor was tasked with leading the effort. During the fall, he ran 6 SU voter registration drives. In addition, by expanding his network to include six voting ambassadors from SU's schools and student organizations, he completed another 16 drives in the spring.
Bernor trained the ambassadors on how to run the drives and how to get students to come to the registration tables to learn about PACE's initiative and what the ambassadors were doing. While free T-shirts can be a draw for college students, Bernor determined that engaging in a conversation was the key to getting students interested and realizing their opinions mattered. He and the ambassadors asked critical, thought-provoking questions, emphasizing the importance of voting regardless of their political party affiliation.
"Voting is much more important than partisan beliefs," said Bernor. "It's really about getting the students' voices heard. Students across the United States are only voting at about 50%, which means that their voices are not being heard. Really, this initiative is not about trying to sway anyone's political ideology. It's about getting students' issues to the politicians, and the best way to do that is to register to vote."
SU currently holds a silver rating from ALL-IN, meaning 60-80% of its students participated in recent elections. Bernor hopes the efforts of PACE and the voting ambassadors helps push that number above 80% and into the gold category during the next election.
After graduation, Bernor plans to pursue a career with a foreign policy policy think tank in Washington, D.C., or with the United Nations, putting his master's specialization in international climate policy and conflicts in the European Union to good use.
He hopes his work with policy efforts through PACE and the ALL IN program make him a stronger candidate. He also credits his efforts this year with increasing his interpersonal communications skills, which will be vital in a policy position.
For more information about ALL IN or the Student Voting Honor Roll, visit the ALL IN website.
Learn more about how SU students and faculty are exploring opportunities for greatness and making tomorrow theirs at the SU website.
SHARE