Maryland First Lady Yumi Hogan Attends SU Art Exhibit Presentation
Friday March 4, 2022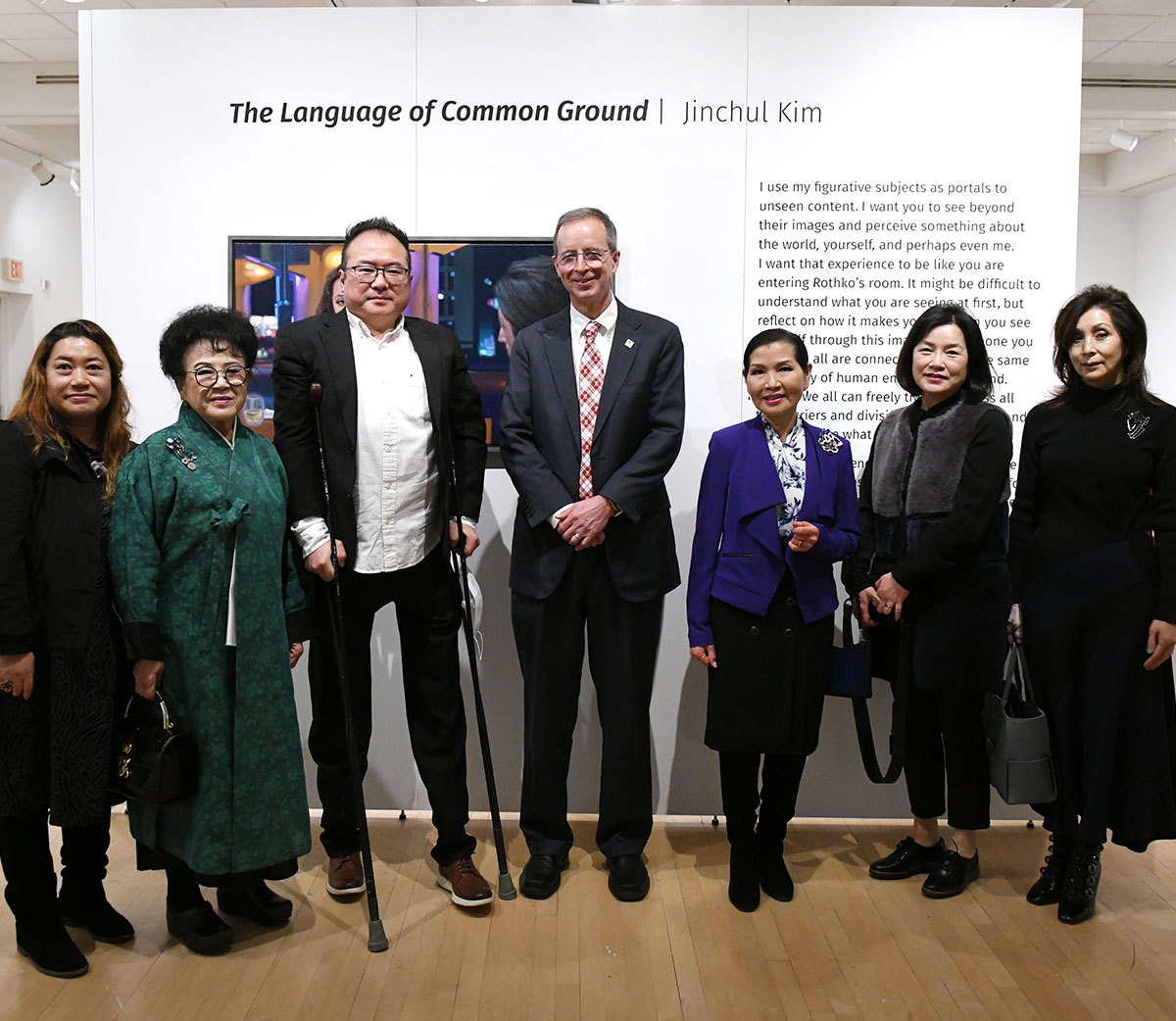 SALISBURY, MD---Maryland First Lady Yumi Hogan was a special guest in attendance at a recent artist talk by Jinchul Kim, Salisbury University professor of art, at the University Gallery of Fulton Hall.
Last summer, the Foundation for the Preservation of Government House of Maryland, Inc., selected Kim to paint Hogan's official portrait, which will become part of the state's art collection.
Kim's talk was in connection with his exhibit "The Language of Common Ground," on display at the gallery through Friday, April 1. Paintings in the exhibit explore the phenomenology of language, specifically the common ground individuals are able to find despite differences in dialects. Admission is free and the public is invited.
For more information call 410-548-2547 or visit the SU Art Galleries website.
SHARE