SU's Chemistry Department Earns ACS Recertification
Friday March 4, 2022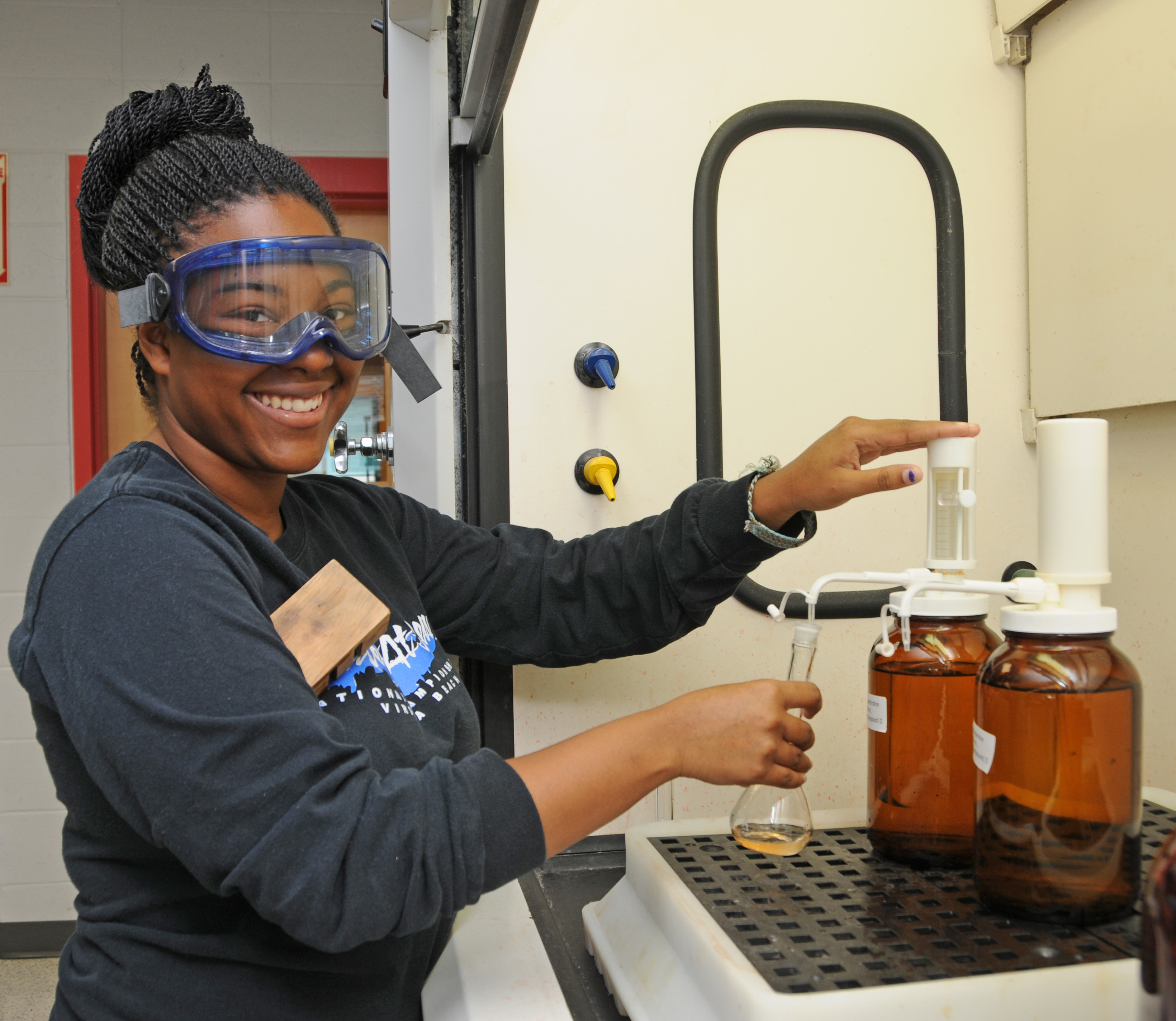 SALISBURY, MD---Salisbury University's Chemistry Department in the Richard A. Henson School of Science and Technology recently earned recertification from the American Chemical Society (ACS).
The reviewers of the six-year periodic report, effective through 2027, described SU as having a "strong chemistry program that meets all current ACS guidelines for professional training."
"The recertification of our chemistry curriculum is another example of the high quality of education SU provides our students," said Dr. Stephen Habay, chair of SU's Chemistry Department. "I am pleased that we once again have upheld ACS's standards while continuously improving our resources and introducing innovative technology."
The ACS also highlighted strengths of the department, including a new endowment to support research and travel, a recently replaced Nuclear Magnetic Resonance (NMR) spectrometer and a modernized advanced experimental laboratory.
In 2021, SU President Charles Wight and his wife, Victoria Rasmussen, established a $40,000 Dorothy Ruxton Chemistry Student Research Fund in memory of his mother. The fund will provide travel grants and professional development resources to allow SU chemistry students to present their research at conferences and network with established scientists in the field.
In 2018, Drs. Seth Friese and Jose Juncosa received a $265,196 National Science Foundation (NSF) grant to upgrade the University's 400 MHz NMR spectrometer and add an accompanying sample changer.
Enhancements made to SU's CHEM 441 Advanced Experimental Chemistry course include new instrumentation with the addition of a Sherwood Scientific Evans Magnetic Susceptibility Balance, Schlenk line and associated glassware, vacuum pump, Gamry potentiostat, and prototyping electronics equipment. With these upgrades and an increase in the number of faculty teaching the course, students can perform more than five new experiments and are benefiting from more expertise across the chemistry disciplines.
SU's program also was lauded for incorporating Writing Across the Curriculum, with all courses having a writing component, especially research papers in several upper-division courses.
Learn more about how SU students and faculty are exploring opportunities for greatness and making tomorrow theirs at www.salisbury.edu.

SHARE