SU Announces Pre-Physician Assistant Tracks in Respiratory Therapy and Medical Laboratory Science
Friday March 11, 2022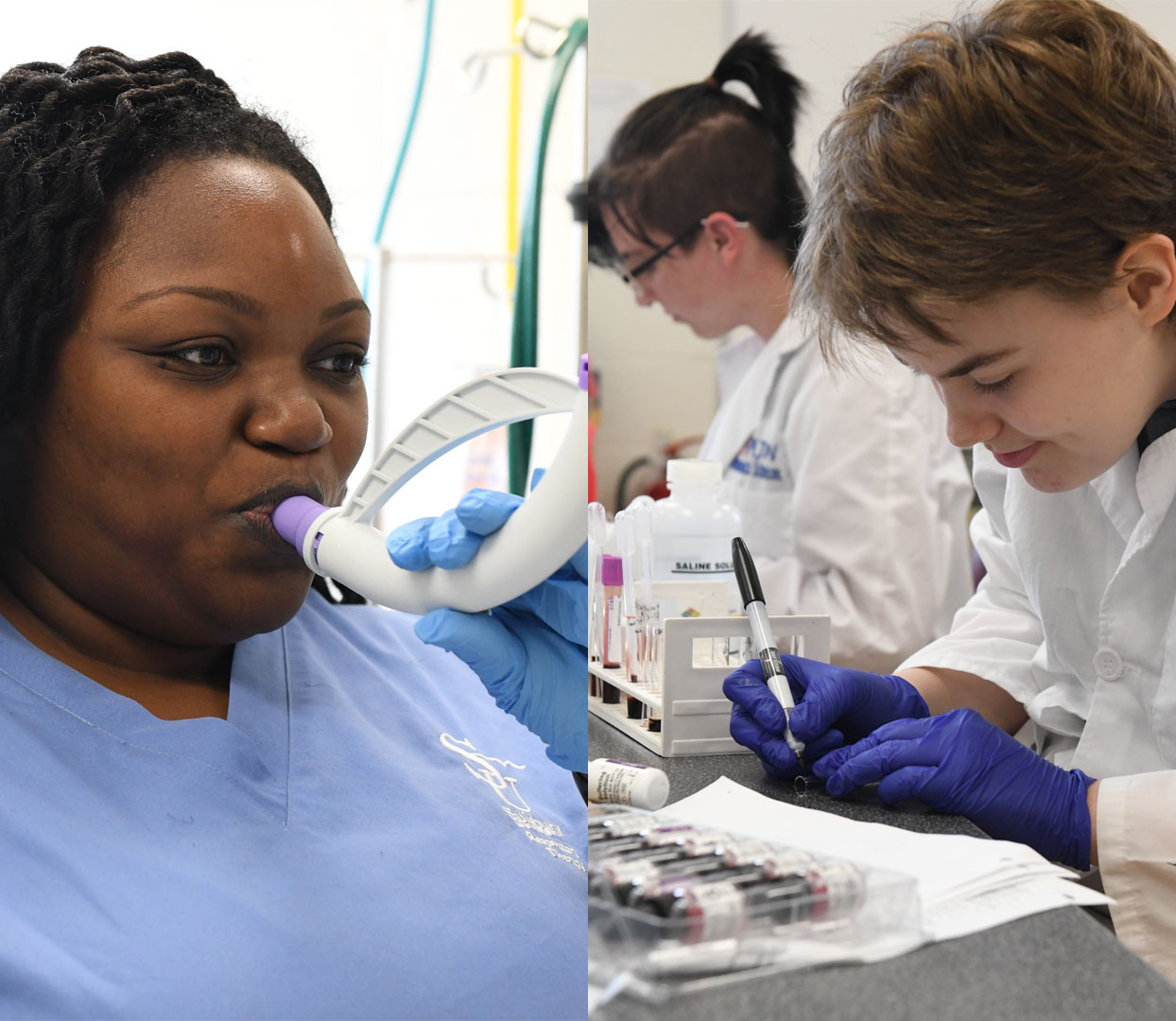 SALISBURY, MD---Salisbury University students interested in careers as physician assistants can now streamline that process and better develop the necessary skills for acceptance in graduate programs thanks to the addition of two pre-physician assistant tracks in the medical laboratory science and respiratory therapy majors.
Students with graduate physician assistant (PA) programs in mind often choose medical laboratory science and respiratory therapy majors due to the extensive clinical experience and aptitude for science and health that both provide.
Graduate PA programs typically require students to have significant previous health care experience, ranging from hundreds of clinical hours to thousands. To meet these requirements, students may choose the medical laboratory science major because clinical hours are built into the program, so they can begin accruing these hours as undergraduates with no extra expense or effort. Estimates have been published that at least 70% of medical decisions are leveraged by laboratory results, so a deep understanding clinical laboratory processes and results is a crucial need for any PA. The track provides formal advising, a faculty advisor who is a practicing PA, and the courses and skills needed to be successful applicants to PA programs.
The respiratory therapy profession is another strong source of graduate PA program placements. In many instances, respiratory care practitioners (RCPs) already function as a physician extender, as does a PA. The RCP brings nationwide medical professional licensure (49/50 states), critical care experience, trauma care experience and a variety of primary medical interventions similar to the PA's activities. This makes RCPs attractive in the PA program admissions process. Through the track, graduates are poised to apply their clinical education toward PA program prerequisites. Students gain the clinical experience and assessment skills needed to become RCPs and are given a strong foundation for PA program acceptance and success.
For more information on program requirements and courses view the track curriculum guides for medical laboratory science and respiratory therapy.
Learn more about how SU students and faculty are exploring opportunities for greatness and making tomorrow theirs at www.salisbury.edu.

SHARE