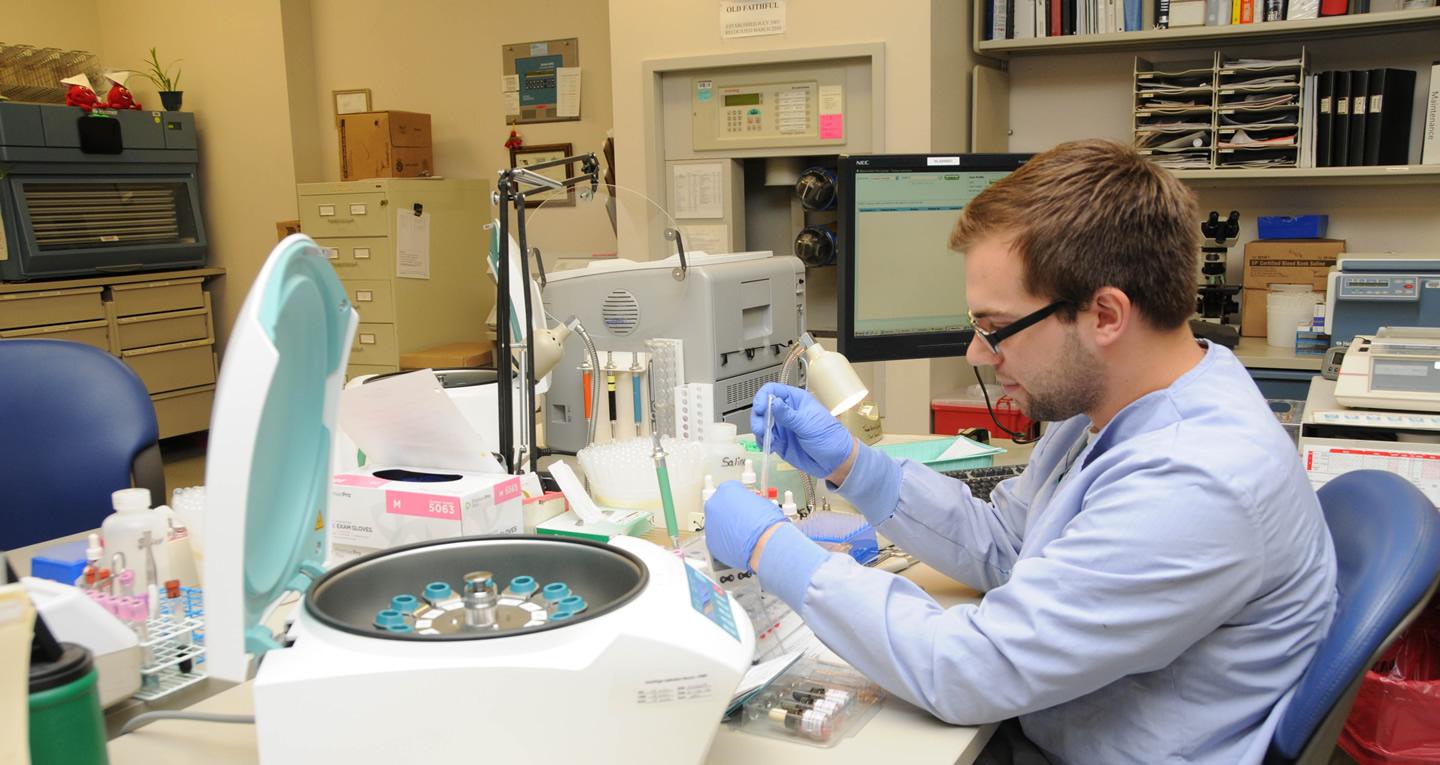 Medical Laboratory Science
Medical lab scientists have been called the "unsung heroes" of health care because few patients or members of the public ever get to see what happens in a diagnostic clinical laboratory. However, excellent jobs and exciting careers await students who decide to major in medical laboratory science.
Medical Laboratory Science is a branch of medicine dealing with laboratory analyses used in the diagnosis, prognosis, and treatment of disease as well as in the maintenance of health. Medical Laboratory Scientists, also called clinical laboratory scientists or medical technologists, are nationally recognized as individuals possessing a baccalaureate degree who have received education and clinical training (via internships) in chemical and biological testing related to health and human disease. Designed to follow prerequisite courses in basic science areas such as biology and chemistry, professional courses in Medical Laboratory Science programs are upper level baccalaureate courses and clinical training experiences. Following completion of the program, graduates are eligible to take national certification examinations which are necessary for employment in the most clinical laboratory settings.
Meet the Medical Laboratory Science Program faculty.
Find out about the Program and Admission Information.
Our Academic Programs
Learn more about the programs offered by our program:
Student Information and Resources
100

% Certification Exam Pass Rate
Support the Medical Laboratory Science Program Today!