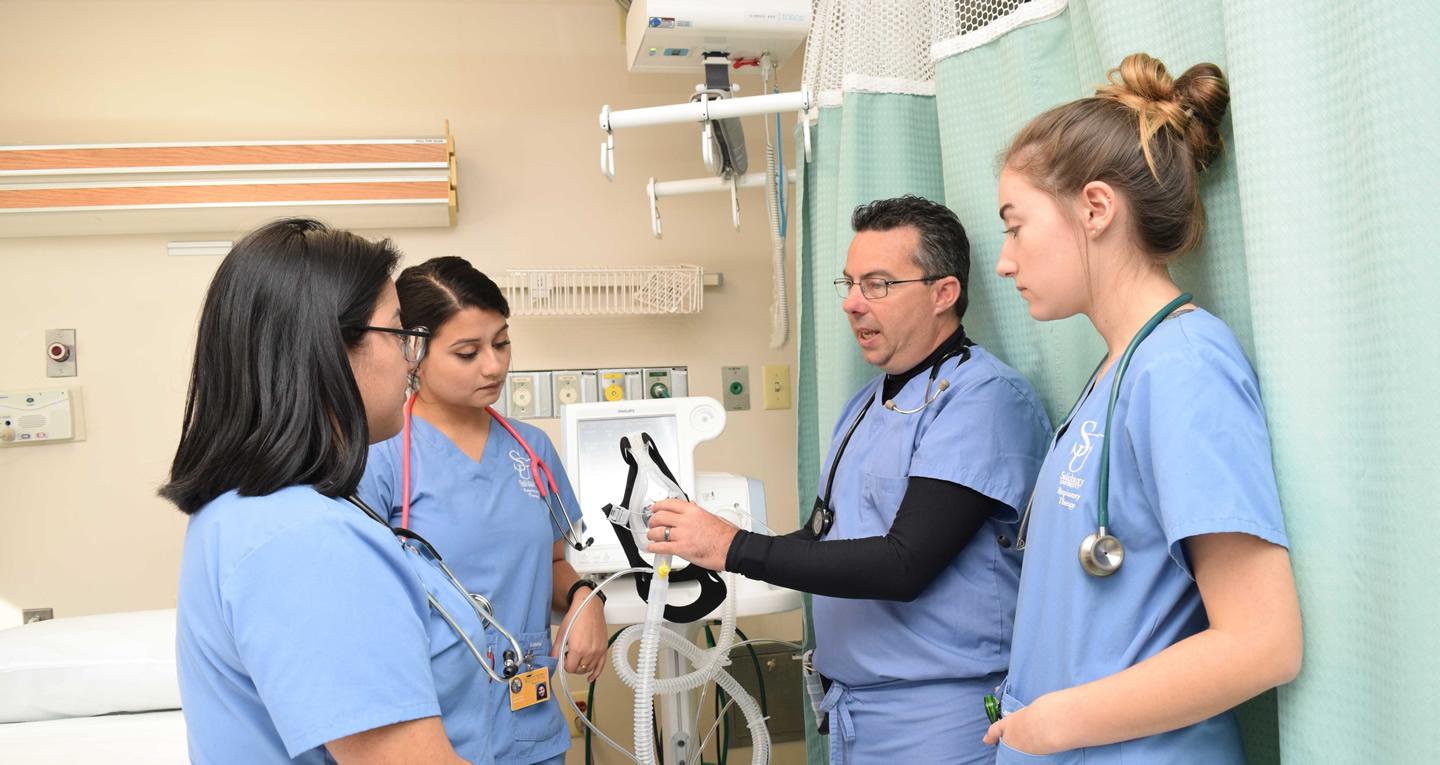 Respiratory Therapy
Respiratory care is a diagnostic and therapeutic healthcare specialty utilizing technologically advanced equipment and medical procedures to assess and treat patients with both acute and chronic dysfunction of the cardiopulmonary system. Respiratory Care Practitioners have demanding responsibilities related to patient care and serve as vital members of the healthcare workforce by applying broad knowledge of the pathophysiology of the cardiopulmonary system and the complex procedures required to properly diagnose and treat patients; from the very young to the very old.
Our Academic Program
The program leads to the Bachelor of Science in respiratory therapy, preparing highly trained health care practitioners who administer care to patients with disorders of the cardiopulmonary system.
Learn more about the Respiratory Therapy major.
Meet the Respiratory Therapy Program faculty.
Program Information
Salisbury University's School of Health Sciences offers a professional program leading to a Bachelor of Science in Respiratory Therapy, which prepares students for a career as a respiratory therapist. Respiratory Therapy is a specialized health care profession trained in pulmonary medicine in order to work therapeutically with people suffering from cardiopulmonary conditions such as asthma, emphysema, pneumonia, cardiovascular disorders, and trauma ranging from infancy to the geriatric population. To practice as a respiratory therapist, a candidate must complete an entry-level respiratory therapy program from a nationally accredited academic institution that sponsors a respiratory therapy program accredited by the Commission on Accreditation for Respiratory Care (CoARC). Students must also pass a national credentialing examination and, in most states, apply for a license to practice as a respiratory therapist.
1

Only Maryland Baccalaureate RT Program

5

Simulation Training Manikins
Support the School of Health Sciences Today!