SU's Scott Selected for Leadership Maryland Class of 2022
Thursday February 17, 2022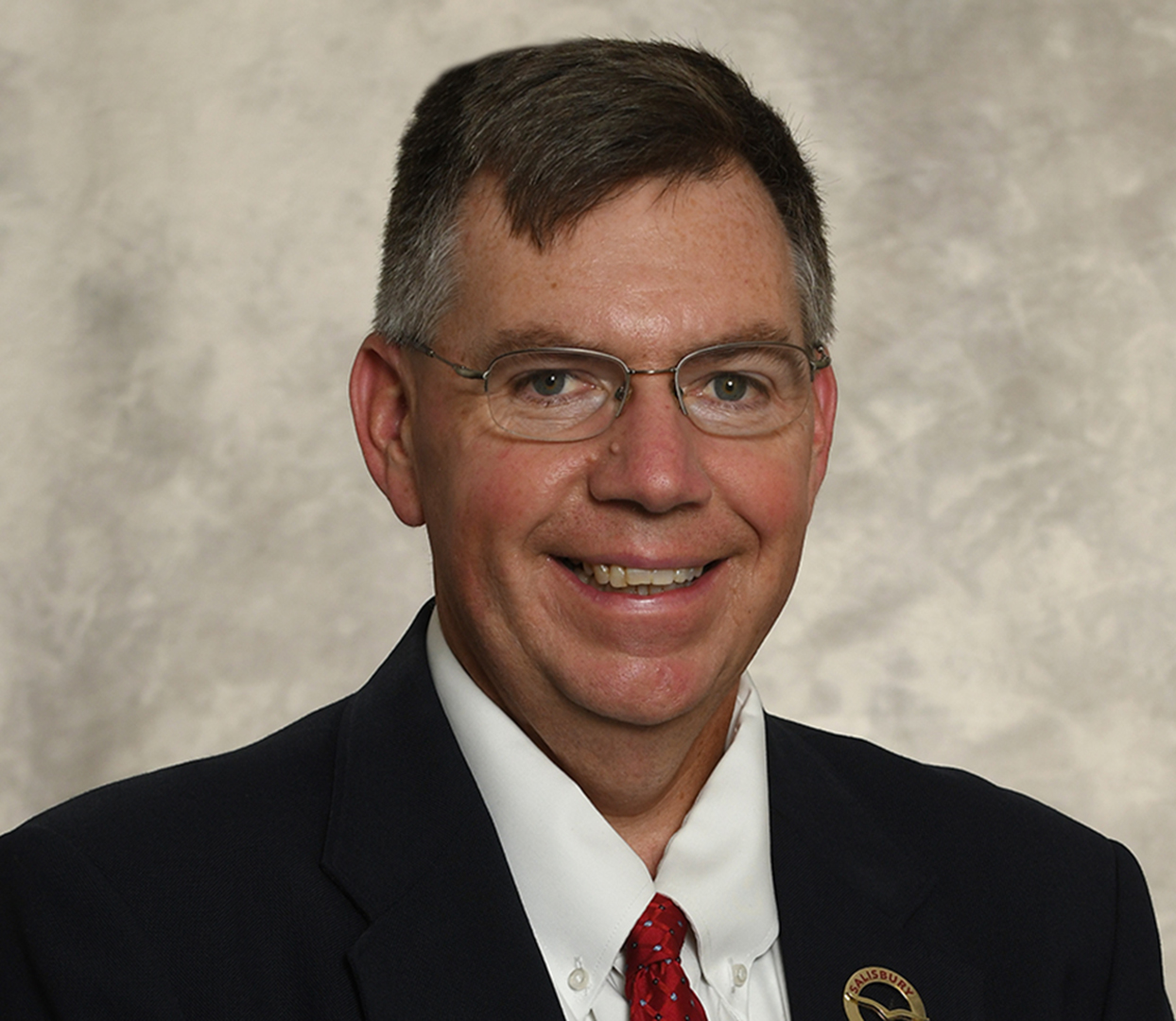 SALISBURY, MD---Dr. Michael Scott, dean of Salisbury University's Richard A. Henson School of Science and Technology, joins more than 50 other leaders from across the state as a member of the Leadership Maryland Class of 2022.
Founded in 1992, Leadership Maryland is an independent, educational, non-profit organization designed to inform top-level executives, from the public and private sectors, about the critical issues, challenges and opportunities facing Maryland and its regions.
Scott has been a member of the SU community for more than three decades, earning his B.S. in geography from Salisbury in 1992 before going on to receive his M.S. and Ph.D. in the field from the University of South Carolina.
As an SU student, he also was a Henson Scholar, a program which continues today. He returned to Salisbury as an assistant professor of geography and geosciences in 1998, becoming a full professor 12 years later and dean in 2017.
In 2004, he became the founding director of the Eastern Shore Regional GIS Cooperative (ESRGC), a partnership between SU, the Upper and Mid-Shore regional councils and the Tri-County Council for the Eastern Shore of Maryland. Since then, the center has provided more than $10 million in geographic information systems mapping services for nearly 250 clients, including many government agencies.
For nine years, Scott also served as the graduate program director for the Henson School's M.S. in Geographic Information Systems Management graduate program.
Beyond his service to SU, Scott has presented at more than 140 conferences and other venues, and published in numerous journals, including the Annals of the Association of American Geographers, the Journal of Geography and Applied Geographic Studies.
Statewide, he has earned the University System of Maryland (USM) Regents' Faculty Award for Excellence in public service and the USM's prestigious Wilson H. Elkins Professorship, among other honors. Baltimore's Daily Record named him a Maryland Innovator of the Year.
Following a two-day opening retreat in April, Leadership Maryland participants will attend six intense sessions focusing on economic development, education, health and human services, criminal and juvenile justice, environment, multiculturalism and diversity. More than 100 experts from business, government, education and non-profits serve as panelists and guest speakers.
Leadership Maryland is one of 34 such programs nationwide and has graduated over 1,100 statewide leaders.
Learn more about how SU students and faculty are exploring opportunities for greatness and making tomorrow theirs at www.salisbury.edu.
SHARE