Local Philanthropists Donate to Assist 'SU Votes' Through PACE
Wednesday February 16, 2022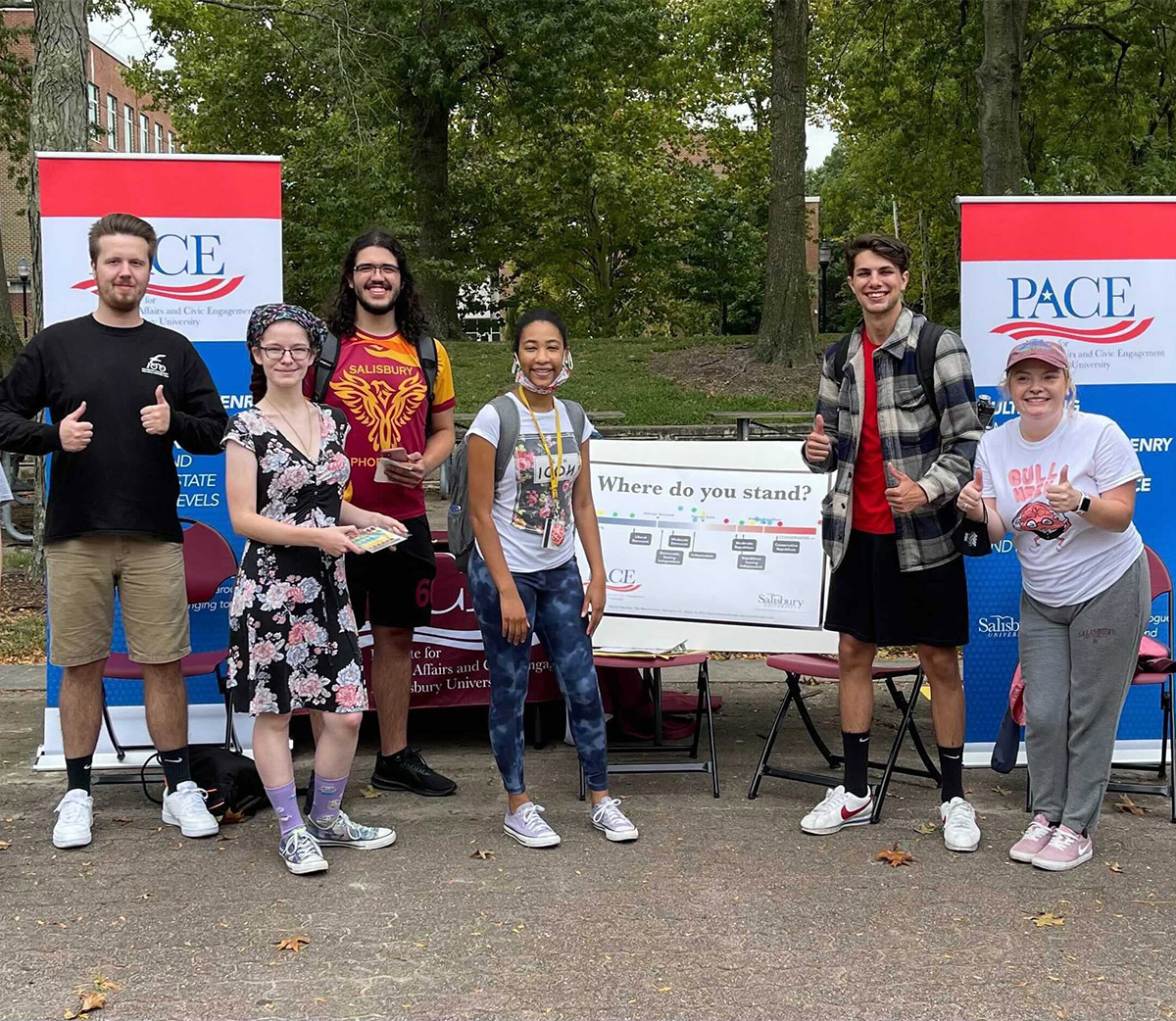 SALISBURY, MD---Salisbury University's Institute of Public Affairs and Civic Engagement (PACE) works to inform and educate students and the public about elections and the political process.
PACE now has more resources to back its work, thanks to a $2,500 donation from local philanthropists Paul and Sue Berman.
"We appreciate the work that PACE does and hope to see student participation increase in the electoral process, particularly in the primary elections," said the Bermans. "We believe that once students feel that they've made their voices heard in the primary election, they are more likely to continue on and participate in the general and other future elections."
The couple was drawn to PACE due to its participation in the All In Challenge, which seeks to promote nonpartisan voter empowerment on college campuses. Following the 2020 presidential election, SU received a Silver Seal, recognizing more than 60% of its registered students voting. However, those numbers traditionally are lower during the presidential mid-term elections and primary elections, with just 37% of registered students casting ballots during the 2018 election.
"We often tell students, PACE does not hope to influence who they vote for; we just encourage participation," said Dr. Alexander Pope, PACE director. "It is important for every citizen to become involved in the election process, and those who do so at the younger age are more likely to remain engaged moving forward. This generous gift will benefit the SU Votes program and allow us to interact with more students, register more voters and help them have their input through the system."
This spring, leading into the primary elections, including Maryland's in June, SU Votes will host at least 12 voter education and registration events, as well as a slate of candidate forums for elections at the local and state level.
To learn more about PACE and the SU Votes program, visit www.salisbury.edu/SUvotes.
Learn more about how SU students and faculty are exploring opportunities for greatness and making tomorrow theirs at www.salisbury.edu.

SHARE