SU's Henson Medical Simulation Center Celebrates a Decade of Success
Monday December 5, 2022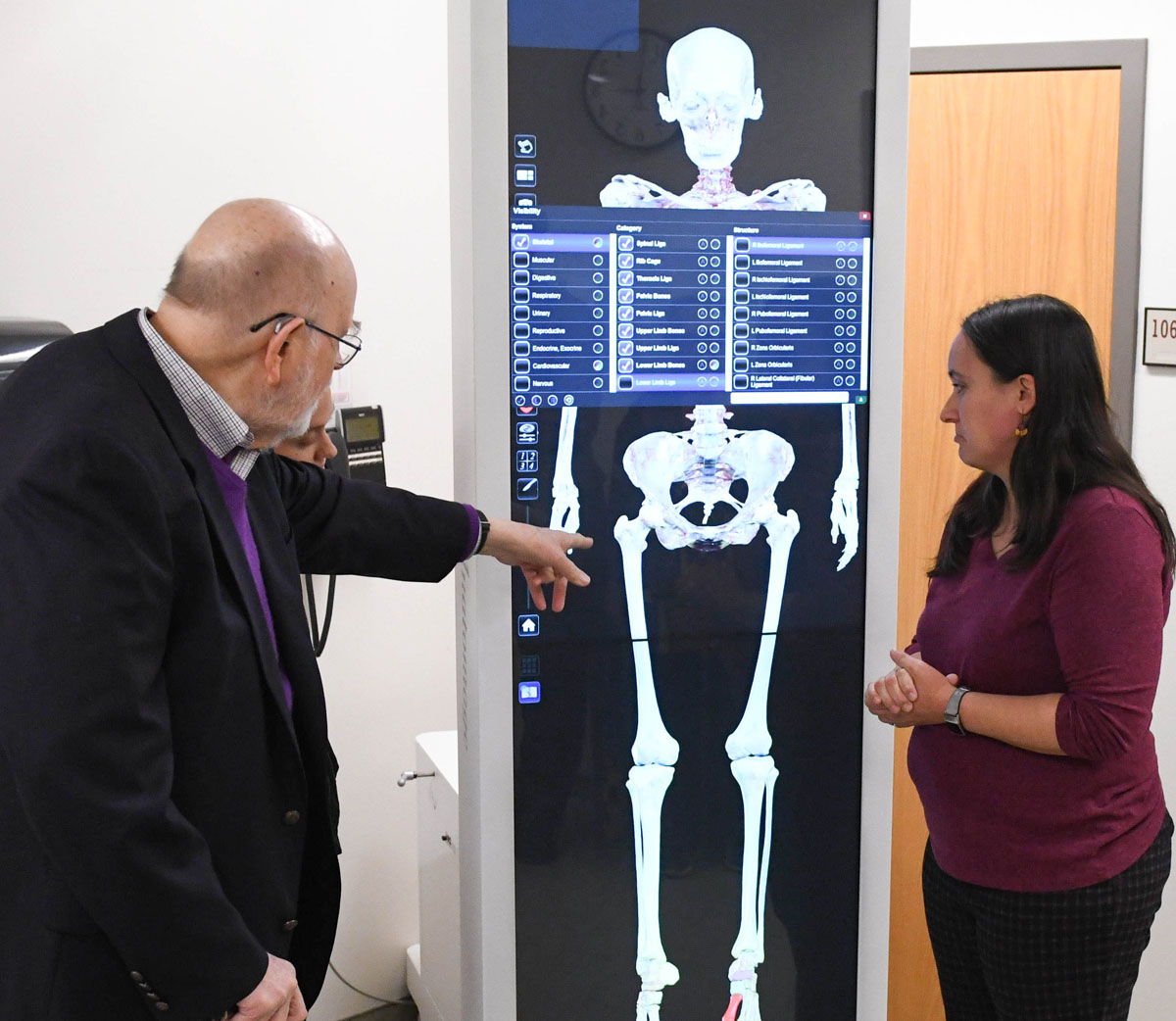 SALISBURY, MD---Salisbury University recently celebrated the Richard A. Henson Medical Simulation Center's previous decade of success with a reflection of accomplishments and technological advances of the past, present and future.
"I'm grateful for the incredible support that the simulation center has received over the years and enjoyed celebrating alongside the many donors and grantors who have been critical to the center's success in enhancing healthcare education for countless students and providers," said Dr. Kelly Fiala, dean of the College of Health and Human Services.
A celebration event and open-house, "Simulation Center Then, Now and Tomorrow," gathered local representatives, SU leadership, faculty, staff, students and friends of the center to share remarks about the facility's success, history and warm wishes for decades to come. The event concluded with tours of the center to showcase demonstrations of some of the latest technological features and advances.
"It has been an honor to witness the incredible success and growth we've had over the last decade," said Dr. Lisa Seldomridge, founding director of the center. "The Sim Center has provided extraordinary resources for not only those at SU but throughout our local healthcare community. I can't wait to see what is accomplished in the next 10 years"
Tours included demonstrations of a digital cadaver dissection table, conversations with an adult manikin with artificial intelligence, counting the pulse of a newborn baby manikin, measuring the respiratory rate of a child manikin, an automated medication distribution system and a standardized patient actor in a behavioral health care scene.
Seldomridge and others lauded current center staff members including Dr. Kevin Glover, director; Zachery Tyndall, simulation technologies program coordinator; Rachel Prestridge, standardized patient coordinator; and several graduate assistants, standardized patient actors and student assistants.
Fiala closed the reception with a surprise plaque, to be displayed among the names of other notable center contributors, "in grateful recognition of Dr. Seldomridge's visionary conceptualization, exceptional leadership, prolific grant acquisition and inspirational guidance as the founding director of the center."
The center's mission is to provide education, promote quality and patient safety, stimulate research and scholarship, and integrate evidence into clinical practice through the provision of invaluable simulation experiences for SU health professions students and community healthcare professionals.
In the center, learners have the opportunity to care for patients with a wide variety of disease conditions, illnesses and injuries through the use of high-fidelity patient simulators (technologically advanced manikins) and standardized patients (highly trained actors). The experience, in combination with structured debriefing sessions and the opportunity to review the encounter via video and audio recordings, offers learners a rich educational experience.
For more information visit the center's webpage.
Learn more about SU and opportunities to Make Tomorrow Yours at www.salisbury.edu.