SU's Scott Graduates from Leadership Maryland Program
Wednesday December 14, 2022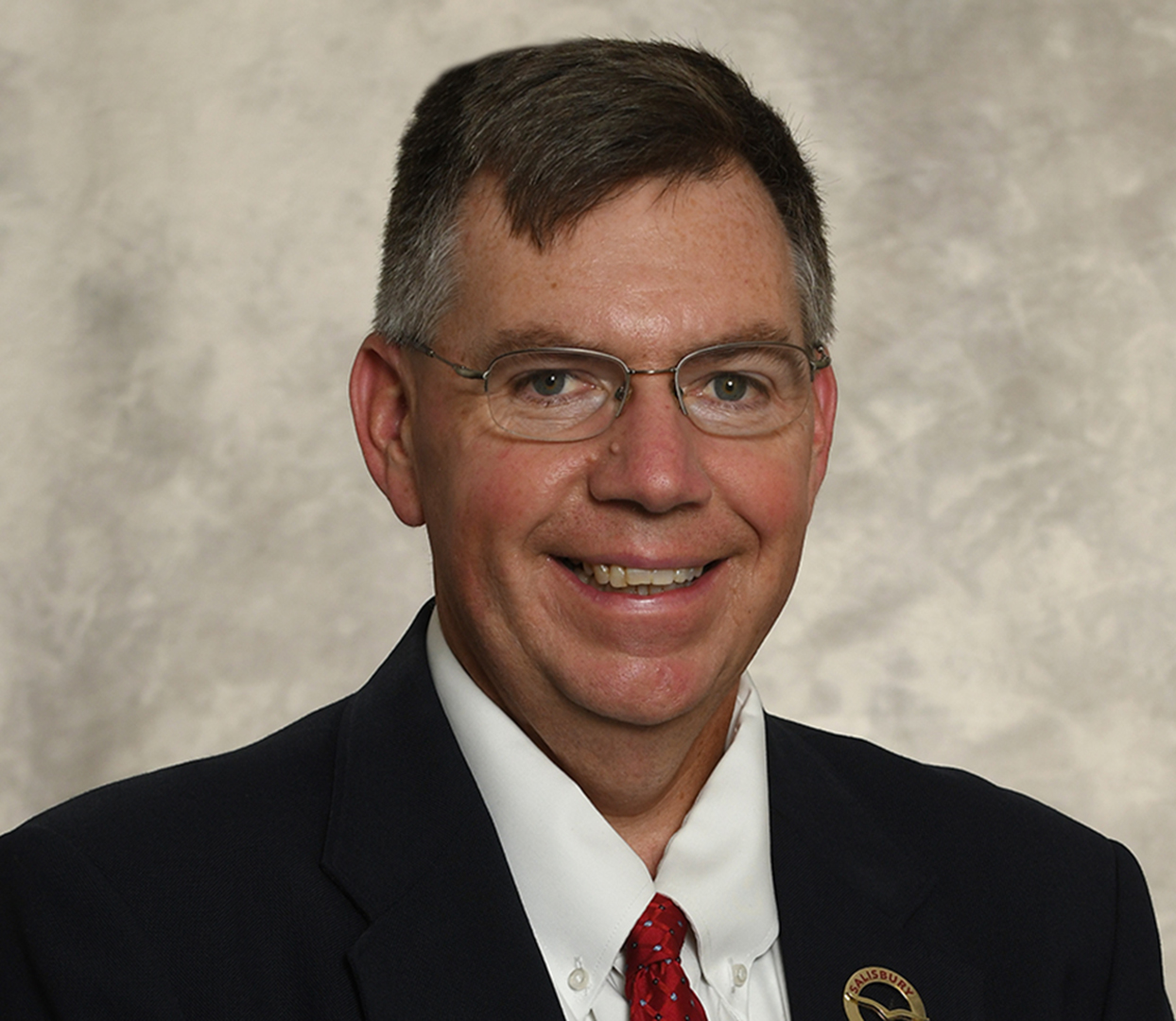 SALISBURY, MD---Dr. Michael Scott, dean of Salisbury University's Richard A. Henson School of Science and Technology, recently graduated from the Leadership Maryland Class of 2022.
Scott was one of 49 applicants chosen by committee to complete Leadership Maryland's eight-month hands-on learning program. The class participated in an orientation and closing retreat that bookended five, two-day sessions focused on Maryland's five main geographic regions and the most vital issues impacting economic development, education, health and human services, criminal justice, the environment and multi-culturalism/diversity across the state.
"This has been a special class year, both for me as the new president and CEO, and for our organization, as we hosted our full program together, in person for the first time since 2019," said David Fike '16 (LM), president and chief executive officer of Leadership Maryland. "The Class of 2022 came into this year eager and inspired, and they've maintained that enthusiasm throughout each of our sessions. This is a remarkable group of professionals, diverse in experience and talent, and we look forward to seeing how they will influence our state with the knowledge and connections they've gained this year."
Scott has been a member of the SU community for more than three decades, earning his B.S. in geography from Salisbury in 1992 before going on to receive his M.S. and Ph.D. in the field from the University of South Carolina.
"Participating in this transformative leadership experience was a highlight of my career," said Scott. "I am very thankful to Salisbury University for supporting me and I look forward to putting my new skills to work on behalf of our students and faculty."
Statewide, he has earned the University System of Maryland (USM) Board of Regents' Faculty Award for Excellence in public service and the USM's prestigious Wilson H. Elkins Professorship, among other honors. Baltimore's Daily Record named him a Maryland Innovator of the Year.
"Upon graduation, I have dozens of new friends I admire and seek to emulate, a much better understanding of critical issues across the state of Maryland, and a new appreciation for my own capacity for reflection," he said.
Founded in 1992, Leadership Maryland is an independent, educational, non-profit organization designed to inform top-level executives, from the public and private sectors, about the critical issues, challenges and opportunities facing Maryland and its regions. It is one of 34 state leadership programs nationwide and has graduated over 1,300 statewide leaders.
Learn more about how SU students and faculty are exploring opportunities for greatness and making tomorrow theirs at the SU website.