Fall Ratcliffe Foundation Shore Hatchery Winners Announced
Wednesday November 2, 2022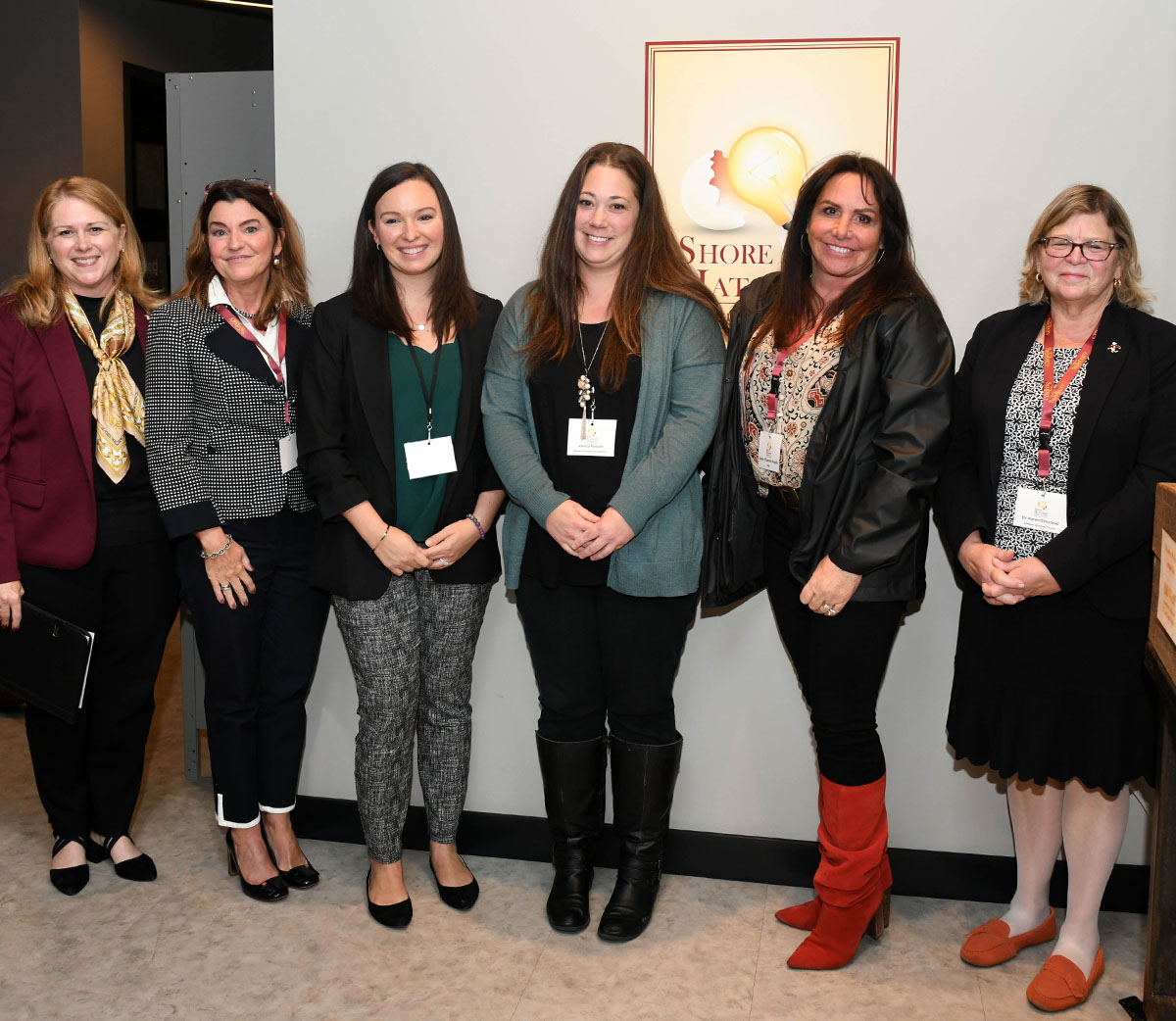 SALISBURY, MD---According to the American Psychological Association, the U.S. has experienced a "mental health tsunami" since 2022, with increases in patients seeking counseling for anxiety, depression and other disorders leading to longer waitlists and, in some cases, resources stretched beyond their limits.
When Salisbury-based Mosaic Counseling and Wellness expanded its operations from a solo practice to a multi-practitioner office earlier this year, its founder, Stephanie Blevins, hoped to offer more services for residents of the Delmarva Peninsula facing such issues.
She received a boost in that expansion as the highest-funded winner of the 19th round of the Philip E. and Carole R. Ratcliffe Foundation Shore Hatchery Foundation Shore Hatchery entrepreneurship competition at Salisbury University. Mosaic received $25,000 to help fund the business' growth, which recently has included youth counseling, art therapy and hydromassage.
During the application period, Mosaic received mentorship from SU's Dave and Patsy Rommel Center for Entrepreneurship.
Held at the Rommel Center in downtown Salisbury, the competition featured some 36 applicants from throughout the Mid-Atlantic vying for their share of $100,000 in prize money. Other winners included:
Lytos Vodka – Billy Fanshawe: Referred to the competition by University System of Maryland entrepreneurship colleagues at Towson University, this Columbia, MD-based business distills gluten-free vodka from corn, infused with salt, potassium and phosphorus - $20,000
Galaxy Gymnastics – Chelsea Lahey: Based in Salisbury, this center provides youth gymnastics training for all, regardless of mental or physical ability or age - $20,000
Absurd Snacks – Grace Mittl: Referred to the competition by former Ratcliffe Foundation Shore Hatchery winner and fellow healthy snack manufacturer Hummii, this Richmond, VA, company produces nut-free trail mix featuring dried beans and seed-based granola - $20,000
Benson Outfitters, LLC – Kelly Benson: Doing business as Fin Outdoor Recreation, this Perryville, MD-based kayak and bicycle rental business allows users in Maryland and Delaware to virtually reserve and unlock equipment, with half-hourly, monthly and annual subscription plans - $10,000
Postbys – Erik Victorin: This Washington, D.C.-based digital platform allows trade show attendees to connect via online posts that direct potential buyers and suppliers to their booths - $5,000
In addition to funding, winners and participants also receive mentoring support from the program's board. Mentors include business leaders such as Chris Perdue of Perdue Farms, Inc.; Mike Cottingham of the Rommel Companies; Kathy Kiernan and Patricia Royak, members of SU's Franklin P. Perdue School of Business Executive Advisory Council; and Jennifer Layton of Layton's Chance Vineyard and Winery.
This round's winners join the program's 94 previous award recipients, who have self-reported estimated profits of some $98 million, creating 678 jobs.
"I'm incredibly impressed with the work that goes on here," SU President Carolyn Ringer Lepre told this year's contestants. "Community partnerships like this are invaluable. Hopefully we're inspiring a generation of future entrepreneurs."
William Burke, SU executive director of entrepreneurship and economic development, also shared words of encouragement, noting previous program successes such as Tania Speaks organic skincare, The Frozen Farmer ice cream and Tip Tough finger protector, the principals of which have appeared on ABC-TV's Shark Tank. (Tip Tough inventor R.J. Batts, who recently made his QVC debut, was a special guest during this semester's Ratcliffe Shore Hatchery competition.)
"There are tremendous opportunities for those who get experience here and move forward," Burke said. "Being an entrepreneur is tough. It feels like everything is against you, and you're out there on your own. But we — the University and the Ratcliffe Foundation — are here with you."
All competitors have the opportunity to meet with the Rommel Center team to discuss the resources available to support their businesses.
The Philip E. and Carole R. Ratcliffe Foundation Shore Hatchery program was established with an initial $1 million contribution in 2013. In 2017, the Ratcliffe Foundation announced a second $1 million gift to continue the Shore Hatchery through Spring 2023. It is administered through SU's Franklin P. Perdue School of Business. Its goal: to fund entrepreneurs and have new businesses opening within six months, with the potential of employing three or more within three years.
Up to $200,000 annually is available for those applying for grants through the Shore Hatchery program. Its board of directors selects recipients based on presentations.
For more information call 410-546-4325 or visit the Ratcliffe Shore Hatchery webpage.
Learn more about opportunities to Make Tomorrow Yours at the SU website.