Four from SU Named 2021-22 Fulbright Students
Friday May 28, 2021
SALISBURY, MD---Four Salisbury University students have earned the prestigious U.S. Fulbright Student Award for the 2020-21 academic year.
Senior Jessica Pierce won a research award to study neuroscience in Norway. Senior Julia Rohrer and alumni Abiodun Adeoye '20 and Kathryn Stout '15 earned English Teaching Assistantships (ETAs) in Panama, Kyrgyzstan and Serbia, respectively.
In addition, senior political science and history major Kirstyn Dugger of Gambrills, MD, was named a Fulbright Student ETA alternate to North Macedonia. Her application was supported by SU mentors John Anello, advising services coordinator; Kevin Fallon, career services director; and Dr. Kristen Walton, director of SU's Nationally Competitive Fellowships Office.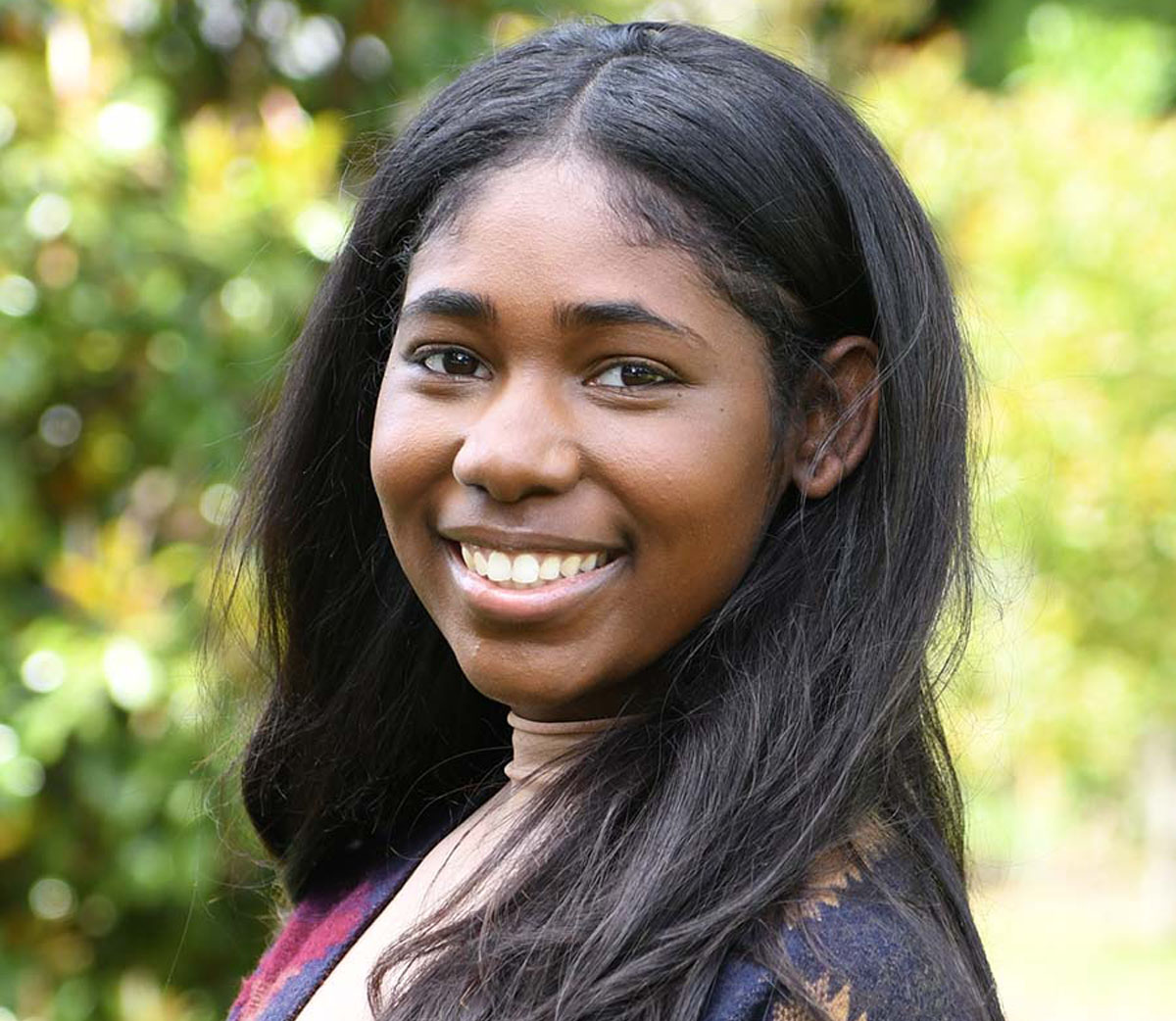 "This year, it was particularly challenging to get a Fulbright," said Walton. "In 2019-20, there were 10,480 applicants for the award. This year, 11,728 people applied. In addition, with many countries having postponed the 2019-20 applicants due to COVID-19, it appears the number of applicants accepted for each Fulbright area was down. That makes what our students have done even more impressive."
Pierce, a biological sciences and psychology major, from Silver Spring, MD, has won additional national honors as an SU student. In 2020, she was one of the University's first winners of the Barry Goldwater Scholarship, the preeminent undergraduate academic award in the fields of natural sciences, engineering and mathematics. She also was SU's first finalist for the Marshall Scholarship for study abroad in the U.K.
She has long been interested in researching the molecular pathways involved with epilepsy and with brain physiology in general. She plans to use her Fulbright opportunity to study that area with Dr. Niels Christian Danbolt of the University of Oslo.
"Epilepsy is considered to be a result of an imbalance between excitation and inhibition," Pierce said. "Glutamate is the major excitatory transmitter in the central nervous system. As a result, studying factors that attenuate activation of glutamate receptors is therapeutically interesting.
"My proposed project within Dr. Danbolt's lab will focus on improving our understanding of the roles that increased extracellular glutamate may play in association with normal brain physiology and in disease."
Her SU mentors include Drs. Jessica Clark of the Biological Sciences Department, Karl Maier of the Psychology Department and Andrew Martino, dean of the Glenda Chatham and Robert G. Clarke Honors College, of which she also is a member.
Rohrer, an English for speakers of other languages major, also from Silver Spring, MD, looks forward to interacting with students in Panama to make language learning fun through hands-on activities such as cooking, as well as developing a platform to help promote sustainable change and environmental conservation in that country.
"For my internship this year, I have had to adapt a whole new format of teaching virtually via Zoom due to COVID-19," she said. "This experience has shown me that I enjoy working with English language learners of all ages and am able to do so in a variety of formats. I believe that the best way to engage students with language is through real-world activities. If students can share their culture through a second language, they will personally connect and communicate better in that language."
Her SU faculty mentors include Drs. Derya Kulavuz-Onal and Farzad Karimzad of the English Department and Sally Perret of the Modern Languages and Intercultural Studies Department.
Adeoye, a history and political science major from Hyattsville, MD, is a past Fulbright Student semi-finalist for international study in Namibia. He also won additional international honors as an SU student, including twice receiving the Critical Language and Boren scholarships to study language internationally, as well as the Public Policy and International Affairs Fellowship, and United Nations (UN) awards including the Bosserman UN Educational, Scientific and Cultural Organization (UNESCO) Fellowship; and a UN Institute for Training and Research (UNITAR) internship. He also was selected as a finalist for both the Thomas R Pickering Foreign Affairs and Charles B Rangel International Affairs fellowships.
"As a young professional with an aspiration for a career in diplomacy, my training as a historian and political scientist makes me realize that Kyrgyzstan, as a nascent democracy, is impacted by numerous factors that I want to discover and with which I want to engage," he said. "I aspire to teach English in Kyrgyzstan because it is the best way for me to understand how the educational system is both a reflection of the country's history and a predictor of its future, as well as an influencer and reinforcer of its culture and political system."
His SU faculty mentors include Drs. Sarah Surak and Eric Rittinger of the Political Science Department, as well as Walton. He also was a member of SU's Clarke Honors College.
Stout, an English major from Lusby, MD, is a past Fulbright semifinalist, having sought an ETA in Brazil in 2016, supported by Drs. James King of the English Department and E. Patrick McDermott of the Management and Marketing Department. She also was a member of the Clarke Honors College.
"As a Fulbright ETA to Serbia, I will represent American culture and the English language as a passionate teacher and cultural ambassador by sharing my love of educational empowerment and intercultural exchange with my students and host community," she said, noting she planned to draw on her past experiences teaching English to students in Morocco. "In this role, I also will be a source of encouragement to students who want to expand their English skills and knowledge of American culture in order to access higher education in the U.S."
In addition to her ETA, Stout plans to use her Fulbright experience to research Serbia's historical work to procure reparations for World War II-era Yugoslavian prisoners of war, inspired by her great-grandfather, a Yugoslavian attorney and author who pursued such reparations.
Due to the COVID-19 pandemic, Fulbright officials have postponed placement dates for this year's recipients until January.
In the past seven years, more than 60 SU students have won national and international fellowships, scholarships and awards. SU had 15 Fulbright Student semifinalists this year, tying last year's record number.
For four consecutive years, The Chronicle of Higher Education has spotlighted SU as one of the nation's top producers of Fulbright Students. The campus also has a long history of faculty, administrator and alumni Fulbrighters.
The Fulbright is America's flagship international exchange program and is sponsored by the U.S. Department of State's Bureau of Educational and Cultural Affairs.
SU students or alumni who are interested in applying for national fellowships may contact Walton for assistance.
For more information, visit the SU Nationally Competitive Fellowships Office webpage.