SU's Fulton School Announces Faculty, Staff Awards
Wednesday September 16, 2020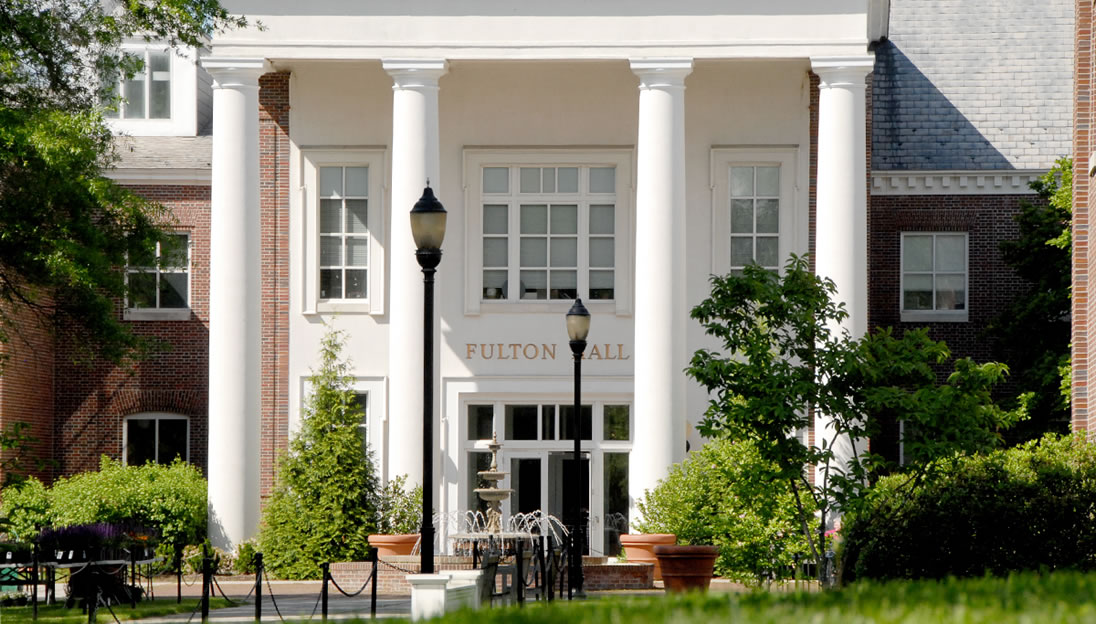 SALISBURY, MD---Salisbury University's Charles R. and Martha N. Fulton School of Liberal Arts recently honored 10 faculty and staff members with its annual Fulton School awards.
Winners are:
Dr. Lori DeWitt (Communication Department, Chairperson Award) – As department chair, DeWitt shared her expertise in advising with faculty in the department, creating a set of informational tools to help in specific situations, including a path for transfer students to graduate in as few as four semesters. DeWitt played a key role in the quick transition to digital platforms and online education in the spring, when the COVID-19 pandemic force a shift to virtual learning.
Patti Filutze (Philosophy Department, Support Staff Award) – An academic program specialist in the Philosophy House, Filutze steps in wherever she is needed. When one faculty member mentioned the need for a tool to help children understand meta-cognition, Filutze created 10 crocheted puppets with adhesive letters and a carrying case. When a second-grade student took a particular liking to one of the puppets, Filutze created a replacement so the student could keep the original. She also played a key role in coordinating the Philosophy Department's Ethics Bowl competition.
Dr. Heidi Fritz (Psychology Department, Scholarship Award) – Fritz carried a heavy research load, with three projects involving the study of health, coping and resiliency. She published two manuscripts in top peer-reviewed journals, one of which was co-authored by a student. She has four other manuscripts in preparation and presented her research at the SU Women's Forum Conference.
Michelle Hirsch (Communication Department, Support Staff Award) – Hirsch, who recently joined the department as an academic program specialist, constantly does not only ask "how," but also "why" certain systems operate the way they do in an effort to streamline procedures within the department. When instruction moved online during the spring, her efforts in this area allowed for a smoother transition. Her implementation of high-data security measures for the department also increased privacy for faculty and students.
Dr. Yuki Okubo (Psychology, Research Mentor Award) – Along with her academic work, Okubo is particularly skilled at working effectively with racial minority students. This ability was especially important due to heightened societal distress and campus climate due to racist incidents that have occurred in the past year. Okubo has taken her research students to the Winter Roundtable Conference where it is rare for undergraduate students to present. Along with Dr. Michele Schlehofer, Okubo also secured a grant from the American Psychological Association to develop an Accelerated Mentoring Program, a mentoring program for Psychology majors of Color at SU.
Dr. Sally Perret (Modern Languages and Intercultural Studies Department, International Education Award) – Giving international attention to SU, Perret has been quoted in multiple international publications, and her works are now required reading in a translation course abroad. She also has worked with administration in the Glenda Chatham and Robert G. Clarke Honors College to create an Honors version of University's study abroad program with the University of Malaga.
Dr. Manav Ratti (English Department, Teaching Award) – Along with numerous publications, presentations and grants, Ratti has established a reputation as an inspiring and popular teacher as his classes quickly fill to capacity. Ratti fosters high-level class discussions by welcoming and respecting students' perspectives, supporting them with affirmation and positive reinforcement. Students often remark in evaluations that Ratti's courses give them profound new perspectives on literature and the world.
Dr. Andrew Sharma (Communication Department, Civic Engagement Award) – Through a U.S.-India 21st Century Knowledge Initiative Awards Grant, Sharma brought six faculty from India to SU in May 2019. Working through a partnership with SU's Institute for Public Affairs and Civic Engagement (PACE), Sharma developed an intensive five-day version of the Civic Engagement Across the Curriculum program, developing courses that would embed civic engagement in interactive documentary filmmaking.
Dr. Rachel Steele (Psychology Department, Teaching Award) – Steele taught a wide range of courses during the 2019-20 academic year, including Psychology of Prejudice that she adapted for the Clarke Honors College. Last academic year, she addressed the racist incidents that occurred on campus in her courses by actively discussing racism and adapting her curriculum and teaching to address racism on campus by connecting it with concepts and theories covered in her courses.
Bill Wolff (Art Department, Service to the Fulton School and Service to the Community awards) – As the COVID-19 pandemic took hold in the spring, Wolff was one of the first to use his skills to help others, partnering with M4 Reactor of Salisbury and SU sculpture technician Joshua Killen to design and create intubation cubes for TidalHealth Peninsula Regional Medical Center staff. With the SU Youth Innovation Academy, Wolff also leads an interactive campus sculpture tour for middle school students. In addition, he serves on the SU Public Art Committee.
For more information call 410-543-6030 or visit the SU website.