Visiting Professor Adeogun Brings Passion for Health and Wellness to SU
Thursday April 2, 2020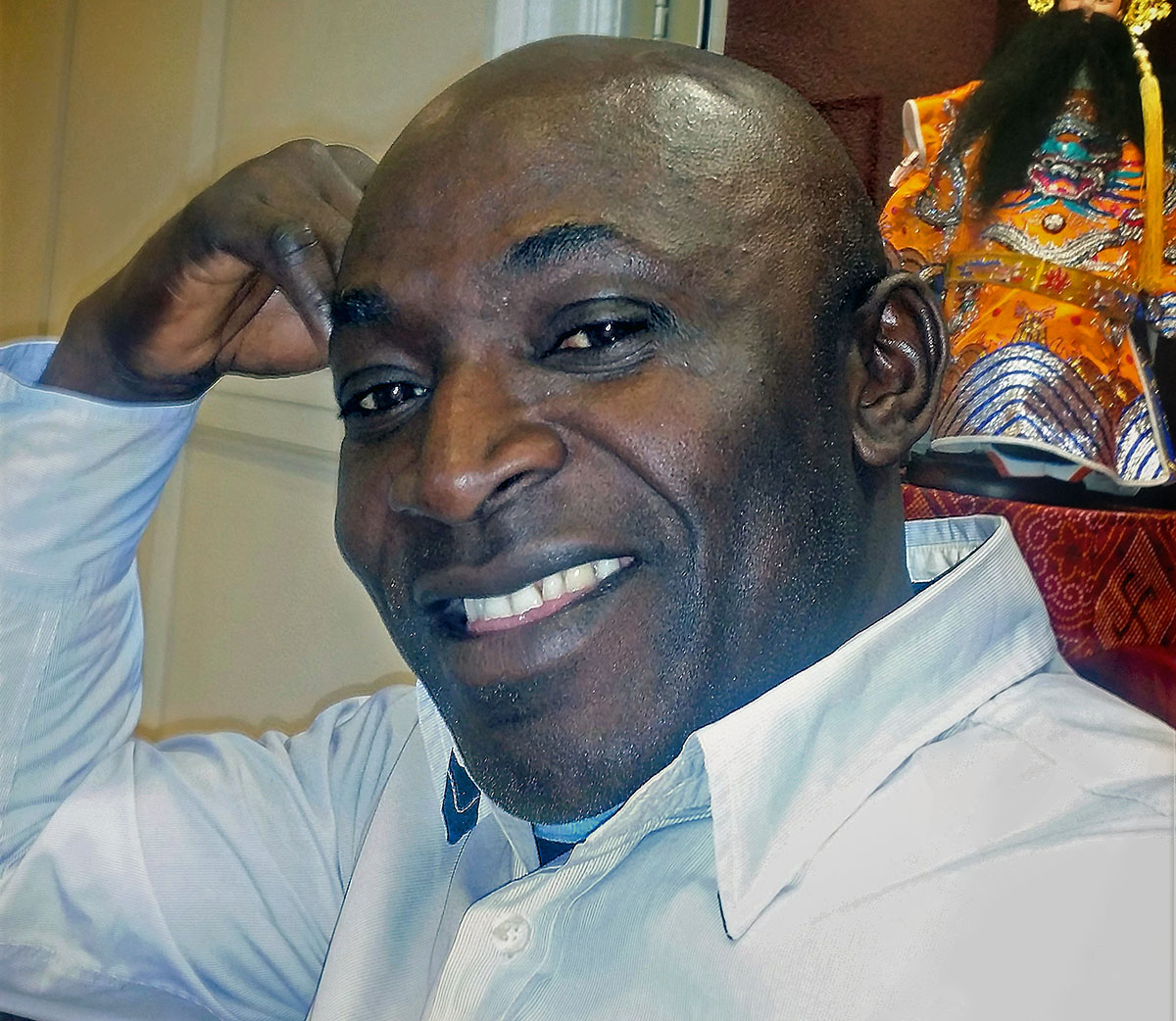 SALISBURY, MD---How can stress be managed in the workplace? How does massage affect cardiovascular health? How does aerobic dance affect the male physique?
These are a few questions Dr. John "Femi" Olufemi Adeogun has answered in his health science research over the past 20 years. Now, he's sharing that expertise with Salisbury University exercise science students and faculty.
"We are fortunate to have Dr. Femi teaching at SU this semester," said Dr. Brent Fedorko, chair of SU's Exercise Science Program. "Our students are able to learn from someone who has dedicated his career to helping improve the health and wellness of others."
Femi came to SU in the fall of 2019, his first time in the U.S., as a J-1 Scholar and has taught courses in fitness testing and exercise physiology. In his fitness testing course, Femi presents practical as well as theoretical knowledge about various modes and protocols used in health-related physical fitness assessment.
"I have thoroughly enjoyed my time at SU," Femi said. "From incorporating more technology to the smaller class sizes, I'm able to engage with students more and have interactive dialogue about course content and our personal experiences within the field. We are constantly learning from one another."
Femi is a professor at Lagos University. Previously he taught at University of Lagos, Ondo State University, Adeniran Ogunsanya College of Education and Federal College of Education.
As a passionate advocate of health and wellness, Femi hopes his students take away lifelong lessons from the course.
"I hope they learn that health is dynamic, constantly changing and making modifications to lifestyles can allow them, their friends and family to lead healthier lives," he said.
For more information call 410-543-6030 or visit the SU Website.