Student Affairs Welcomes New Directors
Wednesday March 18, 2020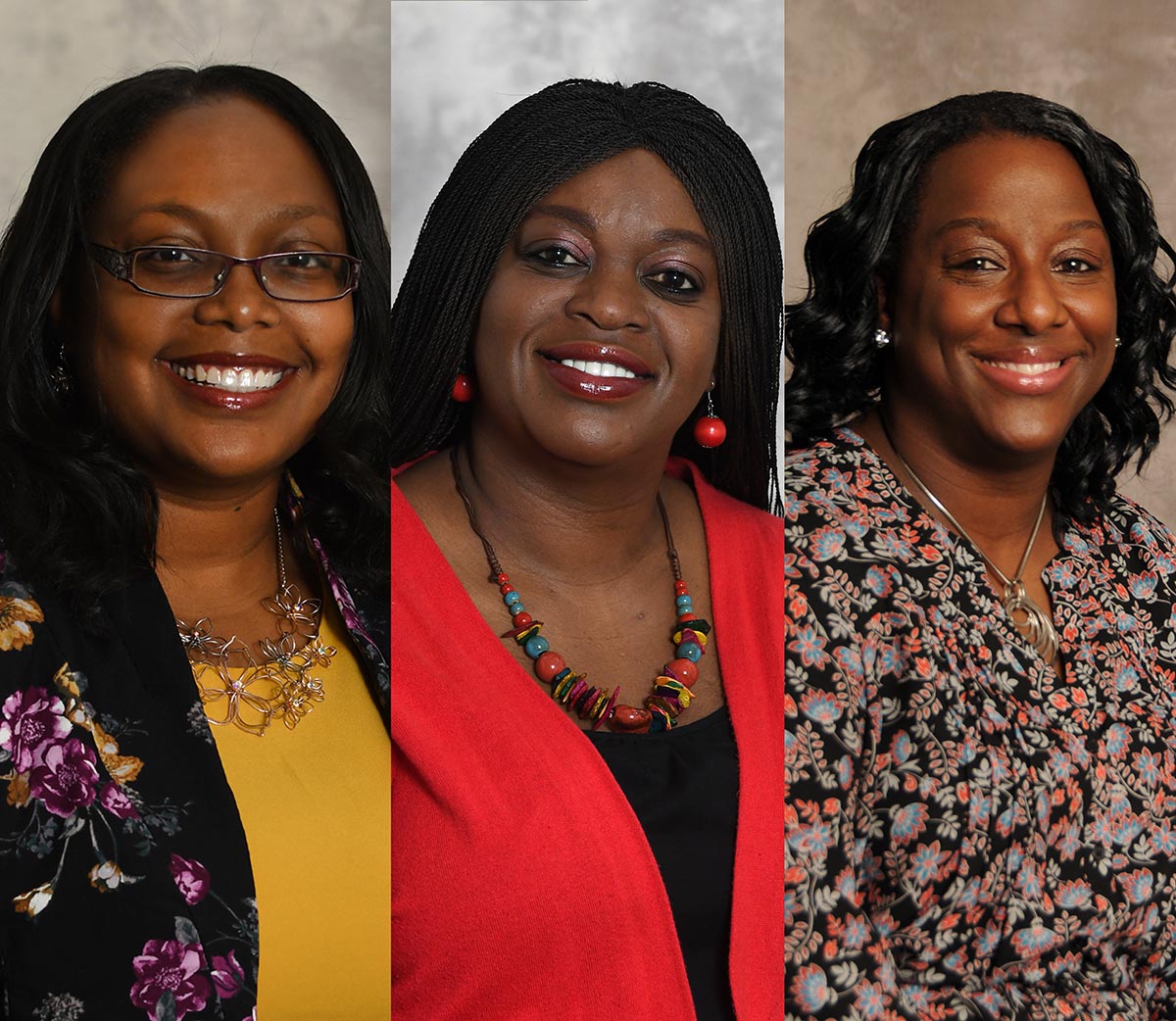 SALISBURY, MD---Salisbury University's Student Affairs division recently welcomed three new directors to lead its Counseling Center, Disability Resource Center and TRiO Student Support Services Program.
Dr. Lilian Odera is the new director of the Counseling Center. A licensed psychologist, bringing more than 12 years of experience, Odera has worked with diversity training; cultural competencies; social justice approaches; faith-based practices; and international, LGBTQ and marginalized student populations.
Odera holds a Ph.D. and master's in clinical psychology from the University of Michigan, Ann Arbor and a bachelor's in psychology from Morgan State University.
Candace Henry has been named the director of Disability Resource Center, having served as the acting director and a coordinator in the center, bringing more than 15 years of experience to the position.
Henry holds a master's in counseling from Capella University and a bachelor's in psychology from Grambling State University.
Margaret Sebastian is the new director of the TRiO Student Support Services Program (TRiO SSS). TRiO SSS provides academic support and retention services to first-generation students, to students with financial needs, to military students and to students with disabilities.
Sebastian has more than 11 years of higher education experience, including work in TRiO, housing and residence life, and equity and compliance.
She has a bachelor's in history and leadership studies from Blackburn College, a master's in guidance and counseling from Northwest Missouri State University, and is nearing completion of her Ph.D. in higher education and student affairs leadership from University of Northern Colorado.
For more information call 410-543-6030 or visit the SU website.
[RELATED LINKS]
SHARE