Everything Adds Up for Accounting Student After ABLE Internship
Thursday January 9, 2020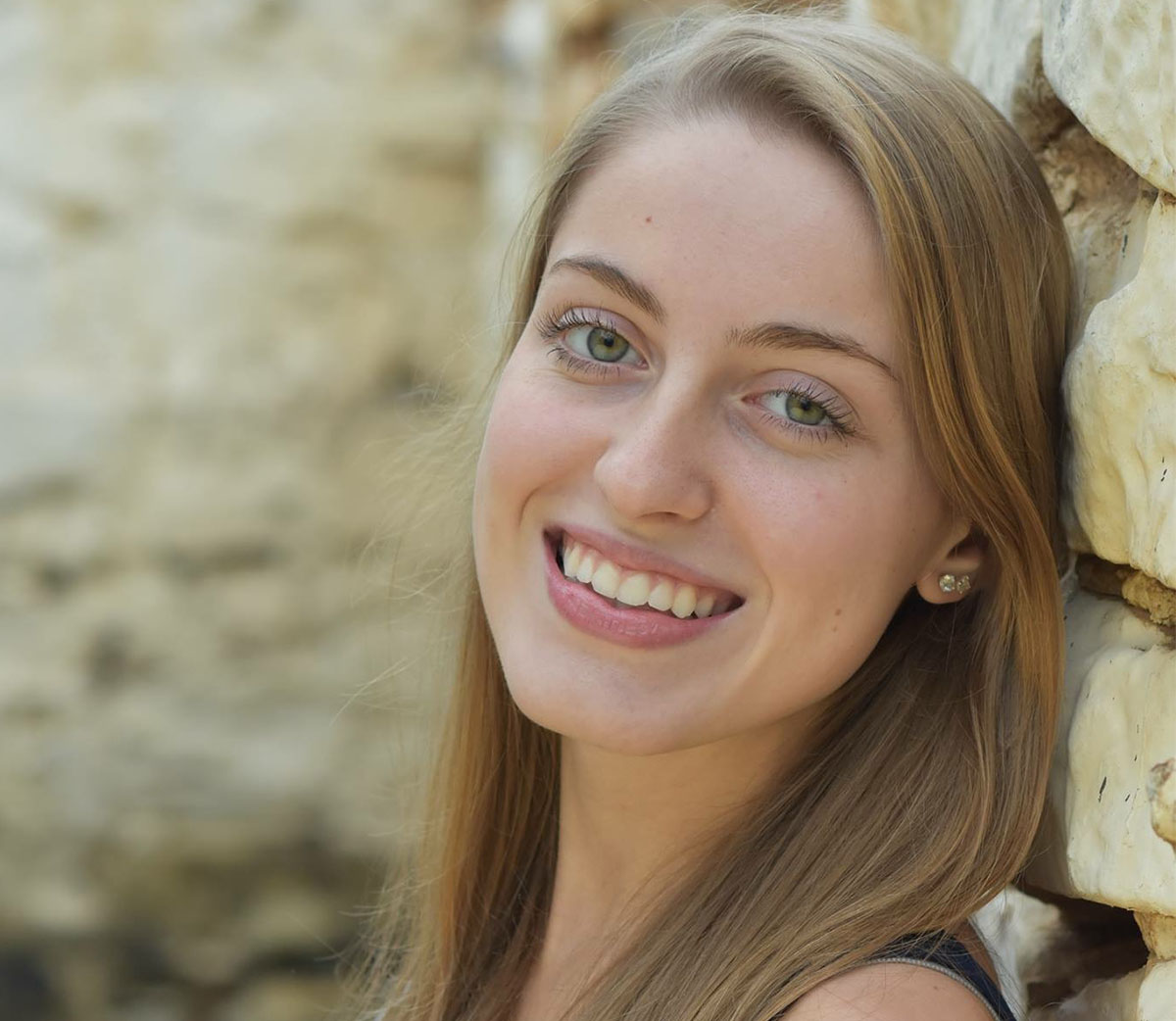 SALISBURY, MD---For Salisbury University student Abby Snow, an accounting internship at Corporate Office Properties Trust in her hometown of Columbia, MD, was not just about crunching numbers.
The senior finance major and accounting minor worked in project accounting. Every day, she used different software and completed tasks such as importing journal entries, looking at variances and adjusting budgets. But some of the best experiences she gained weren't the ones she got in front of the computer.
"The first day I got there, I walked in and met with my manager, and he said, 'What are your plans for today?' It turned out they had a client hosting a yoga session, so I went with a bunch of the girls on the team and did yoga for the first hour," she said.
Later on, the company had a Nitro Cold Brew day where employees could play games and have coffee together.
"We had a lot of team bonding experiences like that," Snow said. "It really pushed me out of my comfort zone, but it allowed me to get closer to my co-workers. That was something I hadn't thought was important until this internship."
It wasn't all just fun and games, though; Snow had a lot on her plate. Her position was accounting-based, so she was able to see the budgets of the company and examine variances between them—things she'll have to deal with in the future as she pursues her dream job working in finance at a major publishing company like Harper-Collins. She said one of the projects she worked on was adjusting budgets as the company constructed a new building. With every day bringing new changes, she had to develop her time management skills.
"Every job exposes you to different types of skills like time management," Snow said. "I had to learn not only how to get everything done on time but how to say 'no.' There were days when they might have me analyzing five different budgets and they would throw something else at me. I had to know how far to stretch myself."
She said another good learning habit she picked up at the job was how to take notes.
"I'm a visual learner, so I prefer to be hands-on and do it myself," Snow said. "But because certain tasks were only performed once every month, I had to accept that I can't remember everything. By the end of the internship, I had notecards all over the wall explaining how to update journal entries or whatever else."
Although Snow worked more on the accounting side, she feels the experience was valuable because she was able to see "the backbone of finance." She said it will also help her understand numbers better when she has to use them for her own projects.
Snow completed her internship as part of the Applied Business Learning Experience that is required of all students graduating from SU's Franklin P. Perdue School of Business. She said anyone should consider an internship even if it isn't mandatory. She suggests students in her program try to make connections wherever they can. For instance, there are many Perdue clubs that host guest speakers and provide great networking opportunities.
"Because I knew I couldn't graduate without this internship, the timeline was stressful for me—but it was so, so worth it," Snow said. "In the end, this is what is going to get me to where I want to be."
SHARE