SU Double Major Gets the Best of Both Worlds at Internship
Thursday December 12, 2019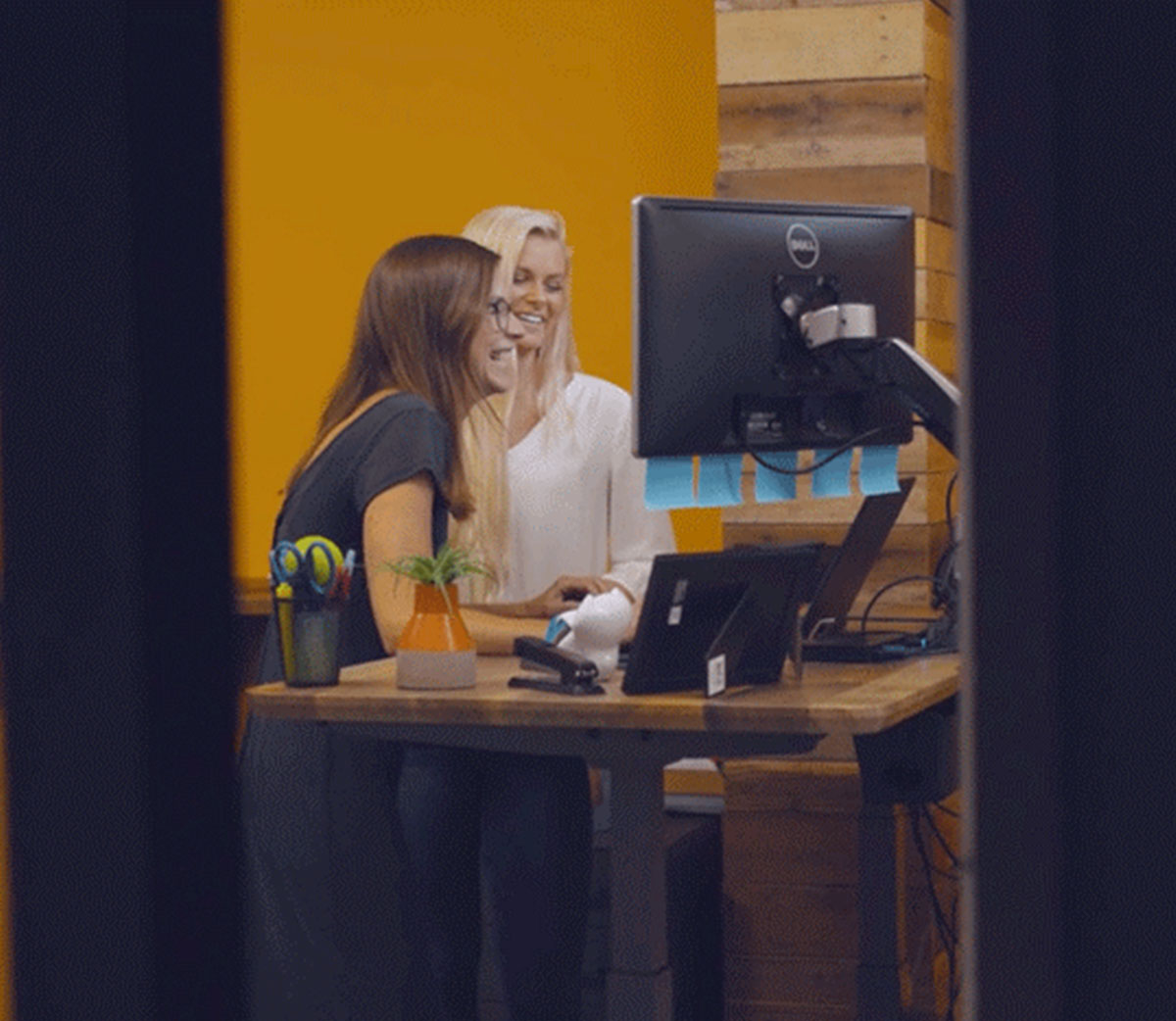 SALISBURY, MD---Success is what you put into it, and one Salisbury University student knows that as well as anyone.
Christen Eshleman of Annapolis, MD, a senior double major in marketing and information systems, recently interned for Blue Water Development in Ocean City, MD. She worked as a content writer, doing both marketing writing and database management.
The internship was part of the Applied Business Learning Experience that is required of all students graduating from SU's Franklin P. Perdue School of Business. Although it was a mandatory part of her education, Eshleman didn't take the opportunity for granted and instead dedicated herself to going the extra mile.
While working in a small, five- to six-member department, Eshleman was able to learn from people in different positions. She worked on a variety of tasks—writing blog posts, updating websites, creating layouts and publishing it all online—so she could see the process from start to finish.
"They told me, if an intern had prior experience with the programs and software they use, they would hire them on the spot," Eshleman said.
Eshleman thought her peers at SU could benefit from more of a technical background on the programs she learned at her internship, like Hubspot, so she brought the idea to her professor, Sandy Hentschel of the Management and Marketing Department.
"I suggested it would be helpful for students to get experience like I did," Eshleman said. "She's trying to implement Hubspot and blog writing in her Advertising and Promotions class now."
As a double major, Eshleman has skills in two different disciplines. One thing she said she appreciated about her internship is that she was able to incorporate both to see how the two fields can work together.
"I was able to combine the people and creative skills with the technical skills," Eshleman said. "It was so important for me to see marketing and information systems come together. My technological development with marketing was definitely advanced with this internship."
She said the ABLE internship class was a great resource for her so she could connect with her peers and get advice from her professor on how to get everything she could out of the opportunity.
"I was so fascinated by all the marketing materials in the marketing department at Blue Water," Eshleman said. "I could very easily have sat at my computer, wrote and moved on with my day—but I knew I wanted to learn all I could before I had to go back to school."
Eshleman said she got a well-rounded experience at her internship and now feels prepared for a career in marketing and information systems. Going forward, she hopes she can learn more about human resources and the leadership side of the field. Either way, the hard work she put into her internship earned her a good expanse of skills to give her a leg up in her career.
"I'm very happy I chose to go to a school that makes me do an internship like this as a requirement, so I can get these professional skills I wouldn't have otherwise learned," Eshleman said.