$100,000 Perdue Farms Gift Announced for Inaugural National Shore Sales Challenge
Friday November 22, 2019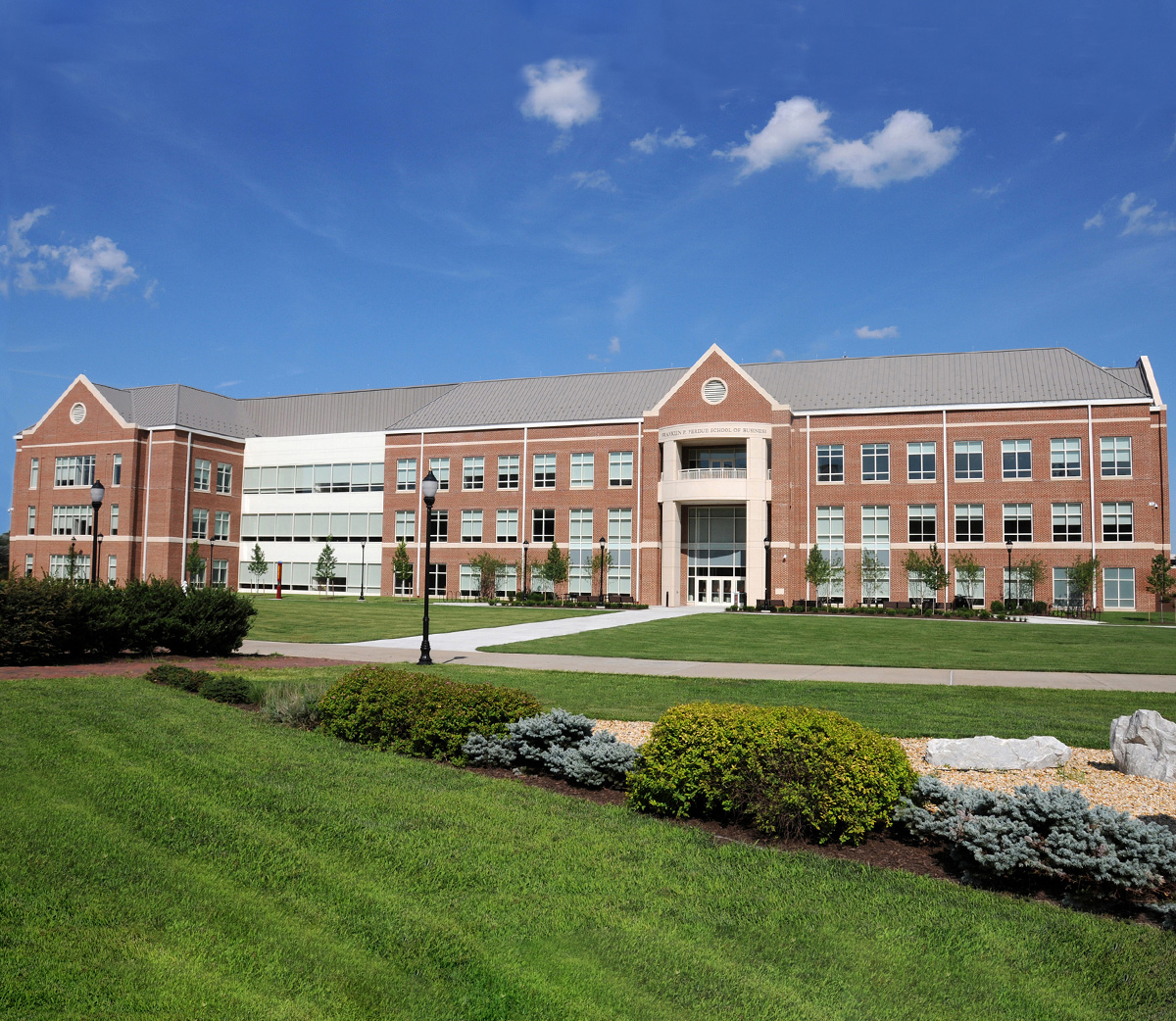 SALISBURY, MD---Students from throughout the U.S. will flock to Salisbury University for the inaugural National Shore Sales Championship in 2020, thanks in part to a $100,000 gift from Perdue Farms.
The sponsorship will fund air travel and accommodations for students from up to 45 colleges and universities nationwide from Thursday-Saturday, March 12-14. Some 35 already have registered and will go head-to-head with their peers during the event, hosted by SU's Mid-Atlantic Sales and Marketing Institute (MASMI) in the Franklin P. Perdue School of Business.
Participating schools "will send only their top sales students, the cream of the crop," said Dr. Christy Weer, dean of the Perdue School.
Additional sponsors include Choptank Transport, Enterprise Rent-A-Car, APPI Energy, Orkin, Pohanka Automotive Group of Salisbury, Comcast, Sunbelt Rentals, Poplar Health and the Greater Salisbury Committee.
Geoff Turner, Choptank's president and CEO, said his company was excited to be a part of the competition based on its experiences with the MASMI, which it helped create through a similar sponsorship in 2015.
"The SU students who have completed the program are exceptionally well prepared for a successful career in sales," he said. "They know the earning potential of the industry and come to us with in-depth knowledge of the sales process. The graduates we hire become tremendous assets to our business."
With individual prizes up to $1,000, the two-part national championship — a sales meeting role play and a speed-selling competition — is based on SU's in-house contest, which began in 2017.
"We have developed this model internally, and now we are going to take it to the national level," said Dr. Judi Billups, SU assistant professor of marketing and MASMI sales team coach.
Perhaps even more important than the competition itself is the career fair that will accompany it. Open to all participants, it is expected to attract national companies seeking the best soon-to-be sales graduates in the country.
"Students attending competitions like the NSSC are highly coveted for sales positions," said Dr. Amit Poddar, MASMI founding director. "SU sales students have been recruited by Qualtrics, AT&T, Comcast, UPS and other national companies at other sales competitions. This national championship hopefully will bring national recognition to SU."
The MASMI is accepting entrants for the competition. For more information visit the NSSC webpage.