SU Alumna Begins Career at Entertainment Tonight
Thursday November 21, 2019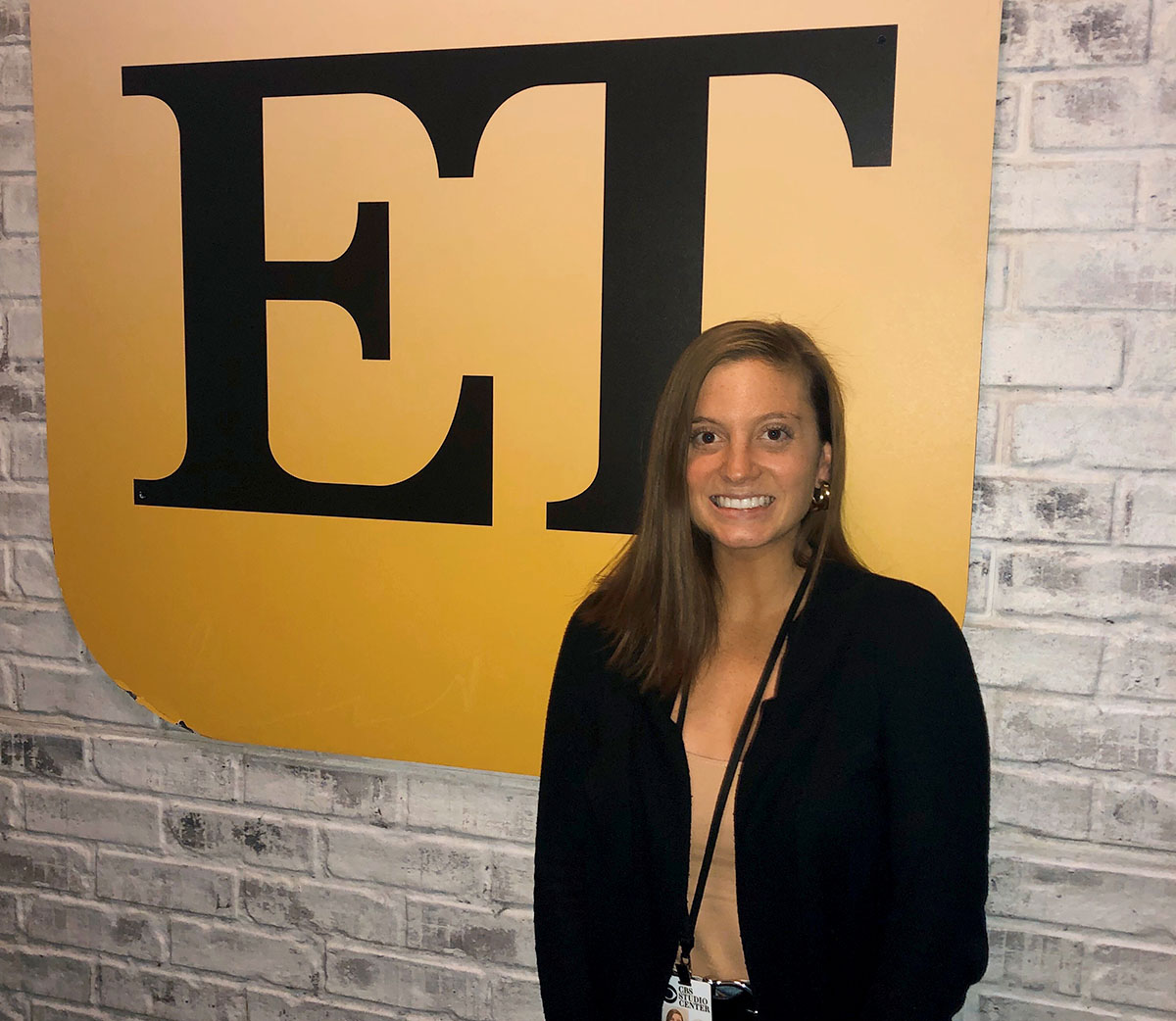 SALISBURY, MD---Salisbury University alumna Charlotte Blain has made her California dreams a reality.
The 2019 graduate and Danbury, CT, native kicked off her Labor Day weekend by moving across the country to Los Angeles to pursue her passion for singing, acting and a career in the entertainment industry. She landed an ideal job as a production assistant for Entertainment Tonight the following month.
"Working in entertainment has been a dream of mine since I was a child, and I knew it was now or never," said Blain. "You have to have faith and just go for it."
Assigned to the show's archive, "the vault," a few of her duties pre- and post- production include researching and selecting background material and footage to be inserted into segments aired on the program, such as old interviews with celebrities or television clips to be discussed during the broadcast.
Live show duties include transcribing streamed footage from premieres and award show red carpets and injecting them into production line-ups. Production assistants are responsible for ensuring digital material can be found easily and in working order. They work long hours to produce supporting material for the producers and directors.
A recent standout assignment included preparing materials for actress Hilary Duff to co-host the show.
"The job itself is incredibly fast paced and always changing; you never know how much preparation goes into the things we watch on television and all the people in the studio who make it happen," she said.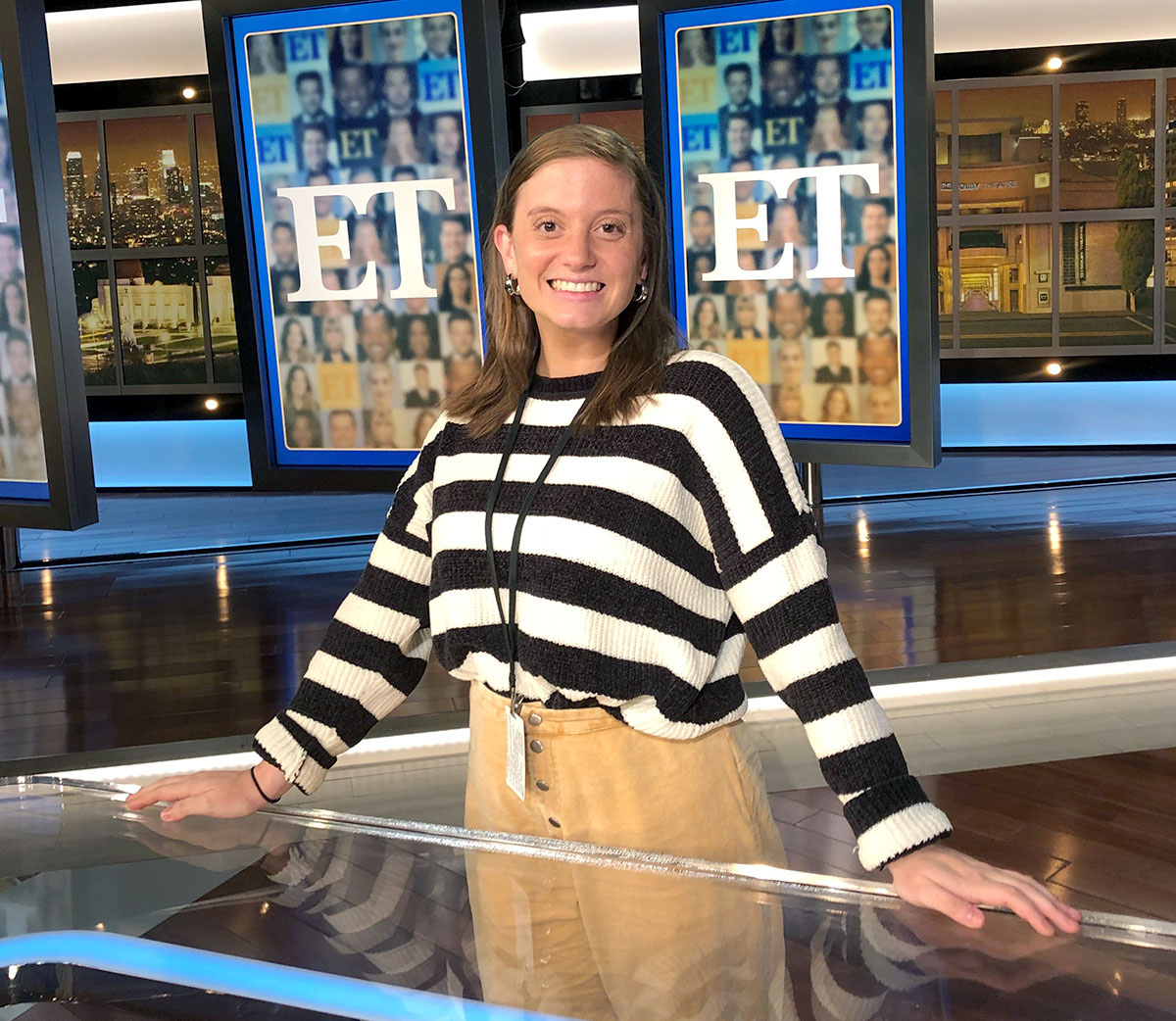 After less than a month in her current role, Blain is in the process of training to transition to a media assistant.
The role of a media assistant predominately takes place during the day before the broadcasts and includes fieldwork assisting directors with video shoots.
"This is such an amazing opportunity, and I'm happy to be among so many talented people which allows me to constantly learn new things in a field that I already love," she said.
At SU, Blain was a communication major and Spanish and business administration minor. Her favorite SU experiences included studying abroad in Spain and joining the Delta Gamma sorority.
In the short time since Blain graduated, there already have been big changes in the department. Once Communication Arts, its name has been shortened to Communication. The new title aligns with the curricular changes since the major's inception in the 1970s. "Communication" now accurately represents the expansion to include tracks in journalism, media production, media studies, public relations, and strategic and organizational communication.
For more information call 410-543-6030 or visit the SU website.